Does startup experience help with admission to a top global MBA program?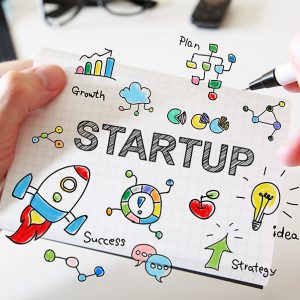 Many of the top global MBA programs are trying to diversify their class profiles, moving away from solely admitting students with traditional finance, banking and consulting backgrounds. Professional profiles that have startup experience give admissions committees significant insight into the problems that you are truly passionate about solving, your creativity and penchant for risk-taking, and your gravitas in tough real-life situations.
The conversation around how beneficial startup experience is for admission to a top MBA program has gained significant traction in public debate. In a recent article in the Economic Times, Vibha Kagzi, ReachIvy's CEO, speaks about how not only has the number of students applying with startup experiences doubled, but also how these students have gained admission to top MBA programs like Kellogg, Cornell and Stanford.
How does startup experience help?
1. Build contextual intelligence. By tackling a larger problem with leaner resources, you are forced to not only quickly understand huge amounts of information, but also find creative ways to leverage this understanding to build competitive advantage. These buckets of information include how trends in labor, globalization, technology, government regulations, demography and social mores affect your business.
2. Become more adaptable. You are at ground zero. You are setting up systems, working with little data and resources, and are forced to consistently adapt to the market while maintaining the core integrity of your brand.
3. Be different. Working at a startup means you are trying to disrupt the current status quo in the market. It compels you to be innovative, and gives you unique experience and perspective, which differentiates you from cookie cutter applicants from cookie cutter organizations.
Here are a few parameters to keep in mind while trying to choose whether the startup route is best for you, and how to position the experience in your business school application:
1. What is your growth trajectory within your current role and organization?
If you are in a large company where there is little room for upward growth, and even lateral shifts are not on the horizon, taking a risk and switching to a leadership position in a startup is probably a good idea. You are likely to have a young, diverse set of co-workers, and will be operating in much more collaborative and leaner working conditions. The environment is fast-paced and high-pressure, but promises a steeper learning curve and there is a chance for greater reward.
2. What is your impact?
Admissions committees want to know about how you have contributed to the organization, and how it has impacted the organization as well as your personal and professional growth. They gauge your management and leadership skills through the impact of your contributions. They gauge your management and leadership potential through your ability to articulate your decision-making processes, as well as learnings from your successes and failures.
3. Does your startup experience align with your career goals?
Startup experience for the sake of getting startup experience will not help with admission. You need to be able to clearly articulate how this experience influences your career goals and what you want to get out of the MBA. You should also be able to articulate how you will leverage this experience in and outside class, whether it is towards case discussions or through mentoring at the campus entrepreneurship lab. To build the best story arc, start thinking about your short- and long-term career goals at least two years before you think of applying to business school.
4. Does startup experience help even if your startup fails?
Even a failed startup experience can be a strength, as long as you can show how you learned from it. You must be able to articulate your maturity and heightened perspective gained through learning from your mistakes and the mistakes of others. According to Ms. Kagzi, "B-schools realise that regardless of whether the startups failed or survived, the candidates are rich in experience, knowledge and bring tremendous learnings to their classroom."
Want to evaluate if your profile is MBA ready? Use our FREE MBA Profile Auditor. It will help you understand your strengths and weaknesses with respect to studying abroad.
If you need to get a better understanding of whether a startup experience is right for you, and which industry and function best suit your career path, feel free to connect with us, we are happy to help!
ReachIvy sincerely hopes that this article serves as a critical tool to increase your knowledge base. For study abroad consultation or career counselling with ReachIvy, Submit a Query now! Also, review our resources section to access our free premium content.