How To Choose A Mentor When Applying For A Study Abroad Program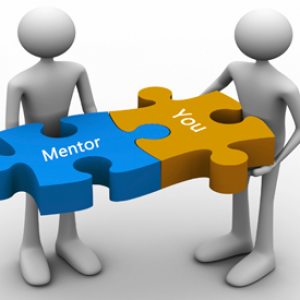 "Applying for Study Abroad programs is a nightmare! Not only is the application process an uphill battle, but it is extremely difficult to find trustworthy advice. I have spoken to many consultants that provide help while filling out my applications, and I have realized that many of them are ready to offer biased information based on their 'deals' with Universities."
These are the words of a friend who is applying for an MBA abroad. And as appalling as this sounds, it is true. According to a recent study*, with rising interest of students in college and graduate programs outside India, we have witnessed a remarkable increase of over 35% in the number of educational advisories in the past six years. You have probably seen so many advertisements for agencies prompting you to seek help with critical life decisions, whether it is to make a tough choice between applying to Study in USA or UK or whether it is to take the GMAT or GRE. While I am not accusing all the forums of being spurious, there are still a large percentage of them that are misguiding students in the interest of filling their own pockets. A number of friends have applied for degrees at universities abroad, and they have had a range of positive and negative experiences, depending on the consultants that they have worked with. While a few of them had the most streamlined experience when working with impartial organizations, others had an unpleasant experience as their mentors misguided them by giving inaccurate and biased advice. So what should an applicant do in such a situation?
As you prepare to apply abroad, work hard on topping your exams and not just participating, but also leading activities outside of the classroom. I would also advise you to give a lot of thought before you choose a mentor for this journey. Here are a few tips that can help you find the admissions consultancy that works best for you:
1. Research. Explore your options. Ask your friends, relatives, college seniors and all those that you trust and who have utilized their services, and make an exhaustive list of all the companies that can help you reach your dream university. Read about every organization that you are considering. Go through their websites, social media pages, and testimonials and get an idea about all the services that they offer and see if they are relevant to your objectives.
2. Probe. Look into the educational and professional background of the counselors and mentors of each organization. This is extremely important as these people are going to guide you towards your dream, so you better not take this step lightly!
3. Ask questions. Once you have a broad idea about these organizations, shortlist the one you identify with the best and write to them. Ask them questions about their services and get a clear idea of how they are offering to help you. This will help you understand which of these organizations are active, responsive, and possess the essential qualities of a good advisory. Do not look at how kind they are in their responses but pay heed to who would be able to get the best out of you; you want someone to take you to the task and hold you to your highest standards of performance. Therefore, ask them questions about how they would do that.
Mentors or educational coaches are one of the most valuable resources a student has. Preparing for a study abroad program should not be a scary or daunting experience; all you have to do is opt for the right guidance. Keep the points above in mind when starting your journey and you are good to go!
*ideasmakemarket.com
Guest Blog by Himanshi Gautam, currently pursuing an undergraduate degree in Chemical Engineering from IIT Delhi and is spending the summer at Reach Education Pvt. Ltd. as a Digital Outreach Associate. Apart from being an avid reader and writer, she loves to express her creativity through theatre, dance and painting.
ReachIvy sincerely hopes that this article serves as a critical tool to increase your knowledge base. For study abroad consultation or career counselling with ReachIvy, Submit a Query now! Also, review our resources section to access our free premium content.