Register Now To Access Our Premium Content For Free!
Looking For Study Abroad Consulting and Career Guidance Services?
Your search ends here!
WHAT ARE YOU LOOKING FOR?
Student Focused Advice
We do not take any referral fees or associate ourselves with countries or institutions. Our priority is YOU, the student. Our advice keeps your best interests and career goals in mind. No hidden agenda.
Stellar Track Record
Our work speaks loud and clear – we are the obvious choice of the ambitious. Our clients have gone on to study and research at premier institutes. Learn more about their experience here.
Expert Guidance
Led by our Harvard educated founder, Vibha Kagzi, our team of experts are highly accomplished, well-rounded individuals. Each of us has deep experience in mentoring and guiding aspirants to achieve their ambitions.
Personalized Counselling
At ReachIvy, our counselling services are tailored to suit your past experience, long-term goals, and unique aptitude. Our aim is to bring clarity to your career path, and help you gain a world-class education. Together, we shall chart your roadmap to success.
99%
admit rate for 5 school+ packages
Expert Advice
0%
commissions taken from any college
Unbiased Recommendations
100%
Online Presence
Services Available Globally
View Our Testimonials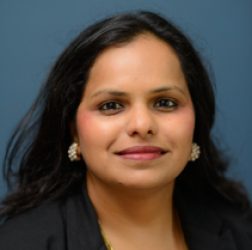 Vibha Kagzi

MBA

B. Sc.
My journey from Mumbai to Harvard Business School has been nothing short of a miracle. When I wanted to study abroad, I found myself overwhelmingly disadvantaged without any professional or expert guidance. That's when I knew that I was destined to return to India and help others reach their study abroad and career goals by providing authentic and expert guidance, built from first-hand experiences.
ReachIvy.com is born out of this inspiration.
Read more
Login