BLOG
Tips For Parents Before Their Child Travels Abroad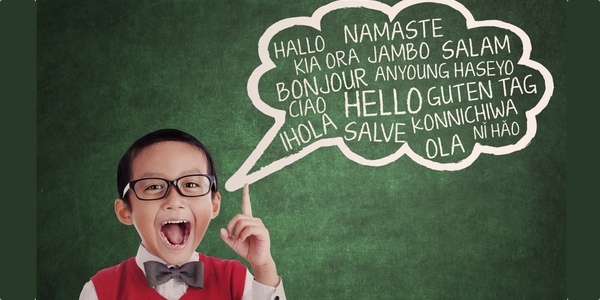 Parenting is a challenging job. There are an infinite number of opportunities knocking at your child's door and the decisions you help them make will impact their future. So how can you best guide them as they probe into their academic options abroad and identify their optimal path?  Here are our top 10 tips:
1. Conduct an evaluation. Take a step back, sit down with your son/daughter and identify their strengths. Understand what is the value of the degree to them. Are they trying to develop stronger leadership and team management skills? Or are they trying to get better at problem-solving?   Are they interested in a salary increase, switching careers, networking opportunities or turbo charging their career growth? These are some of the critical questions that you need to assist your child answer.
2. Create a list of important factors. Probe into your student's likes, dislikes, preferences and constraints. Think through all the factors and prioritize them based on preferences, for example:
Size
Location
Cost
Program duration
Financial aid
Teaching style
Employment opportunities
3. Do your homework. Thoroughly research the locations and schools that you and your child are targeting, as each country, university and department has it's own ethos, curriculum and admission requirements.
Scour college websites.
Speak to current students, alumni and professors.
Attend college fairs in your city.
Visit a set of shortlisted colleges.
By exploring all the options, you will be a stronger resource and sounding board for your child.
4. Select colleges based on fit. Don't base college selection on rankings alone; this is only one point of reference. Based on the homework conducted and your child's own profile, work together to identify colleges that are the best match. Remember to ask do we have the standardized test scores, academic background, work history and profile to get into this school and does the college meet our criteria.
5. Support through the application process. Putting the college application together while meeting the demands of their regular schedule puts a lot of unnecessary pressure on your child's time and mental health. Back your child with guidance and support, but allow them to remain autonomous. Letting your child independently conduct the college process will help prepare them to be independent when they go to college.
6. Know the financial implications. Even before flying off to university, there will be costs associated with the application process including application costs and standardized tests. Once at college you will have:
Tuition fees – which vary depending on the location, field of study, and duration of the program.
Living Costs – including rent, food, transportation, insurance. You child may initially need to buy a number of things to help settle in including winter wear, bedding, kitchen utensils, toiletries and a new laptop.
Remember to take all these things into account when compiling your numbers to avoid any adverse situations later.
7. Know how to handle money. Make sure you do your due diligence before you son or daughter travels including:
Get an understanding of the credit system in the country in which they will be studying, and make sure they build and maintain a good credit history.
Research the best student bank account option before opening a local account.
Deal only with verified and accredited sources when exchanging money.
8. Understand the medical framework. It's important to probe into the coverage, cost and insurance options offered by the country and university your child has selected. Consider purchasing international travel insurance, if required.  If your child takes medication, make sure they have enough for their initial transition time, along with a copy of their prescription. Finally, knowing how to cope with injury and sickness while abroad to minimize stress.
9. Follow the packing list. Preparing your student to leave for college is no easy task, and the to-do list can get intimidatingly long. In most cases, your student's school should give you some guidance / list on what you should take and how much, and what is most practical to purchase locally. If you still feel something is missing then talk with parents whose children have previously or are currently studying abroad.
10. Learn all the communication channels. Keeping in touch with your student while they are studying overseas is important for both of you.
Establish a plan of communication prior to your child's departure. It is important to realize that may need to be altered once your child has settled into his/her college abroad.
Students and parents should both have a set of emergency contacts with them at all times, including university and program contacts.
Also familiarize yourself with communication tools including Skype, What's app, Facebook to boost accessibility.
Your child's study abroad experience will be one of their greatest adventures – new beginnings, new places, new people and most importantly, a tectonic shift in their worldview. Help your child navigate their path and make informed decisions, but be willing to let them take risks and discover new avenues.
ReachIvy  sincerely hopes that this article serves as a critical tool to increase your knowledge base. For study abroad consultation  or career counselling  with ReachIvy, Submit a Query now! Also, review our resources  to access our free premium content.
This article was also published in Rivo Kids on 13/02/2017.