Hacking the MBA Program at Cornell Tech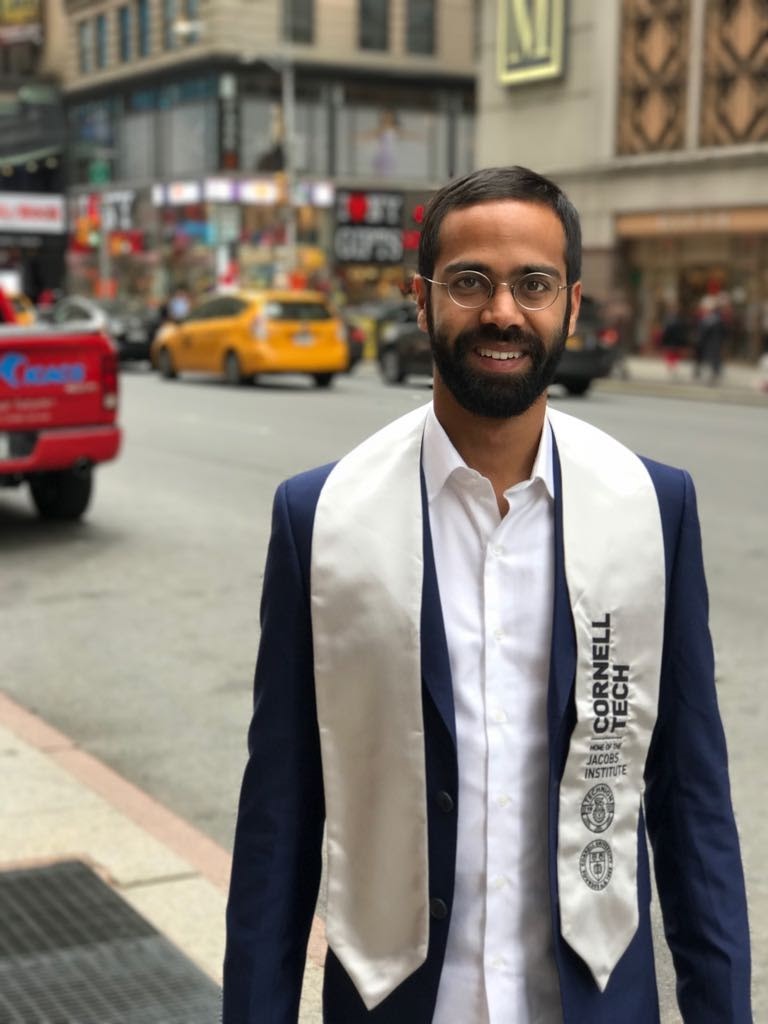 Have you ever wondered what it must be like within the hallowed halls of an Ivy League business school? Did you ask yourself at some point whether it makes sense to try for higher studies abroad? It's natural that you have these questions. Sitting here in India, it is difficult to visualize how life will be on the campus of a foreign school. Since the academic curricula, pedagogy, and teaching facilities are starkly different from what you may have experienced here, it is not easy to fully grasp the nature of the education program and what will be the outcome of such an education.
ReachIvy invites its students to share their campus experience with young aspirants. We aim to create a knowledge sharing platform, where students who have made it to their dream colleges, can guide the others who are trying to achieve their own dreams. This exercise of lending a helping hand brings about a greater synergy of ideas, develops a rich network of alumni contacts, and helps everyone strive towards a greater economic growth.
Read how Aamer Hassanally completed his graduation in May 2017 at a prestigious MBA program at Cornell Tech.
After a successful completion of Bachelor of Arts in Commerce, Organizations and Entrepreneurship at the Brown University, USA, Aamer wanted to learn to build new, technology-led solutions. With over 3 years of valuable work experience at various reputed firms, Aamer decided that now was the right time to target the top B-schools in the USA. Aamer had his sights set on Cornell Tech, among other schools. Aamer had partnered with ReachIvy to fulfil his dreams. After a gruelling round of application, and tests, Aamer finally got admission to his coveted school. A year after his program, Aamer is now poised to launch his own startup. His success serves as an inspirational story. Once you read Aamer's success story, you will realize that hard work and patience knows no failure.
Here is the Aamer Hassanally Success Story:
I graduated from the one-year Johnson Cornell Tech (CT) MBA in May, which was an absolutely incredible experience. My life at Cornell Tech changed my perspective on work entirely. Here's what I have learned:
The MBA Course and Curriculum
The program consists of 3 semesters and a winter break immersion, each with a different focus with respect to the core curriculum:
1. Summer — Core Business: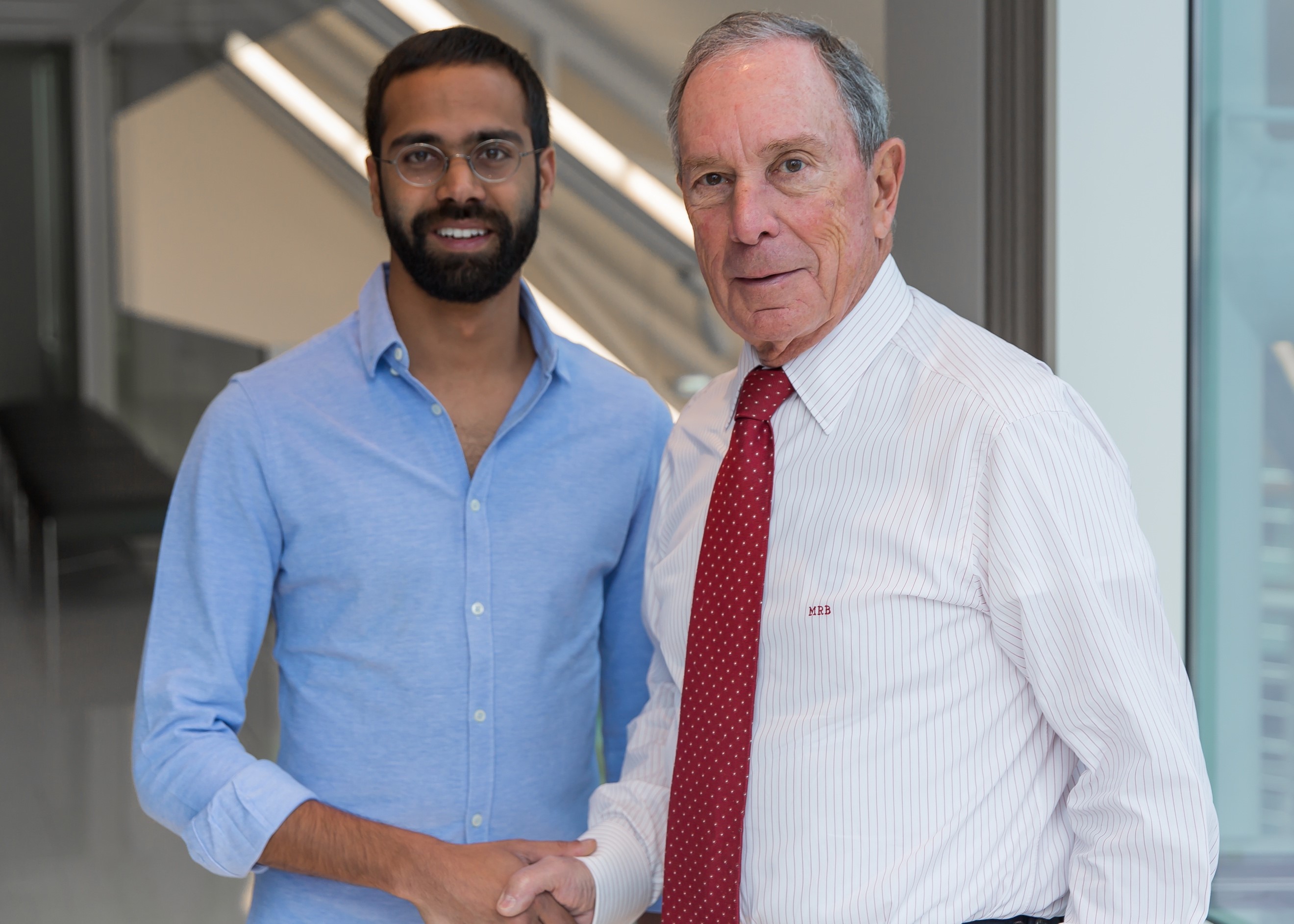 The summer semester in Ithaca comes with a highly intensive course load, covering what is traditionally the "first year" of a traditional MBA program. On Cornell University's beautiful Ithaca campus, you learn core subjects like leadership, critical thinking, statistics, finance, marketing, strategy, and the like. Most of the courses are taught in a lecture format, with plenty of case discussions to supplement. It's very fast-paced, with a heavy workload, but absolutely worth the extra effort to jumpstart the next two semesters spent at the brand new campus in New York City.
2. Fall — Product Studio:
The bright colored falling leaves of fall in New York bring with them a roller-coaster ride of coursework and intensive projects. In the second semester in NYC, the core curriculum focuses on product development, with mandatory enrolment for Masters students in computer science, operations research, connective media, health tech, law and business. Cornell Tech uses a proprietary algorithm to create student teams based on functional expertise, domain knowledge and industry preference. These teams spend the semester building technology products with guidance from a mentor, matched with them from organizations like Amazon, Merck, the New York Times, Capital One, and the New York Mayor's Office.
For example, I worked on a team of 2 CS students, 2 MBAs and a law student to respond to a challenge proposed by the Bill & Melinda Gates Foundation: "How might we improve financial health for low- to mid-income Americans?" By the end of the semester, we had interviewed stakeholders at policy think tanks, fin-tech start-ups, local credit unions, and low-income communities to develop a prototype of a lottery-based savings application (54% of Americans play the lottery while only 40% have a savings account). Meanwhile, the Studio faculty guided teams through the product development process, and organized monthly sessions for each team to get feedback from practitioners in the tech industry.
In parallel, I was enrolled in MBA classes like Operations Management, Digital Marketing, Designing Data Products, and Entrepreneurial Finance, which dovetailed nicely with the core curriculum.
3. Winter Immersion: iTrek (Optional)
Over the snow-filled winter break, students can participate in a 2-week, optional immersion in Tel Aviv for course credit. During the prior semester, teams that enrolled in iTrek were assigned consulting projects with two Israeli startups. Teams worked remotely with the start-ups to complete the projects in the fall semester and travelled to Israel over the winter break to showcase their findings to local investor panels. My team presented a go-to-market strategy for an accounting software company and an acquisition strategy for a healthcare device manufacturer.
4. Spring — Startup Studio:
In the final semester of the program, the core curriculum focused on startup formation and the dynamics of the venture capital industry. These classes are also mandatory across all degree programs, but in this semester, students self-organize into teams based on the startup ideas they generated during the fall semester. The class is taught by David Tisch, one of New York's most prominent venture capitalist and entrepreneur. Start-up teams who wish to seriously pursue their ventures after graduation can also attend Startup Clinics, which are organized at school with advisors from New York's booming tech ecosystem.
During this semester, I worked with a team of CS, MBA and Parsons design students to develop a usage-based insurance application for freelance workers seeking temporary coverage on specific gigs. We were able to reach out to advisors we had worked with in the fall semester, from Prudential and McKinsey to help validate and refine our idea. We also took our idea to the Fintech Hackathon at MIT, where our prototype was awarded the Grand Prize. Moreover, we were invited to deliver our pitch to Michael Bloomberg, and the Board of Cornell Tech.
In parallel, I was enrolled in MBA classes like Business Models, Sales & Business Development, Negotiations and Tech Strategy.
5. Life After Graduation — Startup Award:
At the end of May, two of my classmates and I applied for the Startup Awards to pursue our new venture full-time. We were among four teams selected by a panel of professors and professional investors to receive an investment from the University. We are now based in the new co-working space on the Roosevelt Island campus, which accommodates not only student startups, but also innovation teams from established companies such as Two Sigma and Citibank. We're building an income management platform for the freelance economy, starting with a product that aims to improve the financial health of our customers.
I'm very excited to see how the next few years will unfold, with the challenges of starting this new venture, and also with the support of my amazing classmates and the University. I could not imagine myself in another MBA program, being happier or more successful.
Cornell Tech MBA Program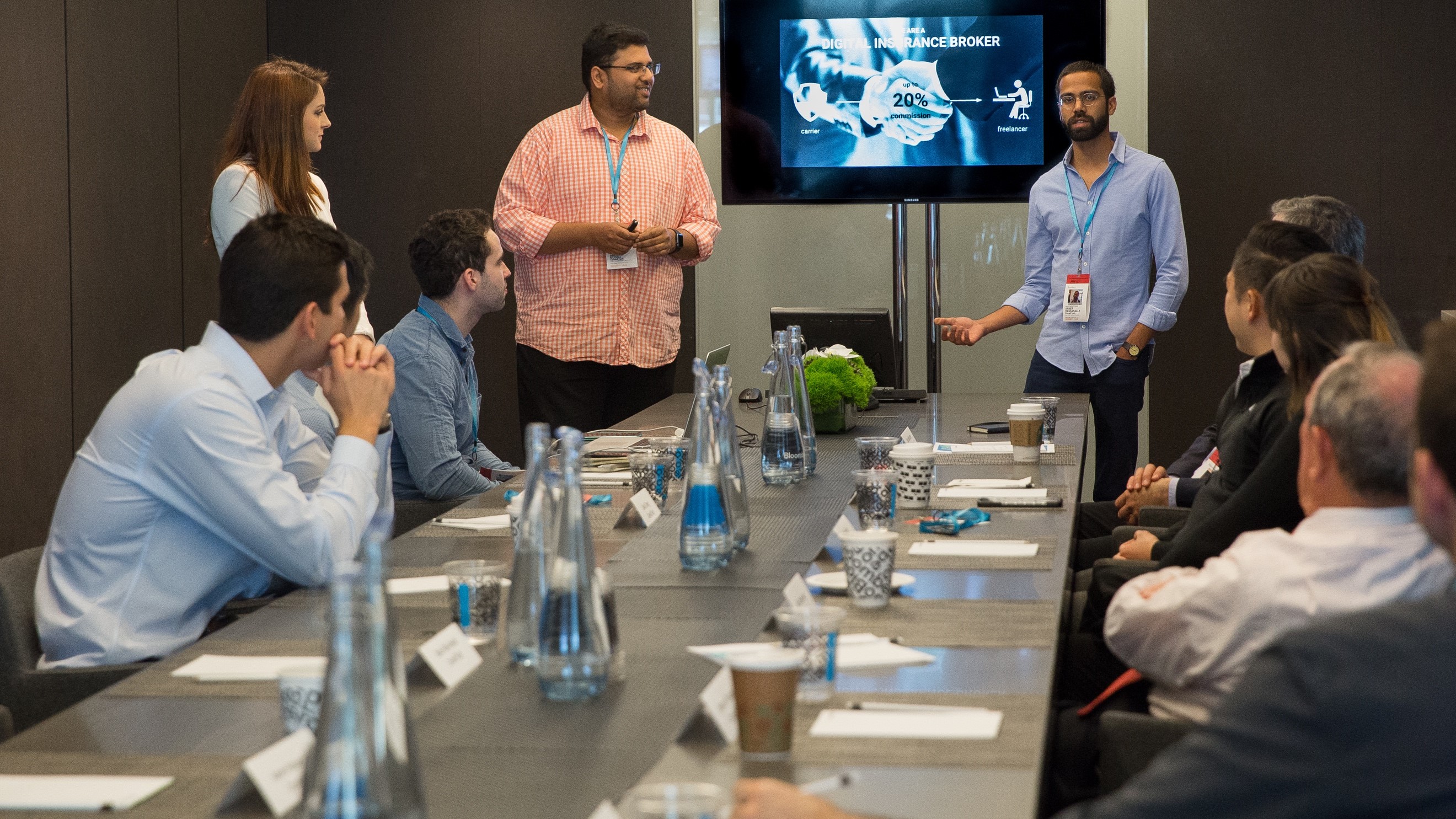 The curriculum was fast-paced, practical and implementation-oriented, and connected with current, real-world problems outside of the ivory tower of academia. More importantly, the relationships I've built at Cornell Tech are with some of the most diverse and resourceful people I know. I can now reach out to my friends who think like developers, data scientists, lawyers, designers, and business people, and who are all passionate about technology. This is definitely the most valuable thing I've gained.
Highlights of the Johnson Cornell Tech MBA Program:
The program is geared specifically towards management and entrepreneurship in the tech sector. So while the program won't necessarily appeal to a general MBA audience, there are a several things that make it attractive, compared to a traditional MBA. A perfect example of this is the network that an MBA offers. Many of my friends from Cornell Tech are trained in disciplines ranging from law to computer science – this is something that a traditional program simply cannot match.
Who Should Apply for CT MBA?
Having said that, the Cornell Tech MBA may not be well-suited for everyone. For those who have career ambitions that are removed from the technology sector, or for those who may benefit from a more traditional business education or summer internship, Cornell Tech's unique offering may not be a good fit for their educational needs. Cornell Tech is a new school, creating an entirely new type of business education – so things move and change fast. Prospective students should be prepared for this kind of environment.
My Message to Students Aspiring to Study Abroad:
There is a whole world of opportunity you need to explore. Don't limit yourself to specific domains or interest groups. Come out of your shell and see the world for yourself. Every student who wants to study abroad faces roadblocks, but they should not deter you. Steel yourself for the long haul, and prepare yourself for a rollercoaster ride of learning and experience. The world is your playground.
Want to evaluate if your profile is MBA ready? Use our FREE MBA Profile Auditor. It will help you understand your strengths and weaknesses with respect to studying abroad.