Study in USA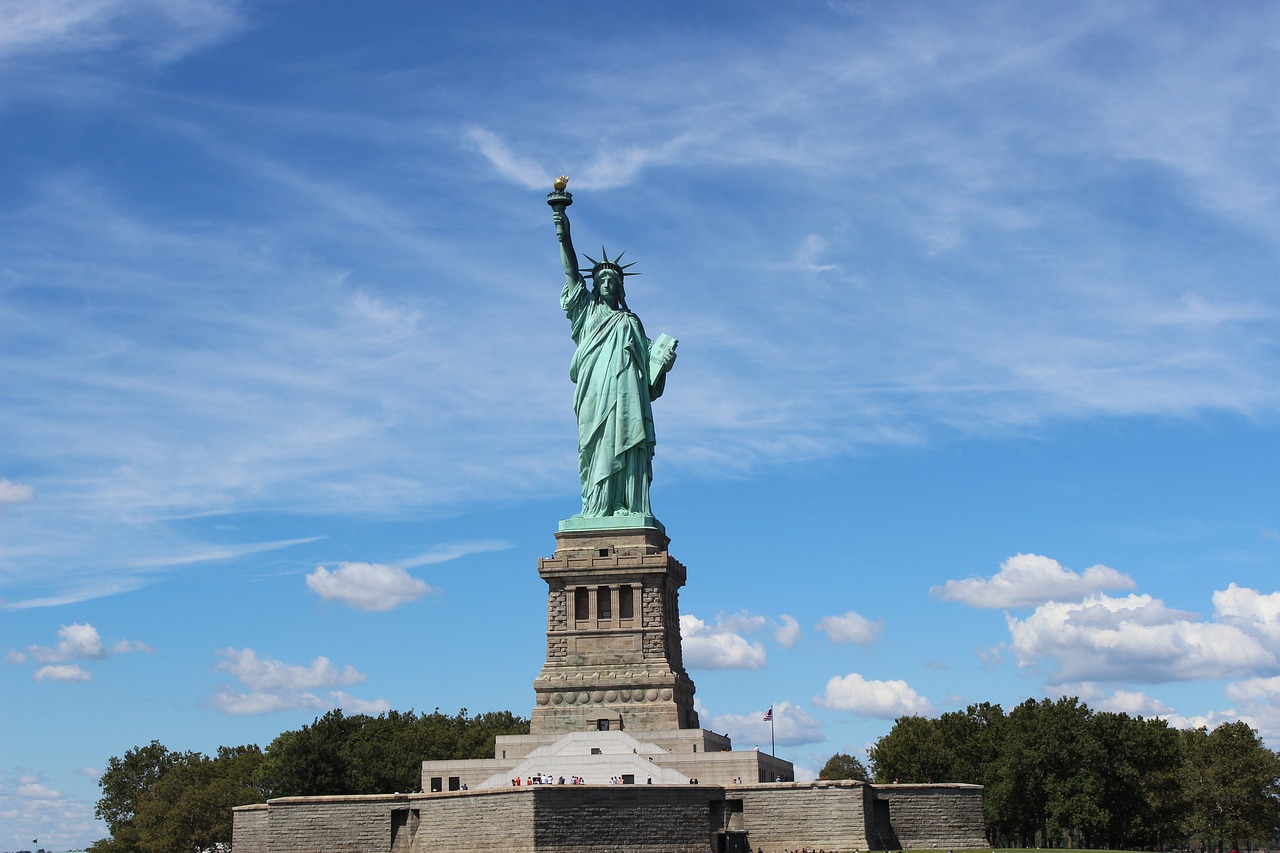 What Do I Need To Know About The United States of America?

The United States of America (USA) is the world's third largest country by total area as well as population.  It is located in North America and bordered on the North by Canada, on the East by the Atlantic Ocean, on the South by the Gulf of Mexico and Mexico, and on the West by the Pacific Ocean. It is one of the world's most ethnically diverse and multicultural nation. The climate is also extremely diverse, and the country is home to a wide variety of wildlife.
Population, Demography & Economy (2015)
Population: 321 million
Urbanization: 81.6%
GDP: 17.9 trillion USD (in Q2 2015)
GDP Growth Rate: 2.4%
Average Income: $53,657 per household (2014)
Unemployment Rate: 5.3% 
Weather & Climate
USA, with its large size and geographic variety, includes most climate types. It varies due to differences in latitude, and a range of geographic features, including mountains and deserts. In the eastern parts, the climate ranges from humid continental to humid subtropical. The Great Plains in the western parts of USA experiences semi-arid. Much of the western mountains have an alpine climate. The climate is arid in the Great Basin, desert in the Southwest, Mediterranean in coastal California, and oceanic in coastal Oregon and Washington and southern Alaska. Most of Alaska is subarctic or polar. Hawaii and the southern tip of Florida are tropical, as are the populated territories in the Caribbean and the Pacific. Extreme weather is not uncommon—the states bordering the Gulf of Mexico are prone to hurricanes, and most of the world's tornadoes occur within the country, mainly in tornado alley areas in the Midwest and South.
Education
USA is home to some of the best Universities in the world. It remains the world's leading destination for international students. The most popular subjects among international students are business and management, engineering, mathematics and computer science. Why study in USA.
Some of the top universities of USA are Massachusetts Institute of Technology, Harvard University, Stanford University, California Institute of Technology, University of Chicago, Princeton university, Yale University, Johns Hopkins University, Cornell university, and the University of Pennsylvania.
Employment Prospects
USA is known as a global economic giant. Small to medium-sized enterprises (SMEs) are keen graduate employers, especially in the IT and technology sectors. Its main exports include machinery, electronics, oil, vehicles, aircraft and medical equipment. The world-famous Silicon Valley in California is home to hundreds of IT and technology start-ups.
The country also holds the most advanced media sector in the world. USA film, TV and music has a global audience and there are thousands of newspapers, radio stations and news channels. Major USA companies include Apple, Chevron, Exxon Mobil, General Electric, Google, IBM, JPMorgan, Chase, Microsoft, etc.
Things To Do
USA is full of attractive places for tourists from visiting landmarks to playing water sports to enjoying shows and concerts to going for outdoor activities. There exists a wide range of tourist attractions in such as amusement parks, festivals, gambling, golf courses, historical buildings and landmarks, hotels, museums, galleries, outdoor recreation, spas, restaurants and sports. The cities of New York, San Francisco, Chicago, Los Angeles, Orlando, Seattle, etc. are well known for scenic beauties and tourist attractions. Las Vegas is famous for casinos. You can also enjoy spending your nights clubbing or partying in cities like Miami, New York, and San Francisco.
Top ten places to visit in USA are:
Grand Canyon. If you want to go for adventurous trips and get a picturesque view, Grand Canyon is the best place to go. You can hike the Bright Angel Trails or raft the Colorado River.
Yellowstone National Park is located in the state of Wyoming. It is known for its wildlife and its many geothermal features, especially Old Faithful Geyser, one of the most popular features in the park.
Niagara Falls. A North American natural wonder, Niagara Falls flows with scenic might. Pictures are great, but getting close enough to touch Niagara Falls inspires genuine awe. There's no closer place to "feel Niagara's flow" than from the decks, boats, vista points and trails of Niagara Falls State Park – America's oldest state park.
New York. One of the best cities to ever visit. From Times Square and Rockefeller Center to the Metropolitan Museum of Art and Broadway to the Statue of Liberty, the city never sleeps and has attractions and excitement 24-7.
Orlando. Located in central Florida, Orlando is home to world famous theme parks like Walt Disney World, SeaWorld and Universal Studios. With several amusement parks, visitors to Orlando can meet their favorite storybook characters, reenact live famous movie scenes, ride thrilling roller coasters and watch dolphins performing marvelous tricks.
Savannah. Lying on the Atlantic Coast in eastern Georgia, Savannah is USA's oldest city, rich in history, hospitality and natural beauty. It draws millions of tourists every year to its charming scenes of Victorian architecture, cobbled streets, moss-draped oaks and leisurely pace.
Chicago. Nicknamed the "Windy City" and best known for its towering skyscrapers, sports teams and unique style of hot dogs and pizzas, Chicago is the third-largest city in the USA. It is located on Lake Michigan in the heart of the Midwest region in northeastern Illinois. It is home to many notable landmarks that include one of the world's busiest airports, O'Hare International, as well as one of the tallest buildings in the Western Hemisphere, the Willis Tower.
Denali National Park. Located in Alaska, Denali National Park is a paradise for nature lovers and outdoor enthusiasts. It covers a vast area of spectacular scenery with abundant wildlife and outdoor adventures. It is home to Mt. McKinley, North America's highest peak.
Las Vegas is a major US city world renowned for its casinos, luxury hotels, comedy acts, musical productions and extravagant shows. Most of the city's main attractions are all concentrated within the area commonly referred to as the "Strip." In addition to gambling, shows and lavish performances, Las Vegas offers plenty more to suit people of all ages and interests.
San Francisco. San Francisco's culture has been affected by diverse ethnic groups and many social movements. The best way to perceive the City by the Bay's character is to explore each individual neighborhood. From the Mission to the Castro, visitors appreciate each enclave's offerings.
Food & Drinks
A wide variety of food is available in the USA. Many stores and restaurants are open till late night or early morning. Best cities where you can get a variety of food are New Orleans, New York, Chicago, San Francisco, Portland, Austin, Seattle, etc. You will find a lot of McDonald's, Pizza Hut, Subway, Denny's and all kinds of cuisine including Indian, Italian, Greek, Mexican, Chinese.
New Orleans is famous for food items like snow-balls, crawfish, po'boy, redfish, gumbo, étouffée and jambalaya. New York is the nation's main stage for chefs & restaurateurs to prove their skills proficient and their concepts bankable. Popular food items are egg creams, cookies, pizza, cheesecake, hotdog, clam chowder, etc.
Other popular food items you can find in USA are twinkies, fried chicken, apple pie, buffalo wings, corn dogs, s'mores, BBQ ribs, pastrami sandwich, etc.  Overall you will get good food with excellent quality and a variety of options.
To conclude, getting into USA for educational or job prospects gives you a wide range of opportunities to explore and learn. However, it's not just the high standard of living that draws students and professionals in. Whether you're attracted to the bright lights and fast pace of the big city or to miles and miles of unspoiled wilderness; sun-kissed beaches or lush forests; the rustic and traditional or the sleek and modern, this huge and incredibly diverse country has something for everyone.