Essay Writing Tips and Strategies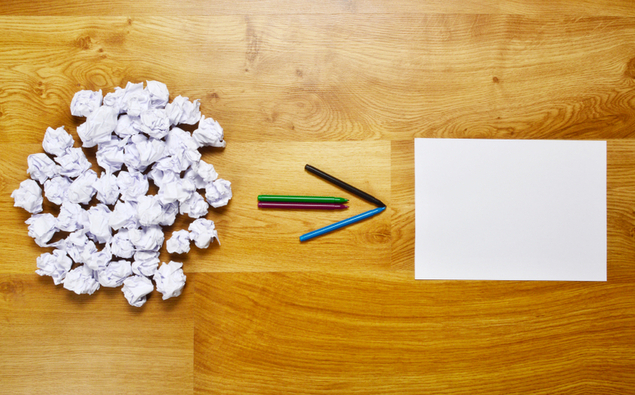 GMAT scores, GPAs, college transcripts and career history are all part of your application package. The other more real, more personal part lies with you. Schools are constantly striving to understand what inspires you, what dreams and ambitions move you, what sets you apart from the rest of your competition and why are you applying to the school. Essays are your best chance to share with them a great story about you. The admissions committees at the top schools are looking for an impressive multi-dimensional applicant who will be able to maximize what he/she gains from and contributes to the school.
The main idea to convey through your essays is the reason why you are a perfect fit for the school.
Top 10 essay writing tips for a strong and successful essay:
1. Present a well-rounded application – The admissions committee is looking for a candidate that has collected a wide range of experiences, which reflect his/her passion and forms the basis for his/her heightened sense of self-awareness. So, make sure you highlight your accomplishments and position them well.
2. Keep it simple – You need to portray that you can competently organize your thought processes and that you can present it in the simplest manner.
3. Project a high degree of maturity – The admissions committees are looking for students that display an outstanding level of maturity this needs to permeate through content. Essays are your direct way of conveying your inner potential.
4. Show that you are a strong fit through your application – You may be a candidate that is well rounded and has excelled personally and professionally, but your core experience and philosophy have to fit with that of the school. Let them know why you are the deserving candidate they are looking for.
5. Adhere to the word limit – There is no room for maneuvering the word limits in essays. Stick to the limit given. Try not to go beyond it or even not reach it. articulate your thoughts and present them in a concise manner. Your essay needs to look crisp and neat.
6. Write naturally but succinctly – Use simple sentence structure and normal everyday vocabulary. If large words are used incorrectly, you end up sounding pretentious.
7. Use excellent grammar and punctuation – No one likes to read a badly written essay with wrong grammar and punctuations. Use logical paragraph breaks to separate your thoughts and to make the essay easier to read. Proofread your work carefully before sending it in. Don't let simple carelessness ruin your chances. Look out for common spelling errors as well.
8. Use the active voice – Be direct, crisp and thorough. Passive voice is highly impersonal and makes the essay almost unreadable. It is too technical and verbose.
9. Avoid plagiarism at all costs – Use your own language and do not lift content from published materials, both online and offline. Plagiarism apps and websites are easily accessible. Anyone can put your essay through a plagiarism checker and catch you cheating.
10. Use humor carefully – Be careful about how you use humor, and do not take yourself too seriously – this goes back to your ability to honestly reflect individuality.
Make a sharp statement!
Sloppy writing in your essay is bound to leave the wrong impression on the reader. Use our FREE Essay Editor Tool to ensure you submit an error-free essay.
ReachIvy offers Essay editing services for students applying for MBA admission or other top Ivy League Schools. Sourced: https://customwriting.com/write-my-research-paper
ReachIvy sincerely hopes that this article serves as a critical tool to increase your knowledge base. For study abroad consultation or career counselling with ReachIvy, Submit a Query now! Also, review our resources section to access our free premium content.