How has education changed in recent times. Not all classrooms have four walls.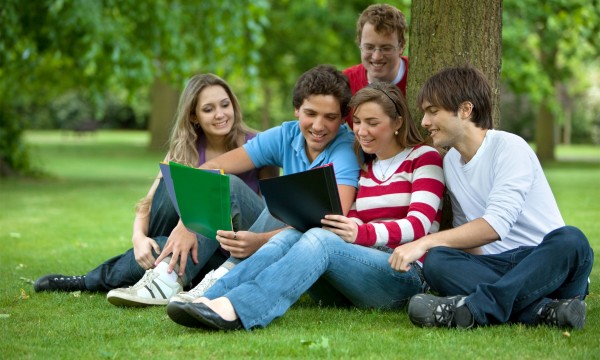 Education, as Gandhiji defines it "is the all-round drawing out of the best in child and man – body, mind and spirit." The education system in India has evolved considerably down the decades in an attempt to be more purposeful and meaningful. With a focus to be inclusive, it has incorporated progressive ideologies and tools propounded by great educators and adopted by various international curricula all over the world. The transformation is evident in the constant revamping of the curriculum, introduction of new methodologies and implementation of technology by the traditional boards namely CBSE, ICSE etc. Let's take a closer look to understand the changes in our education system in recent times:
Curriculum: The curriculum is crafted with care and utmost meticulousness so as to facilitate the teaching-learning process. It emphasises on a learner-centric approach whereby the student occupies the centre stage. The shift towards student friendly curriculum enables holistic development of learners by tapping into each learner's individual potential. The CCE (Continuous Comprehensive Evaluation) model implemented by the CBSE aims at tracking the progress of individual learners in all fields of learning, academic as well as extra-curricular. Some of the features embraced by various Indian boards to reinvent their curricula are: a) introduction of research based learning, b) writing extended essays, c) including hands on approach with more stress on lab work/innovations etc. d) mandatory field trips, excursions, camps etc.
Methodology: As someone once said, "If you want to accomplish something in the world, idealism is not enough – you need to choose a method that works to achieve the goal". From Rabindranath Tagore to Gandhiji, our country has given the whole world some of the greatest educators of all times. Interestingly, all of them have emphasised on the 'how' rather than on 'what' of knowledge dissemination. Whatever is the content that you as a teacher want to impart to your students, you can only be successful if you choose the perfect method to do so. However, be it the teacher-student ratio, or a pre-conditioned mind set of the teaching professionals, a lack of student-centric methodology led to the culture of rote learning. The good news is, things are changing with the teaching fraternity embracing new concepts and techniques that truly cater to individual learning styles. Hence, our children are now enjoying peer to peer teaching, collaborative activities, dramatizations, flip classrooms etc.
Infrastructure: Maslow's hierarchy states our various basic needs like hunger, safety, motivation etc that must be met before our mind gets instigated for learning. When we consider infrastructural development for enhancing educational experience, we must first aim to create a conducive learning atmosphere to propel the desire to learn. This is where infrastructure plays the key role in our education system. With the advent of sophisticated technological devices and applications, many infrastructural issues can now be tackled, and educational institutions are leveraging these alternatives to generate better learning environment for students. Check out the changes in this field undertaken by schools and colleges across public and private sectors:
Installing smartboards, audio-visual equipment, overhead projectors, etc in classrooms to make learning more engaging and productive.
Digital resources like learning material, textbooks etc. initiated by the education department is allowing for easy access to knowledge resources for regular studies, research activities and exam preparation.
Establishing well-appointed campus with better seating arrangements, canteen, library etc.
Stipulating the maximum class strength to have better class interaction between peers and with teachers.
Edtech revolution: Ever since technology has forayed into the education space, learning has taken a new dimension and promises to be more engaging, fun and outcome driven. What is edtech? It is a successful implementation of technology to optimise learning and satisfy individual educational needs. It is also a brand-new concept that practically disrupts traditional education system by constructing an alternative space for comprehensive learning experience. The impact of educational technology has germinated new platforms of learning that defy the constrains of time, space or any tangible roadblocks. Here's what edtech offers in the education domain:
Online learning: From reputed universities like Harvard, Oxford to digital learning platforms like Coursera, Udemy etc. are offering purely online courses on a gamut of streams that could be availed of by anybody from any corner of the world. A host of edtech firms are serving the K-12 sector in particular, thereby allowing students to explore a range of resources as well as substituting the traditional private tuition culture. In fact, well-established coaching centres are going the edtech way to diversify into online classes and reach to a wider audience. Whether professional courses, or academics, online learning is becoming a popular choice for many due to conveniences like flexibility, self-paced features as well as for the quality of education it provides.
Learning apps: The learning applications are becoming quite a rage among young learners because of the engaging content that facilitates in-depth understanding and allows for a step by step journey from simple to complex concepts. Biju's learning apps, buusu for language learning cater to learners of different levels and are much sought after for their explicit and entertaining methods.
Games: What can be more exciting than learning through games. Thanks to the edtech initiatives, from children to adults all are geared up to learn and apply in their own capacities. Educational games are designed in alignment with Bloom's taxonomy to reinforce knowledge and understanding as well as to allow learners to apply, create and test their expertise. The best is the unique reward points or scores on successful achievements of goals. It's the fun and the learning that makes these games a covetous educational medium.
There is a lot happening on the education front to make this necessity of life ubiquitous and all inclusive. Be it an overhauling of the traditional system or the revolutionary edtech enterprises, our education machinery is in for some great changes. All we need to do is to embrace the old and the new and get the best of both the worlds.
ReachIvy  sincerely hopes that this article serves as a critical tool to increase your knowledge base. For study abroad consultation or career counselling  with ReachIvy, Submit a Query now! Also, review our resources to access our free premium content.
This article was also published in Education Biz on 19/07/2017.