Language Tips for Writing Essays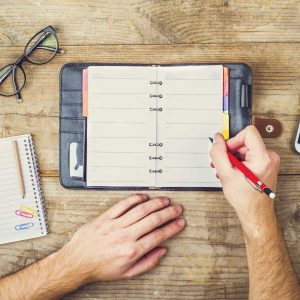 Careful use of humor – Be careful about how you use humor, but don't take yourself too seriously – this goes back to your ability to honestly reflect your individuality.
Watching tone – You should sound excited about the school, but don't only focus on the brand and reputation. Your excitement should be evident from your knowledge but this should be evident from your knowledge, instead of kowtowing to the school's brand and reputation. Visiting the campus or speaking with alumni will help with this.
Write naturally but succinctly – Use simple sentence structure and normal everyday vocabulary (if large words are used incorrectly, the applicant may sound pretentious). Rather than focusing on fancy instructions, quickly make your point and use relevant examples to back it up.
Make sure that your grammar and punctuation is PERFECT – Make sure that you carefully proofread your essay, especially given the multiple edits it is going/has gone through. Make sure that your paragraphs are clearly separated so that it is easier to read your essay. DO NOT BE CARELESS. Students often write the wrong school name on their application essays. This is why we often advise students to write and save unique applications essays for each school.
To ensure that your essays sound as powerful as you intend them to be, read them out loud and then print and read them. You will catch any spelling and punctuation errors by hearing what you are trying to say, and as a result you will improve the sentence flow and tone as well.
Use the active voice – Use the active voice, as the passive voice is highly impersonal and makes the essay almost unreadable (it is too technical and verbose). Keep the verbs in the essay both simple and active. Example of active and passive voice statements:
Active Voice: The chicken crossed the street
Passive Voice: The street was crossed by the chicken
Do not plagiarize – Use your own language and DO NOT lift content from existing published materials. If you take content/material from existing content, it needs to be in quotation marks, and paraphrased content needs to be cited.
Most importantly, you should sound your age throughout the essay – The essay should read with the tone and voice that is at the expected level of maturity for a person who is your age. The tone and voice should be yours.
The article has been written by Grishma Nanavaty, Lead Counsellor, ReachIvy.
Grishma Nanavaty has completed her MBA from the Tepper School of Business at Carnegie Mellon University and a Bachelor of Science from the University of Warwick, having done her GCSE's and A-Levels in Hong Kong.
ReachIvy offers college essay editing services for aspiring students and help reach top tier educational institutions globally.
ReachIvy sincerely hopes that this article serves as a critical tool to increase your knowledge base. For study abroad consultation or career counselling with ReachIvy, Submit a Query now! Also, review our resources section to access our free premium content.
Sloppy writing in your essay is bound to leave the wrong impression on the reader. Use our FREE Essay Editor Tool to ensure you submit an error free essay.