What Indian Students Should Look Forward Most About Studying Abroad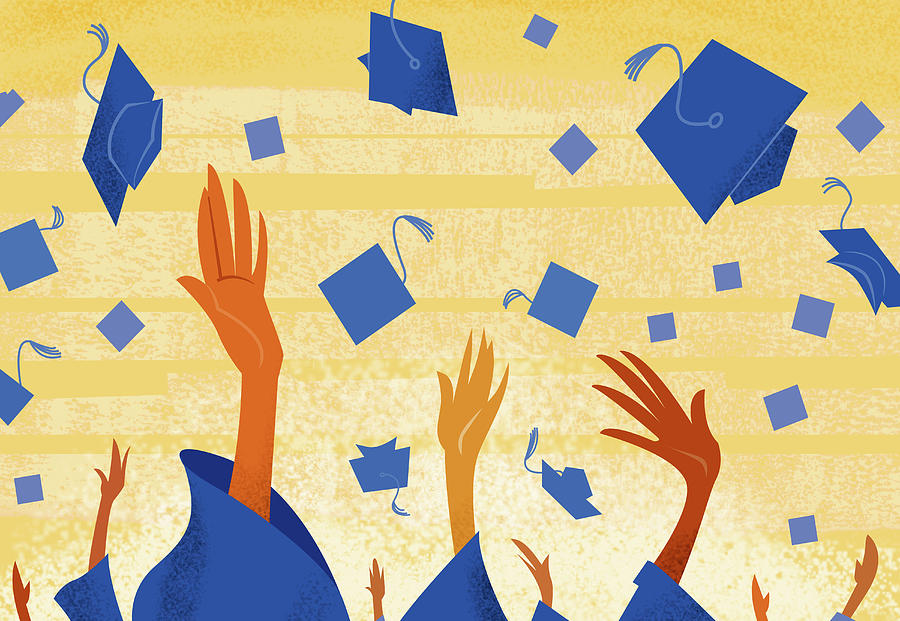 For Indian students, the study abroad experience is a radical shift from the conventions they are used to. Most of the students who acquired overseas education or have participated in a study abroad program recall the experience to be transformative. The journey has its own share of ups and downs. However, once you overcome the initial hiccups, your effort is rewarded with great learning. Are you ready to walk on this path of self-discovery? Here's providing you with a glimpse of what to expect and achieve:
1. Gaining Independence: In India, we have a solid support system in the form of family and friends. You can resort to their advice when in doubt, or seek help anytime. However, while studying abroad you'll be facing myriad situations where you have to handle things on your own. Striking a balance between managing your studies and taking care of personal needs will be challenging, but you'll also learn to devise efficient ways of doing things.
2. Studying at a World Class Institution: Top colleges abroad are armed with the best facilities, faculty & research in the world. Imagine being taught by Nobel laureates or professors who are distinguished experts in their field and are consultants to premier organisations such as NASA, the World Bank or the US Treasury. If you are majoring in engineering your University facilities could include labs for space research, hydrodynamics or 3D printing. You truly have the best resources available to you and the education gained from this dynamic environment is undefinable.
3. Learning Meaningfully: Studying overseas truly unlocks your potential. The curriculum allows students to take responsibility for their learning. Assignments and projects stress on research and presentation of your thoughts and findings, collaboration with peers, and practical applications to build critical thinking. Class participation is also given a lot of weightage. The holistic approach allows you to not only build your academic base but be "job ready." Peer presentations, class interactions, group discussions and similar methods are implemented to promote in-depth learning and polish your communication skills. You also have to opportunity to diversify your academic base by choosing electives in unrelated subject(s).
4. Mentorship From Professors: The interaction between professors and students are informal and less hierarchical in colleges abroad. You can easily approach your professors to seek their guidance and mentorship. Teachers encourage students to come with their doubts and queries. Such an association is not only personally enriching but can help in charting your career. Professors often play a significant role as references, recommenders, or even investors in your future endevours.
5. Nurturing Your Creativity: Institutions abroad offer exciting options to pursue your interests, hobbies or learn new skills. They provide a great variety of extracurricular programs where students can build their base on areas beyond academics. You can join theatre groups, learn photography, dabble in the fine arts, pursue a sport etc. and think of a parallel career. Moreover, these additional skills not only make you versatile but also enhance your job prospects.
6. Meeting People From Across The Globe: Colleges abroad provide a great platform to network not only within the setting of a multicultural classroom, but also with other students and faculty on campus, as well as a global network of alumni. The connections you make during your time at college have the potential of being your lifelong friends and future business partners, co-founders, investors, advisors, employers and so much more. These connections will be particularly valuable if you know you want to live or work abroad after you graduate, as it provides you the opportunity to directly engage with future employers while at business school.
7. Broadening Your Horizon: When you travel to a different country, you'll naturally come across a completely unfamiliar way of life. The first few days or months would be trying, but with time you'll get over your hesitation and start adapting to your surroundings, mingling freely with other international students, getting to know them and understanding their culture. You'll be exposed to so much of diversity that you'll be able to make yourself comfortable and productive in any corner of the world.
As an international students you will find that your study abroad experience is a defining time that continues to create value and build impact for years post graduation.  The skills, knowledge, education, and network gained during your time on campus, will not only lay a strong foundation, but will differentiate you from your peer group and redefine you career trajectory.
ReachIvy sincerely hopes that this article serves as a critical tool to increase your knowledge base. For study abroad consultation  or career counselling  with ReachIvy, Submit a Query now! Also, review our resources  to access our free premium content.