Cracking A Top Business School Interview: MBA Interview Tips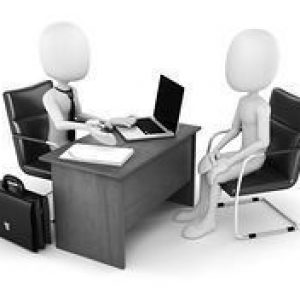 Are you preparing for a study abroad interview? Looking for impactful study abroad interview questions?
If you have secured interview calls from schools you are applying to for master & MBA programs for business executives, then our heartiest congratulations! Most business schools invite students for interviews as the final step in the selection process. Interviews do not follow a rule book. Unlike the admissions process which follows a certain procedure, admissions interviews rarely can be expected with certainty. The officers conducting the interview can ask question ranging from your undergraduate degree to your more recent work accomplishments.
Top 10 Interview Tips:
1) Make sure that you have gone through your whole application a few times, and that what you say in the interview supports the rest of your application.
2) Posture should be relaxed but professional. Make consistent eye contact.
3) Answer the questions clearly and concisely.
4) Make sure you are dressed in suitable business attire. Men: Suit, with a formal shirt and a tie. Women: Skirt or pantsuit with a formal shirt/blouse. Arrive at least 15 minutes early for the interview.
5) Ensure that you write a formal thank you letter/email to your interviewer/s.
6) Greet the interviewer at the beginning of the interview and thank him/her at the end of it. Focus on a confident handshake which is not too firm or abrupt, and your greeting which is cordial and disarming but not informal or uptight.
7) Carry only a folder/portfolio with some blank papers/notepad, a pen and your resume with you. There is no need to carry a laptop.
8) Keep your phone on silent or completely off.
9) Diligent preparation is the cornerstone of an effective interview. Ensure you have reviewed a comprehensive list of questions prior to the interview.
10) Believe in yourself. Always remember this.
Study Abroad Interview Practice Questions
These sample questions are just to give you an indication of what to expect at the interview but are not comprehensive by any measure.
Career:
1. Walk me through your resume.
2. Tell me the most important thing you learned from your work experiences.
3. What challenges do you think you will face as you move through your chosen career path?
1. What does a typical day at work look like for you?
2. What do you like about your job? What do you not like about your job?
3. If you got promoted today at your job, what changes would you implement?
Program specific:
1. Why are you applying to this department/program?
2. What specific skills do you want to get out of this program?
3. When did you realize that you wanted to study in this field?
School-specific questions:
1. Why does this school appeal to you?
2. What interactions have you had with our school?
3. Where else have you applied and why?
Skill-specific questions:
1. Leadership Stories: Tell me about a time you helped someone else develop.
2. Lessons Learned: Tell me about a time you had to deal with conflict in the workplace
3. Team Environment: What would you do if a team member was not pulling his weight?
Closing the Interview:
1. Do you have any questions for me?
2. Anything you wished I had asked you?
3. Tell me something about yourself that you think the admission committee should know?
Practice these tips and ace the interview!
Good luck.
ReachIvy offers college application resume writing services to aspiring students willing to study abroad. Submit a Query now!
ReachIvy sincerely hopes that this article serves as a critical tool to increase your knowledge base. For study abroad consultation or career counselling with ReachIvy, Submit a Query now! Also, review our resources section to access our free premium content.