Is Your Child Ready to Fly Abroad?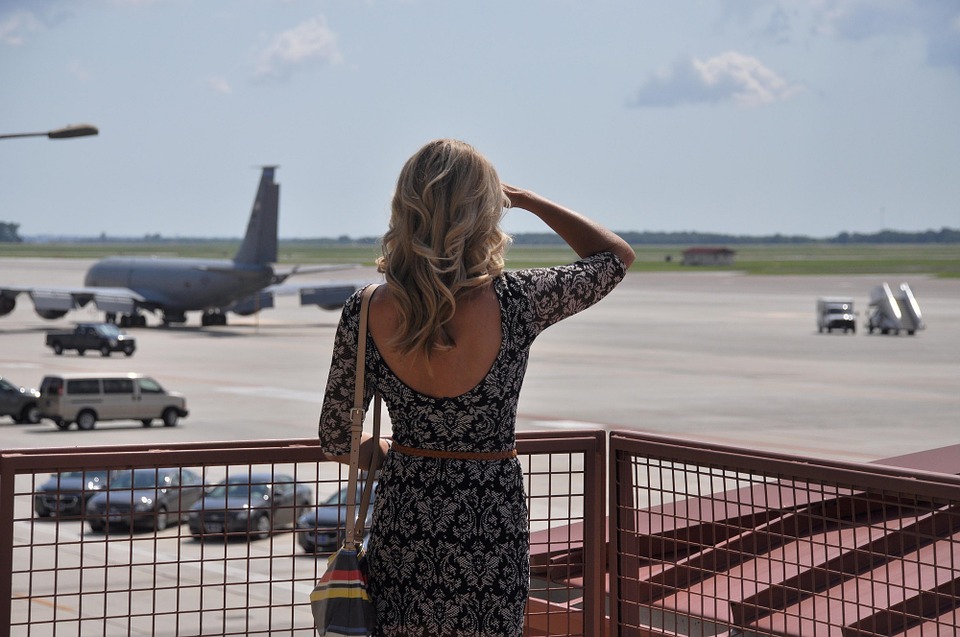 Often parents who want to send their children for higher studies abroad worry whether it is the right time. The fear of the unknown, the newness of the experience, and the temperament of their child are some of the reasons for parents to feel hesitant about sending their kids abroad. If you, as a parent are unsure about your child's readiness to go abroad, here are some key points to help you cross the bridge.
How to Know If Your Child is Ready to Go Abroad for Higher Studies
Is Your Child Mature Enough to Live and Study Abroad?
Maturity comes at different stages to different people. Some kids grow responsible and mature early on, while others may take much longer. To know whether your child has attained some maturity in thoughts and actions, by evaluating the following:
 Is Your Child Responsible?
Some kids adapt quickly. They can pick up social cues, and learn to reorient their behaviour accordingly. Some like to be accepted and appreciated by all, and hence they usually are happy to conform. Others use social signals to take an assertive position. Which one of these behaviours is reflected in your child? Does your child manage his/her own tasks?
Do you have to constantly push your child to perform everyday chores? Does your child demonstrate an appreciation for safe practices, even without being told?
Even if your child does not display the winning traits of maturity, don't write off the study abroad program just yet. Many parents have claimed that their kids picked up vital life skills when thrown in the deep end. A mother once wrote to us saying that her son, who did not know how to boil an egg learned how to fix a complete dinner after staying abroad on campus. There is a good chance that your child will develop the life skills needed when push comes to shove.
Is Your Child a Self-Learner?
You'd have probably learned by now what your child loves to study. You may find your child fussing about completing homework. However, if you observe that your child has a knack for picking up skills from the environment, initiating projects without your intervention, and pursuing areas of interest beyond the school curriculum, then you don't have to worry. Your child is a self-starter, with a budding interest to go beyond his or her horizon of learning. Students who are self-learners can motivate themselves to push harder. They can bring in ingenuity into their learning.
Does Your Child Like to Do Varied Activities?
If your child is free-spirited and loves to learn new skills, that's great. A program abroad will require your child to be a part of the larger pool of students and build a variety of skills: both academic and life skills.
Are you a proud parent of a child who is not only academically inclined, but a talented artist or a spirited athlete? Does your child love to take initiative and is quite a little entrepreneur in day to day activities? These are signs of a child with a holistic personality and has great potential to be highly successful during their time abroad.
Does Your Child Exhibit the Ability to Cope with Different Teaching Styles?
In an international educational program, schools follow a different pedagogy, compared to those in India. Students have to work through interactive classes, assignments, projects, and group study. Do you feel that your child is ready to accept new teaching methods? Have you noticed a keen interest in your child to experiment and go beyond scholastic learning? Understand your child's awareness and interests. You will pick up telling signs that indicate your child's capacity to learn in unstructured format.
Do You Find That Your Child Can Easily Adjust to Cultures Different From Your Own?
In most cases, children are more progressive than the older generation. They are more willing to accept different cultures, cuisines, and art. They enjoy experimentation, especially in food, dress, and customs. Does your child blend easily when put in a different environment? Does he or she emulate foreign ways, dressing style, food habits or art forms when you are vacationing abroad? Do you find that your child easily accommodates people of other cultures? It's one thing to be fascinated for a short duration, but a completely different experience to live the experience every day. However, if your child finds that it is not difficult to adjust, then he or she is the right fit for study abroad.
 Does Your Child Make Friends Easily?
While some kids are outgoing and easily make friends, a few remain shy and reserved. With a little encouragement, your child may find it easy to communicate with everyone in the group. Find out if your child has a wide network of international friends from school or on social networking sites.
If your child is empathetic, non-discriminating and keen to know about people belonging to an unfamiliar culture or demography, your child will have a smooth journey during study abroad. Even if that is not the case, kids pick up these skills soon enough. Some kids are adept at building relationships quickly; others like to take it slow after evaluating their options. In either case, they will learn to blend in their new surrounding.
 Is Your Child Willing to Work Hard?
Get your child to value the education by encouraging your him or her to find employment on campus. By working on foreign campus, your child will pick up important work ethics. Emphasize the important of learning on the job. You can pick up signals about your child's willingness to be self-sufficient when you express your views.
Does Your Child Demonstrate the Ability to Diversify the Learning?
There is a plethora of academic choices available, and you might find your child in a dilemma over what to choose. If your youngster consistently achieves outstanding grades in more than one subjects, besides their passion for those domains, study abroad will help them realise their dreams of discovering the desired areas. For example, US universities allow students to explore their academic interests in the first two years of undergraduate studies, and then choose to double major or major in one subject and minor in another, if that fits their need.
Is Your Child Alert to Safety Measures?
To prepare your child for a life abroad, it is necessary to teach him or her the importance of safety. Ensure that your child understands the need to practice safety at all times. Here are some safety tips that your child should follow:
1. Know Your Host Country.
Learn about their demographics, socio-economic profile, population density, language, culture, and their inclusivity.
2. Teach Your Child to Take Care of Valuables.
Ensure that your child is aware of dangers lurking in the form of street mugging, cheating, forgery, and fraud. While there is no need to unnecessarily alarm your child, it is important to be safe.
3. Stay Healthy.
Advise your child to take adequate rest from the daily grind. Prepare him or her to undertake every safety measure, should there be an illness or an accident.
4. Talk to Your Child About Bullying and Substance Abuse.
Though most universities have strict policies against college bullying and substance abuse, a few may escape the radar. Your child needs to understand the importance of raising an alarm in case he or she is affected by unwanted elements. Educate your child about the dangers of bad practices. At the same time, be open-minded and have a measured reaction to any news your child shares with you. You don't want him or her to clamp up.
5. Teach Your Child Money Matters
Teach your child how to handle their finances by preparing monthly budgets, clearly demarcating "needs" from "wants." Make them understand the credit system of the country where they will be studying and how to build a strong credit history. Assist them in researching the best student bank account options, before they open a local account. Guide them on how to identify verified and accredited sources when exchanging money.
6. Learn All Communication Channels
Communicating and keeping in touch with your child is very important. Exhort your child to communicate with you on regular basis, but be prepared to adjust according to their busy schedule once they have settled in their college life.
Let Go.
This is easier said than done for most parents. It is time for your child to fly away from the nest. Take a backseat as a doting parent and play the role of an effective guide. You will not be there with your child in the foreign land. Your child has to take their own decisions. Be a guide, not a supervisor. Facilitate them with the information and resources to take the right decisions. Let them know that if they will fall, you are there to catch. Be the pillar of strength.