5 Trends That will Shape the Future Workplace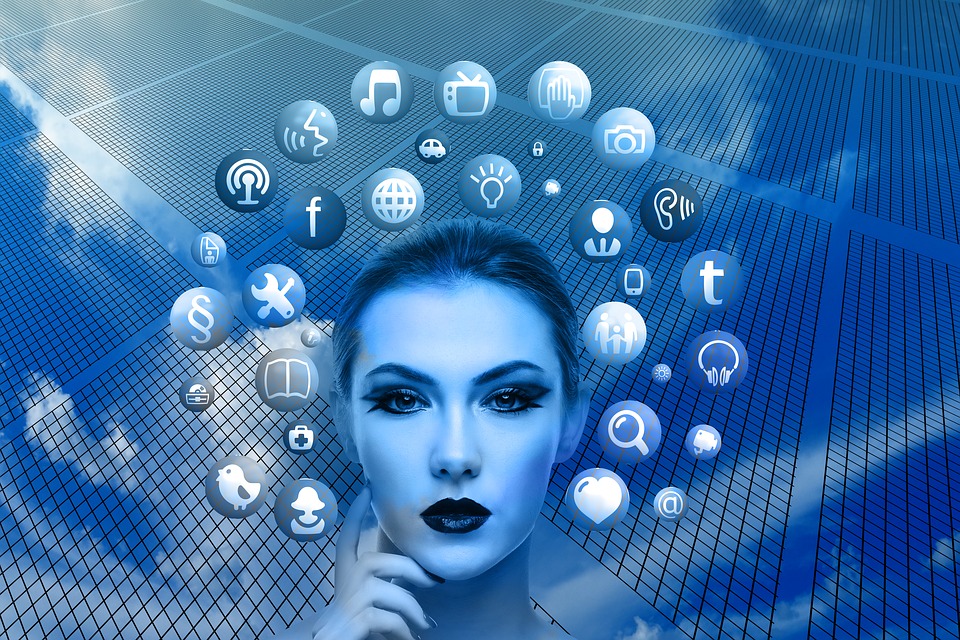 ReachIvy founder Vibha Kagzi had the honor of paneling a discussion in the India HR Summit 3rd Edition, in Mumbai in September 2017. The topic for the discussion was "Trends that will Shape the Future Workplace."
What came out of the session left everyone in the room charged. The esteemed panelists, who came from different sectors including conglomerates, startups, and SMEs, had some brilliant thoughts. Each one brought insight into the topic from their perspective, thereby yielding a rich blend of ideas. The speakers also engaged with the audience by inviting questions, and what came through was a real exchange of ideas. Based on the discussions and learnings, I present this article to you on the 5 key tends that will shape the workplace of the future.
The Future Workplace
When you think of the future workplace, you probably think of an office built with smart technology, psychedelic colors, offbeat workspaces, complete with hover-boards and dartboards. Many HR think tanks are coming up ways to keep their millennial employees creatively engaged. We are already seeing a growing trend of virtual workplace formats, where most of the team work in far flung corners of the world, connected only by Internet and telecom.
While these are exciting times to live in, with technology permeating in each corner of our life, I'd like to believe that these trends will shape not just the way we work, but also the way we think about work. So here are the 5 trends that will shape the future of workplaces.
1. Rise of the Millennials
A lot has been spoken and written about the millennials. In most places, I have read about how millennials, the young guns, who were born with a smartphone in their hand, don't know how life existed before the invention of phones. These gadget-dependent generation rely on Google for information, ecommerce for their daily needs, and smartphone apps for solutions to their everyday problems. The millennials who have now joined the workforce are young, dynamic, energetic, but at the same time, they are impatient. They want instant gratification. They need solutions on their fingertips. They don't know the virtues of patience; the art of taking it slow, the power of long-term relationships, or the meaning of job satisfaction.
How Does This Affect the Future Workplace and What You Can Do:
Gone are the days when employers could retain their workforce with perks like provident fund, housing rent, holidays, and others. The new age employer has to keep up with the needs of the workplace. Here's what employers need to do:
Create workspaces where they have room to innovate. Allow them to explore their entrepreneurial mindset. Open offices where energy can flow is the future. So, that's where your cool offices with beanbags instead of executive chairs, gadgets and computer systems, and open office culture without silos that create unnecessary divides.
Allow flexible work conditions. It's time to accept the fact we all have to find the work-life balance. According to one of the panelists, Mr. Ganesh Natarajan, "Employees are not just workers, they are mothers, husbands, children, sisters, and friends. They have a life beyond the workplace, and you need to give them the ability to create a healthy work-life balance to enable their personal priorities along with their work priorities." A working woman is also a mother who has to attend her child's PTA meetings. A man might need to take his pregnant wife to the hospital every now and then. When working conditions synergize to allow people to accommodate work along with their office jobs, that's when companies can grow.
Treat each employee with unique needs and preferences. Instead of managing a workforce with a one-size-fits-all approach, customize the job to suit the changing needs of the millennial worker.
Embrace diversity. Merely hiring millennials in the company just because you want young blood is not the solution to face the future challenges. Balance is very critical. Hire people across age groups, and across genders. Don't hire only the under 25s.
2. Technological and Tools Become Better and Cheaper!
Yes, you heard that right. Technology is getting cheaper. As newer tech disruptions change the tech landscape they make way for cheaper for open source technologies that are available to startups and companies looking to cut costs. New tools and SaaS products are hitting the market daily.
How Does This Affect the Future Workplace and What You Can Do:
Startups who are bootstrapping their way through business couldn't have had it easier. With limited resources, technology now allows one to drastically lower operational cost and increase efficiency. If you are a startup, you should depend heavily on leveraging tools for automation.
Instead of going for clunky, customized software systems, opt for technologies such as Box, Hootsuite, Mailerlite, HubSpot, and the like. These technologies help to keep your costs low, and allow you to maintain a lean but efficient team.
3. Creativity Will Be a Game Changer for the Future Workplace.
Post the Industrial Revolution, there was a large scale mushrooming of gigantic factories, industrial units, and large plants. These occupied acres of precious land, hired thousands if not tens of thousands of people. Departments grew around them to ensure the smooth flow of business, quality control, marketing, and sales. In the beginning of the new millennial, things began to change. The billion dollar plus industries gave way to the rise of the startup ecosystem.
The young entrepreneur of this generation chose not to open a plant, factory or an industrial unit. Instead he chose to walk the path paved with technology and systems. So, scalability of business did not need tons of money for investment. With investment capital down, the only focus was marketing and information systems. Brick and mortar stores gave way to ecommerce. Thus the need for flashy, gigantic offices in cool places of the world was no longer the norm. The CEO's garage would do. Many big names we know today such as Amazon, Apple, Disney, and Google were once known as garage startups.
How Does This Affect the Future Workplace and What You Can Do:
Invest in creative people. They hold the key to your company's future. They are the ones with the out-of-the-box solutions. Encourage a healthy flow of ideas without stifling them with processes and schedules. The world is increasingly following the trend of wall-free offices, and creative workspaces.
Also, your office is no longer the interface with your client, but your website is. More people come through websites for business than through the office door. Hence it is important to invest in your digital team. Bring on board the best designers, developers and UI experts – they can really change your business.
Recognize the power of smartphones. Earlier we talked of how smartphones have invaded into our lives. Right from small calculations to reading on the Kindle app to connecting with the world through Facebook or LinkedIn, the smartphone is your answer to every problem. Also, more than desktop, consumers are increasingly moving towards smartphones to access information. That's why it is necessary to deploy a mobile-first strategy.
Social media Reigns Supreme.
Nobody needs to tell us how social media is now the place to be. Marketing and sales have moved online, where you get greater traction through email marketing, digital marketing, and content marketing. Facebook, Google, Instagram are where your clients are. And that's where you need to be if you want to hire talent or get business.
How Does This Affect the Future Workplace and What You Can Do:
If your business has not yet recognized the power of social media, then you are already outdated. From politicians to social workers to artistes who want the attention of the public eye, everyone is riding this bandwagon. The winners will only be those who know how to engage their audience on social media without being intrusive or annoying.
Brings the market to the end user. Potential candidates and customers are all out there. Reach out to them. Engage with them, strike a conversation, build a relationship, and earn their trust. The best way to get organic traffic to your site, and eventually develop your business is through social media. If you are looking for talented people, who are also tech savvy, you will find them on their favorite social networking sites. If that's where the creative bunch is, that's where you want to be.
5. The Spread of Online Education
One of the biggest game-changers was the spurting of the online education industry. Nearly a decade ago, industry pundits wrote this trend off saying that students need the 'personal touch' that online education cannot offer. But with broadband connections getting better, virtual classrooms, hi-tech and real-time video conferencing technology systems began to offer smooth and continuous in-class sessions with teachers and pupils in different parts of the world. Now AI technology has promised to disrupt the existing systems and take it a step further. Many companies are working on modules where, through virtual reality and augmented reality technologies, students can 'experience' sitting in a classroom along with other students from various parts of the world in real-time. 3D technology such as Hologram is also rapidly gathering speed.
How Does This Affect the Future Workplace and What You Can Do:
First things first. Understand that the future of education is changing. Professors who would once teach a class of 50 at one time, can now leverage to teach a thousand students in the same time. If we are talking about MOOC (Massive Open Online Courses), the opportunities are tremendous. MOOC players redefining education and the way it is consumed. TED, YouTube, and thousands of other educational resources are now available online.
Harness free and open online education to train your employees. Earlier, to employ high quality training, we would need to pump in huge amounts of money into training facilities, and teaching staff. Now world class training programs are just a button click away. And the best part is that they are quite cheap, if not free. Leverage the free and high quality training.
Employees can skill up for cheap. An employee who wants to improve his or her career prospects does not need to look far for high quality education. Employees can also upskill by leveraging easily available training courses.
Final Words:
Employers of the Future Workplace
Identify the pain points in the company. If you face attrition, don't shy away from going back to the drawing board and rethinking your HR policies from scratch.
Employees for Future Careers
Skill up. Use technology to access the best of education and stay up to date with changing technologies.
Startups and SMEs of the Future
Leverage cheap technology to improve business processes. Keep innovating, don't shy away from change. The world around you is moving fast. Dothings differently, instead of doing different things.
Visit this website for more information.