#SucessStory – My Experience at Michigan School of Information—Ann Arbor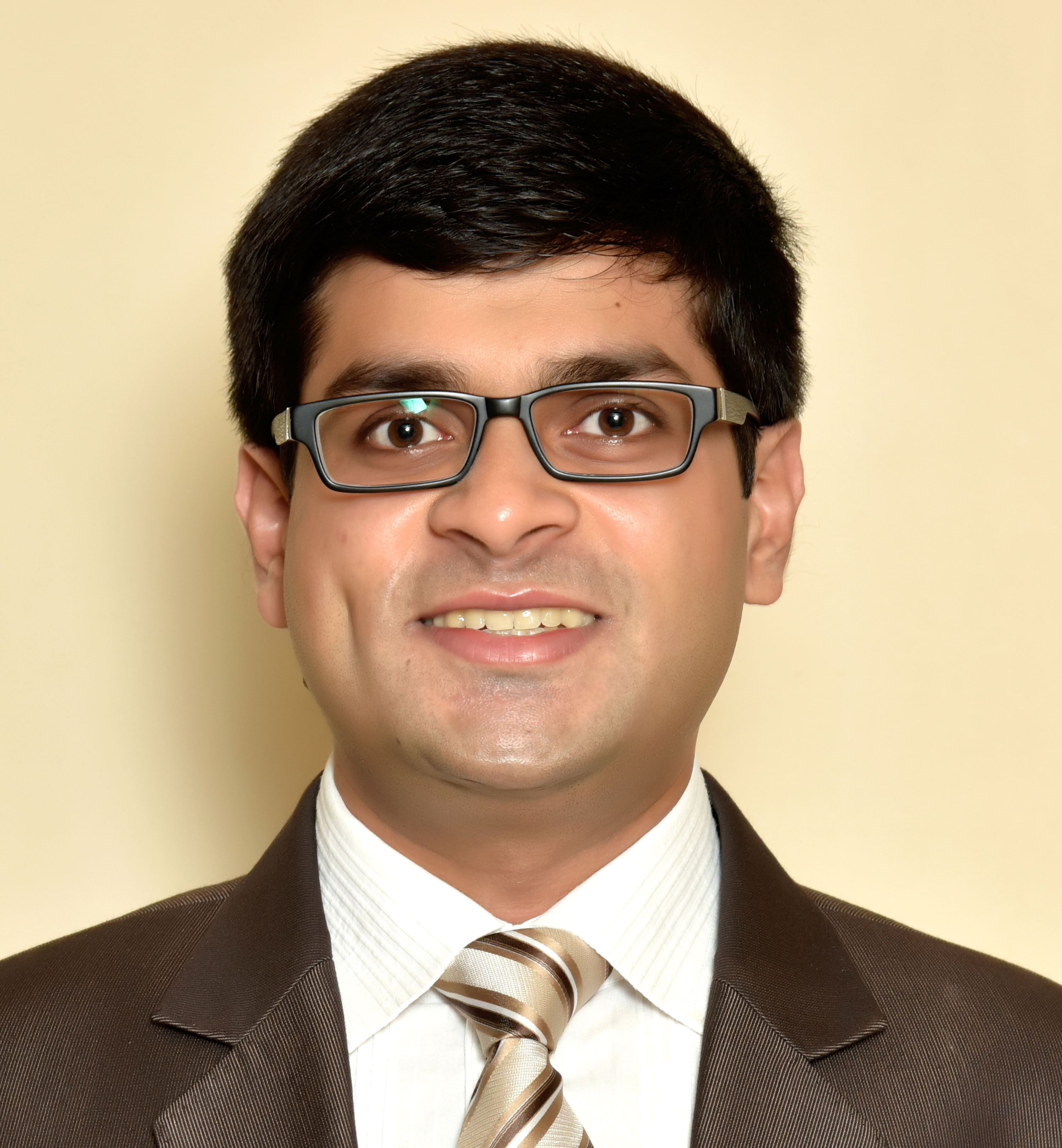 Name: Omkar Sunkersett
Program: Master of Science 2018 Candidate in Information Analysis and Retrieval
School: University of Michigan School of Information—Ann Arbor
Honors: Research Assistant at University of Michigan School of Public Health
I'm a graduate student research assistant at the University of Michigan (Ann Arbor) pursuing my Master of Science in Information with a specialization in Information Analysis & Retrieval. I started my program in September 2016 and would be graduating in April 2018. I've chosen a multidisciplinary program that would enable me to specialize in three areas (user-experience research and design, library and archive records management for preservation of information and data analytics/search engineering/informatics) with the option of a tailored degree.
The pedagogy and the rigour
The 48-credit program calls for intensive academic rigour supported by a comprehensive curriculum. The program comprising seven major components namely foundations, management distribution, research methods distribution, specialization, practical engagement, cognates and electives is so designed that it provides students a thorough grounding in the concepts and the applications.
The foundation courses help us build basic knowledge and are mostly mandatory. Waivers are granted to students who have the required academic history and relevant work experience.
The management distribution courses allow us to take approved management classes from any school at the University of Michigan as part of the curriculum. We also participate in real-world management initiatives and entrepreneurial projects.
The research methods distribution helps in building our basics in either statistics, data manipulation & analysis, game theory, etc. depending upon the student's interest.
Specialization requires students to complete 12 to 18 credits of coursework from a focused area of study, such as human-computer interaction, data science and big data analytics, library and information sciences, etc. We also have to write a research statement for each term and present it to a panel of scholars who guide us accordingly with course selection.
Internships and grants
The program has a mandatory 6-credit practical engagement component that allows students to pursue internships, co-ops or full-time research assistantships to gain valuable practical experience and hone their skills in various fields.
For instance, the School of Information has a Global Information Engagement Program (called GIEP) that provides students grants of up to $6,000/- to pursue internships internationally. The School of Information further allocates special grants for those students who need financial assistance while pursuing their internships on a case-by-case basis.
Exchange program with partner schools
The MSI program also provides students with the opportunity to take up to an entire term/semester of courses from outside the School of Information through its cognates component. For example, a student could pursue an entire semester of coursework with MBA students at the prestigious Stephen M. Ross School of Business if he/she wishes to gain some business school experience while studying at the School of Information.
Tailor your course
The electives are optional. Students can take any courses within the school's curriculum to fulfil the 48-credit requirement. Moreover, the University of Michigan provides specialized certificate programs through which students can extend their degree program by up to one semester and pursue 9-12 more credits of coursework from an approved list of courses covering multiple schools within U of M. The Michigan Institute for Data Science (MIDAS) Certificate Program is one such example (http://midas.umich.edu/certificate/) that increases the credit requirement from 48 to 57-60 credits for graduation.
Research facilities
The University of Michigan has a huge research endowment of more than $10 billion each year and a research budget of over $7 billion every year, making it one of the few leading universities in research. Students find it relatively easy to find part-time jobs vis-à-vis graduate student instructorships, teaching assistantships, grader appointments and research assistantships with world-class stakeholders.
Work experience counts a lot while searching for such appointments. Students with instructorships get a full-tuition waiver for the semester and a monthly stipend of $2,500-3,000/- and students with research assistantships get a full-tuition waiver and/or monthly stipend ($1,000-3,000/-) depending upon their percentage utilization.
Experience of working with the best
I have been working as a research assistant at the University of Michigan School of Public Health on a 15+ year old research project in South America. This opportunity has given me the privileged to work and interact with PhD students, professors, postdoc fellows and research scientists from the Johns Hopkins Bloomberg School of Public Health, Harvard T.H. Chan School of Public Health, University of Michigan School of Public Health, UC Berkeley School of Public Health, Stanford University, Emory University and Michigan State University.
 Opportunities for international students
Grader appointments and teaching assistantships are quite common amongst students with no prior work experience usually. The best thing is that international students can work for up to 20 hours a week and can continue to work part-time for up to 12 months upon graduating whilst looking for full-time opportunities.
Exceptional Faculty
The teaching faculty at the University of Michigan School of Information (UMSI) is also world-class. Some of the best professors doing some terrific research are affiliated with UMSI. I've been fortunate to interact and work with professors having PhDs from Harvard, MIT, Yale, UC Berkeley, University of Michigan, Carnegie Mellon University, UC Santa Barbara, University of Illinois-Urbana Champaign, Johns Hopkins University and Northwestern University in my first year of study. we have guest faculty from Caltech, Stanford, University of Chicago, Cornell, Princeton, Columbia, Brown, Dartmouth, UCLA, University of Washington, UT-Austin, University of Maryland, ETH Zurich etc.
Brand name counts
It is quite difficult to land full-time position in a top company from the University of Michigan (the exception being Ross) because the career fairs are open to the whole student-body of 40,000+ talented students and Ann Arbor is not a full-fledged city. However, the University of Michigan brand name and alumni network play a big role in getting interview invites and job offers.
Diversity
The student body at the School of Information and University of Michigan is exceptional as the University lays strong emphasis on diversity and inclusion. I've collaborated and interacted with students from more than 20 different countries. The experience has been extremely unique and memorable. Recently, I've won an election from among 400 students at the School of Information and elected on the board of officers of the Master's association as the Executive Treasurer for the academic year 2017-2018. One thing is very clear to me – people here value different cultures, values, perspectives, ideas, opinions and are very progressive!
Safety
Ann Arbor boasts of five different police departments and a plethora of fire stations and ambulances with a world-class health system.
An experience beyond academics
It is a huge college town where students not only take academics very seriously but also get-together and enjoy partying, snowboarding, skiing, skateboarding, cycling, kayaking and rafting. The spring and summer seasons are extremely beautiful and the wildlife is amazing. The sunrise occurs at barely 6 AM in the morning and the sunset occurs at approximately 9 PM, making the day very enjoyable, productive and conducive for outdoor activities. The gigantic campus is a riot of colours with many different species of flowers, fruits and birds, and is one of our most popular hangouts.
"This story was shared by Omkar Sunkersett, a ReachIvy alum who is studying at University of Michigan School of Information—Ann Arbor. Thank you for sharing your story and helping other applicants in their journey Omkar!"
Studying abroad has changed their lives, fuelled their aspirations and set them off towards their goals. Our students have successfully completed their education, and come back with a repository of memorable experiences and tremendous learning. On this platform, ReachIvy alumni share their unique and enriching journey as international students at eminent foreign universities across the globe. Our students' perspectives and their first-hand accounts will provide with exclusive insights, live examples and a real taste of studying abroad.
We also invite guests and visitors to share their stories on our platform. If you want to contribute to our blog 'Student Stories', email your story and picture to us on help@reachivy.com