Acing the MBA Video Essay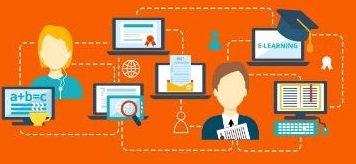 An increasing number of MBA programs have started to integrate an on-the-spot video essay into the MBA application itself. Before you are allowed to hit the submit button, you are required to record timed video answers to questions asked by the admissions committee on the spot. The answers are usually 60 seconds each.
MBA programs want to get a more direct understanding of who you are, and are using these 60-second video essays to corroborate the authenticity of your story, and get an elevator-pitch glimpse into who you are as a person.
Here are a few tips on how to ace the MBA video essay:
Environment
1. Eliminate background noise. Ensure that you are shooting the video in a quiet room. There should be no distracting noises from the street (traffic, parades) or within your house or office (television, people talking).
2. Make sure you have the right lighting. Make sure that the room you are in is well lit, where the light is on you so that the interviewers can see you clearly.
3. Have a neutral, non-distracting background. Please ensure that the wall behind you is blank and has a neutral tone. It should not have distracting décor or any shelves or objects that can draw the eye of the interviewer away from you.
4. Test all technology. Make sure that you are using a high-quality mic and camera, and a fail-safe internet connection. Test these extensively in advance so that the technology does not fail you when you need it the most!
5. Turn off your cell phone and notifications. Your phone should be in airplane mode, and desktop notifications and background applications should be turned off. You should be recording the interview in full-screen mode.
6. Make sure the room you are in is at the right temperature. If you feel too hot and are prone to perspiring easily and visibly, please turn on the fan or air conditioning, but ensure that it is not too noisy.
Delivery and Presentation
1. Stick to a business formal dress code. Treat the video essay as though it were an MBA interview, where the dress code is business formal. Take care of how you present yourself. Men should be clean shaven and women should not be wearing distracting makeup or jewelry.
2. Practice and practice again, in the actual recording environment. Record yourself as you practice so you can see what you look like.
3. Maintain the right pace. If you need to think before you answer, pause for a few seconds to avoid hemming and hawing. However, watch your timing for each question to make sure you are delivering your answer at the right pace.
4. Perfect your pitch. Make sure that you are delivering your answers in a professional but fluid tone that conveys your conviction and passion. Remember, the way in which you deliver your answer can be as important as the content itself.
5. Watch your language. Please do not speak casually or use colloquialisms or foul language. Your language should be professional yet simple and relatable, sans jargon.
6. Keep an eye on your body language. Calibrate your facial expressions. Maintain eye contact. Sit up straight, maintaining the right posture, but lean in lightly to show interest. Avoid excessive gesticulations.
Content
1. Be authentic. The admissions committee is trying to get to know who you are, not how nervous you are! Pick compelling stories and anecdotes that positively reflect and represent your personality and passion.
2. Do your homework on your interviewers. Research the admissions committee, scour the web for articles and videos on committee members, and engage with current students and alumni to learn more about them and what they are looking for in a candidate.
3. Prepare like you would for an MBA admissions interview. The questions are often similar to those asked in the interview, so prepare and practice answers to a comprehensive list of potential questions. Watch interview preparation tips, or avail of our interview prep service.
4. Focus on answering the question. Make sure that the answers that you have prepared first directly address the question, and that you corroborate each statement with illustrative examples or anecdotes.
Remember to smile and look like you are enjoying yourself!
Need help choosing the right stories, or crafting stellar essays? ReachIvy can help!
ReachIvy  sincerely hopes that this article serves as a critical tool to increase your knowledge base. For study abroad consultation or career counselling  with ReachIvy, Submit a Query now! Also, review our resources  to access our free premium content.