Top Research Tips When Thinking About College Selection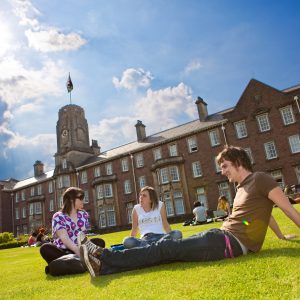 Finding the right colleges to apply to is an overwhelming process. This is one of the most critical life decisions that you are going to make. At the same time, there is a smorgasbord of options, a wide range of factors that you need to consider, and an even larger array of online and community sources that will give you conflicting advice.
How do you drown out the noise and build a path that is best for YOU? The best way to optimize the college search process is to build a structure that works best for your specific style of consuming and processing large amounts of information. Think about how you currently carve up sizeable portions to study for a marathon board examination, and apply a similar philosophy here.
Here are a few tips on how to best organize your research and selection process:
Set aside time each week. Have an unconditional block of time on your calendar, with an agenda of specific outputs for what you need to accomplish for each chunk of time. If you don't have a structured work plan, the chances for procrastination get a lot higher. Specific outputs could be: online research, identifying and prioritizing factors to narrow your search, conversations with mentors or current students, etc.
Create a list of factors that are most important to you before you start your search. Are you a city mouse or country mouse? Do you want a school with a strong liberal arts curriculum or a strong engineering program? Do you have the grades and profile to get to this school? Think through all the factors that matter most and you will automatically be able to narrow in on a shorter list of well-suited options.
Speak to your family. Seriously consider their insights into where they think you will thrive. Have a frank discussion about the financial implications of applying and enrolling in a college abroad. But remember that although they know you best, they cannot solely determine what is best for you. You have to introspect heavily and narrow down on your options honestly and independently.
Scour college websites. To learn more about the school's curriculum, pedagogy and academic rigor, you must research department webpages, core curricula, and the university news pages to discover timely advancements in faculty and student research and achievements. To imbibe a campus vibe, take a virtual tour, understand the university's mission statement, read the campus newspaper, and look into career and academic advising support for international students.
Speak to current students, alumni and professors. How much faculty support would you get on expanding your pet renewable energy project? What career opportunities do you have as an international student abroad or upon returning to India? How active is the a cappella group on campus? The best insights you are going to get into answering such questions that matter the most is through the college's student body and faculty.
Get a mentor. Research the different options on how to choose a mentor to guide you through this spidery process. Pepper your shortlist with questions on their style of working, and ensure that they are the right fit for you. The right guidance can tip the scales in favor of an admittance to your dream school.
Attend college fairs in your city, or better yet, visit a set of shortlisted colleges. Ideally, the best way to get insight into a college is to visit its campus, engage directly with not just admissions committee, but also students and faculty. If you are time or resource constrained, attend information sessions and college fairs in your city to get an understanding of the college directly from its admissions team.
Start early, and keep track of deadlines. Ideally, you should start your college search process at least 2-3 years before applying to college. Application deadlines do not vary significantly, so keeping track from a few years in advance will help you better plan: (a) getting your standardized tests out of the way (b) your finances, and (c) managing your academic and extracurricular load, and (d) a grueling application process.
Remember to keep an open mind through this process. You might be surprised by the schools you end up choosing. You can thrive across a well-curated set of colleges. The curation, like asking the right question, is half the battle.
ReachIvy sincerely hopes that this article serves as a critical tool to increase your knowledge base. For study abroad consultation or career counselling with ReachIvy, Submit a Query now! Also, review our resources to access our free premium content.