The Top 10 Videos You Have To Watch To Crack Admissions To a Top Global MBA Program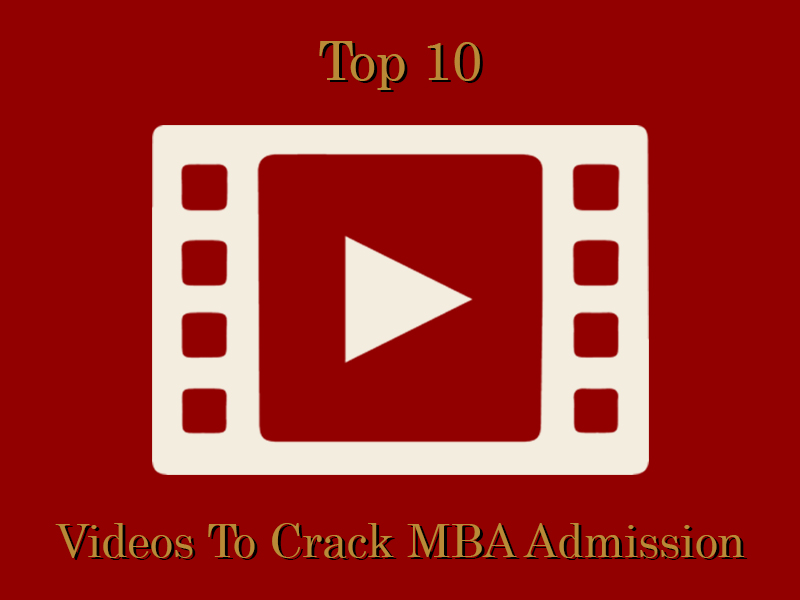 Looking for free sample essays, resume and recommendations to guide you through the application process for study abroad? Want answers to specific questions related to the college application process? Would you like to hear current students, alumni, faculty and experts talk about the various aspects of study abroad?
In the Free Resources section of the website, ReachIvy experts have answered all questions on study abroad and detailed out the application process in simple, easy-to-understand language for our students.
The extensive resources in this section have been put together by ReachIvy's expert counselors using their years of experience in assisting students reach their dream schools. The samples, templates and manuals on the website are true samples which have guided several students in securing admits in top schools and colleges.
Here are a few must-watch videos that will help you crack admissions to a top global MBA program:
1. If you are trying to determine the right number of schools to apply to:
ReachIvy experts share valuable insights into how many 'reach', 'target' and 'safety' schools you should apply to, what these terms mean, and how breaking up your college selection strategy into these categories helps.
2. If you are trying to select MBA programs to apply to:
Learn more about how to strategically select colleges, and look beyond rankings to find your fit. Setting the right goals is the first, most important step. Your choices need to be aligned with your profile and future goals, and you need to achieve granularity to stand out from the crowd.
3. If you want to learn more about what alumni have to say about their MBA experiences:
Hear Anirudh Suri talk about life on campus at Wharton, Supriya Modi speak about making the most of attending London Business School and Nihar Shah talk about life at INSEAD, among others. Watching these videos also help you better answer WHY you are applying to a particular program.
4. If you want to learn more abouthowthe adcom at top MBA programs identify the ideal candidate:
Grishma Nanavaty, Lead Counsellor, ReachIvy, spoke to top school admission officers from MIT, Darden, Yale, Tuck and more about the admissions process, the ideal candidate profile, interesting classes and professors, financial aid options, career guidance and employment opportunities.
5. If you want to learn how to beat the GMAT:
Whether it is critical reasoning, cracking data sufficiency problems or sentence correction, watch experts from Veritas Prep, the world's largest privately owned test prep company, give you sneak peeks into their virtual classrooms.
6. If you want to craft a stellar resume:
Learn more about how to write an effective resume – how to keep content relevant, organize your content, find the right action words, achieve specificity and authenticity, and how to quantify your achievements.
7. If you want to write winning essays:
Learn more about how to write compelling essays, tackle tough and broad essay prompts, and how to showcase different aspects of your personality, experiences, and interests. Just as the resume is your itinerary of achievements, your essays are similar to your blog.
8. If you want to strategize strong letters of recommendation:
Your recommendations are a critical component of your MBA application. Learn more about who you should ask for letters of recommendation, and how to draft effective talking points for your recommenders.
9. If you are prepping for your application video essay or interview with the adcom:
The interview is a critical final step in your application process, as it your only chance to shine in person before the admissions committee. Learn how to prepare and present yourself to make the most impactful impression.
10. If you want to learn more about the cost of and funding options for an MBA:
Don't let a lack of funds hold you back from attending your dream college. Learn more about how much the MBA costs, your financial aid options, and where and how to get funding if you cannot afford to pay for college.
Do you need help with building the right profile or customizing your application? ReachIvy can help!
ReachIvy sincerely hopes that this article serves as a critical tool to increase your knowledge base. For study abroad consultation or career counselling  with ReachIvy, Submit a Query now! Also, review our resources  to access our free premium content.