ReachIvy Exclusive: Top College Series – An Interview with IESE Business School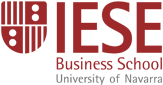 Name: Itziar de Ros
Designation: Director, MBA Admissions
School Name: IESE Business School
1. Being able to pick the right program is crucial given the number of options available in the market. At ReachIvy, we meet a lot of students who face this decision. Who should ideally be applying for the MBA program at IESE Business School?
At IESE, we are open to diverse backgrounds and experiences. We have a minimum 2 years of work experience requirement, with an average of 5 years. We look for people that have an international outlook/global perspective, that are able to illustrate that through their work experience or personal endeavors. You can find our class profile on the website.
2. Can you share with us what background / profile / traits you are looking for in your incoming class?
We don't have such thing as a typical MBA profile. As our curriculum is based on the case method we like having students that can add value to the class discussion. It is true that we do have many engineers and people from business background but we also value people from unique backgrounds. As an example, let me share the story of Marco a professional water polo player who is now working at McKinsey. Our program enables a truly transformational experience.
3. Can you tell us about your most interesting classes and professors?
The first year in IESE you will study the course curriculum, which covers all aspects of business plus the basics of entrepreneurship. You will study classes such as managerial accounting, finance, economics, operations, decision analysis, and marketing to name a few.
The second year is completely tailored to your needs and interest. So we offer a vast array of elective courses you can choose from depending on your interest. Some popular electives with the students are Private Equity/Venture Capital, Global Strategy, Entrepreneurship, and Financing your Business to name a few.
4. What are some of the facilities and faculty resources available to students who want to switch careers or pursue entrepreneurial interests while in the MBA program at IESE Business School? 
For students who are looking to pursue entrepreneurship, we offer an entrepreneurship track in the MBA Program. You start with the intro to entrepreneurship course in the first year. During the summer, you have the possibility to stay on campus and work on / test your business plan right alongside professors in a program named Entrepreneurial Summer Experience. Then, in your second year you will take various entrepreneurships courses that are helpful to learn how to actually launch a business and ask for seed funding.
5.  There is a lot of curiosity among our students on what a classic day would be like in the MBA program at IESE Business School. Could you describe it for us?
In the first year, your day is pretty set throughout the entire year. A typical day looks like the below:
8:30-9:45 AM Team Meeting – discuss the 3 cases for the day before heading to class
10:00-11:15 AM First Class – E.g.: Finance
11:15-11:30 Coffee Break with your section in the cafeteria
11:30AM-12:45 PM Second Class – E.g.: Analysis of Business Problems
12:45 – 2:15 Lunch, club meetings, company info sessions
2:30-3:45 Third Class – E.g.: Organization Behavior
4:00-5:30 Business Spanish
5:30-midnight – prepare the 3 cases for the next day, sports, dinner, apply for internships, and prepare more cases
6. How does IESE Business School assist current international students with career guidance and placement?  For students looking to return to India – what type of support would they receive?
We have a great career services team that assist all students with their career search. Alongside bringing companies on campus, they also mentor students. They have relationships with over 500 companies globally. 90% of our students find jobs within three months of graduation all over the world! One of our team members is based in the Singapore office and from there covers also Career opportunities in India. Students who want to go back to their country should stay in close contact with our Regional Directors.
7. Is there any type of financial aid available to international students applying for this program? If so, can you tell us more about who the ideal candidate would be?
Yes, we have partnerships with two loan programs, Banco Sabadell, a very well reputed bank in Spain which offers qualifying students up to 80% of tuition fees without a co-signer and Prodigy Finance, which offer up to 80% of cost of attendance.
8. If you had one piece of advice to give to students interested in applying to the MBA program at IESE Business School, what would it be?
Really get to know us! Speak to current students, alumni, and admissions to really understand our program and if there is a fit. Meet us at events around the world by visiting our events website. Stay up to date with the MBA program by subscribing to our MBA Blog. If you are not sure if your profile fits our program, feel free to request feedback!
Ms. Itziar de Ros is currently the MBA Admissions Director and President of the MBA Admissions Committee.  She is now responsible for global marketing, student selection and administration of scholarships for the IESE MBA comprising of 350 students and leading a team of 20 professionals from 12 different nationalities.