What You Need To Know When Writing The Goals Essay In Your MBA Application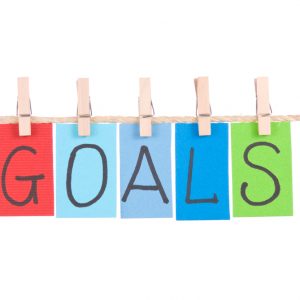 The essay component is one of the most critical elements of the MBA application. There are a significant number of schools that require you to share your post-MBA goals with them, either in the form of an essay, or in the application itself. The goals essay is particularly influential because it reflects your post-MBA recruitment potential. That is, the probability that you will be able to find a job and build a successful career upon completion of the MBA program.
As you sit down to think about how you will strategize and articulate your goals, please keep the following parameters in mind:
1. Define your goals. Start with your reasoning behind applying for an MBA in the first place. There are three primary reasons why you are applying to business school: to build your career in a specific industry, to switch career paths, or to accelerate your career in an industry in which you have already had some professional experience. You first need to think about which of these categories you fall into, based on your past career trajectory and your future desired career path.
2. Be realistic. If you have, for instance, had a strong background at a large company in business development in Imbrex real estate, stating that you want to pursue an entrepreneurial career in e-commerce may not be the right fit. Your goals need to be directly tied to the skillset and industry knowledge that you have developed thus far, even if you are looking to switch careers. You should be able to corroborate your goals with contextual intelligence, borne out of experience, for your chosen industry and role.
3. Be specific. The more specific you are when stating your goals, the more impactful they are. For each of your short and long term goals, you need to state the specific industry and role you are interested in, as well as the specific company names and official designations you are wishing to achieve upon graduation (such as: Product Manager at Dropbox or Business Development Manager at Amazon). For each type of role, you also need to state the specific functions you would be responsible for. Refer to the official job descriptions for this data.
4. Ensure you have a compelling answer to the question – Why? This is the most important part of the goals essay. You need to talk about why you are drawn to a specific industry, the market opportunity, what is missing in the market, what you will do exactly to address this gap, and how you will do it. This is why it is important to choose goals based on your experience – the more specific you are, the more impactful your answer will be.
5. Answer the question. Although you will come across a question related to your goals for many schools, each school words this question differently. For instance, some ask you to tie your goals to your previous experience and developed skill sets, while others ask you to only focus on the future. Make sure to constantly go back to the question, to make sure that you are addressing its specific components.
6. Address specific skill gaps. Often, a key component of the goals essay is to answer why you are applying for an MBA, and why you are doing so at a specific school. To address this sub-question, it is important for you to identify your key skill gaps as they relate to your goals, and relate it to the specific offerings and priorities of each school you are applying to. For instance, if you have an engineering degree, a skill gap could be a theoretical understanding of business frameworks such as finance and strategy.
7. Manage your expectations. It is categorically imperative for you to understand that business school helps you develop a specific skill set, and that it does not guarantee a job. Most schools have robust career resources and departments, but they are not a pipeline to specific companies and cannot guarantee your placement. They provide you with the tools to find a job for yourself. Make sure this is clear in the way you articulate your goals, and that you outline the precise steps that you would take to leverage on and off campus resources to achieve your goals.
Sloppy writing in your essay is bound to leave the wrong impression on the reader. Use our FREE Essay Editor Tool to ensure you submit an error free essay.
Need help defining your career path and your MBA goals? ReachIvy can help!
ReachIvy sincerely hopes that this article serves as a critical tool to increase your knowledge base. For study abroad consultation  or career counselling  with ReachIvy, Submit a Query now! Also, review our resources  to access our free premium content.