BLOG
K-12 Education System And It's Presence In India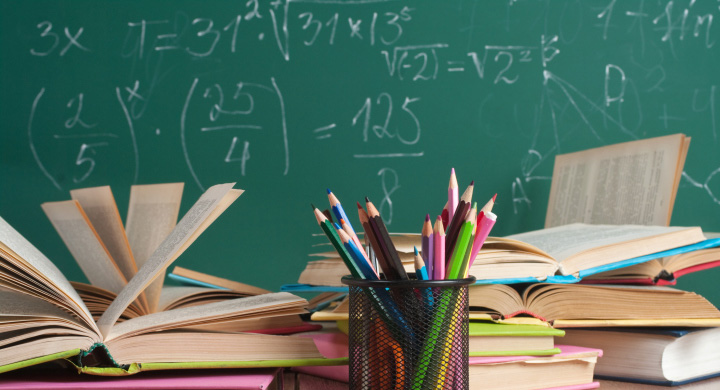 The K-12 system of education is about ensuring basic elementary education to students from Kindergarten to the 12th grade. Many countries have made the adoption of this system mandatory. In India too, schools are embracing K12 model of education to align with the concepts of Sarva Shiksha Abhiyan (education for all) and the Right To Education (RTE). The most significant attribute of K12 is the method of categorising the entire tenure of a student's journey in school into three phases: Kindergarten, Middle, Senior. Sometimes schools do choose to modify on the basic format, however clear classification serves the purpose of catering to students better.
Implementation of K-12:  In India, the K-12 system is being broadly accepted by both Government and private schools in dispensing education to all children. The Government has made primary education free and compulsory. At present, there are around 1.46 million K-12 schools in the country out of which 54% are run by Central/State Government, 21% managed by local authorities/municipal corporations and 25% by the private sector. All the boards including CBSE, CISCE, State Boards, IB and other international boards like IGCSE, CIE etc. are affiliated to the K-12 system.
Purpose of K-12 Education: The purpose of the K-12 model is to systemise the distribution of education across all ages of school going children before they go to college. The various kinds of segmentation like level based, board based or ownership based serve to meet specific needs of students. K-12 aims to personalise education by making it more concentrated on relevant needs.
K-12 education provides a structure and framework for both the students and the faculty. Here's a look at the two key areas and the associated advantages:
1. Revamping teaching-learning experience to enhance learning:
Teachers can customise instruction based on the cognitive levels of students.
Curriculum is designed including scholastic and non-scholastic activities as per the mental maturity and physical fitness of students.
Teacher recruitment is done on the basis of the various levels; hence the K-12 system focuses on relevant teacher training as per the levels.
Ensures continuous development of students on the academic and non-academic fronts; curriculum of each level smoothly transitions to the next level with gradual increase of complexity.
Includes all age groups of children throughout the formative years to cater to the age-specific learning needs and abilities; this attempt was to ensure basic education to all.
2. Offer meaningful and student-centric all round education:
Focus on building in-depth knowledge, and interest for subject areas.
Explore and develop potential in every individual learner.
Attempt to make all students independent learners, self-reliant.
Develop social skills and ability to connect to others.
Build sense of respect for everyone and everything irrespective of differences.
Personalise learning experience.
Challenges of K-12 education in India: in India with each subsequent level, there is an increase in the number of school dropouts, especially in rural areas or among students from disadvantaged groups like the economically backward community or girl children. Some of the significant deterrents of the K-12 education are:
Accessibility problems due to remote locations
Lack of adequate number of schools to accommodate all children
Shortage of resources and lack of proper infrastructure
Lack of standard quality of education delivered in the classroom across schools.
High teacher attrition
Lack of teacher training
High teacher-pupil ratio
How to fill the gaps and make K-12 a successful venture?
Statistics say that student enrolment in private schools are much higher than other schools, as well as drop-out rates are lower as quality of education in terms of infrastructure and availability of resources are better. Hence the private sector can play a significant role in resolving the dearth of quality and accessibility of education.
Uphauling the condition of existing non-private schools (government, local bodies); could be done in collaboration with the private sector.
Incentivising the teaching profession by making the system of teacher recruitment more competitive, acknowledging performance through appropriate rewards as well as higher pay. Inducing a more healthy and conducive environment for teachers to optimise their talent.
Remould teacher training from learning theories/principles to applying them to resolve classroom issues, inspire students and guide them hands-on. For example, the teacher training courses in Finland accept candidates of high academic calibre; the course focuses on providing teachers functional knowledge from law to athletics. The aim is to create informed teachers to mentor future citizens.
Greater autonomy as well as accountability of teachers, including performance based incentives; recently, the government is trying to bring in a policy of teacher assessment by students.
Putting in place a system of assessment that would evaluate outcomes rather than outputs; a shift from the exam driven goal of education to an outcome centred approach.
The K-12 system has much to offer to make basic education a holistic and enjoyable experience to school going children. The objective is to draw children into the sphere of knowledge and learning. The goal of K-12 education will be achieved when all the learners willingly take accountability of their learning.
ReachIvy  sincerely hopes that this article serves as a critical tool to increase your knowledge base. For study abroad consultation or career counselling  with ReachIvy, Submit a Query now! Also, review our resources to access our free premium content.
This article was also published in DNA on 18/04/2017.