ReachIvy Exclusive: Top College Series – An Interview with University of Virginia, Darden School of Business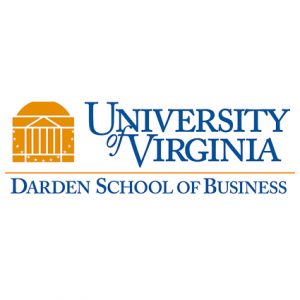 Name: Katherine Alford & Kristen Egan
Designation: Senior Associate Director of Admissions & Associate Director of Admissions
School Name: University of Virginia, Darden School of Business
1. Being able to pick the right program is crucial given the number of options available in the market. At ReachIvy, we meet a lot of students who face this decision. Who should ideally be applying for the MBA program at the University of Virginia (UVA) Darden School of Business?
Most applicants applying to MBA programs fall into at least one of five areas: career switchers, career climbers, entrepreneurs, transitioning military and those looking to enhance their management skills and business acumen. These are all great reasons to apply to an MBA program, but among the top MBA programs, there are vast differences, and it is important for applicants to do their research and apply to the schools where they feel they will do their best work.
For example, schools use different methods of instruction. Darden is one of 2 MBA programs whose core curriculum is taught entirely using the case method. Ideal Darden applicants prefer this style of learning. Darden candidates are excited to leave their homes and their communities for 2 years to immerse themselves in our business school community located in Charlottesville, VA. Darden's community is tight-knit, collaborative and supportive. Ideal Darden candidates are ready to invest in this community, lead in this community and learn from those around them. Darden students are friends during the week and friends on the weekend while exploring Charlottesville restaurants, the Blue Ridge Mountains, the music scene, and the local wineries and breweries.
2. Can you share with us what background / profile / traits you are looking for in your incoming class?
We are looking for students who come from a variety of different backgrounds, cultures, industries and experiences. As a case method school, our students benefit from having classmates who bring many different perspectives, and the Darden classroom is a place where all perspectives are valued. One common theme across our incoming class is that all of our students are leaders who are ready to make an impact. For information on the Class of 2017, please refer to our class profile or read more about our diverse MBA community online.
3. Can you tell us about your most interesting classes and professors?
Ask 5 students to talk about their most interesting classes and professors and you will get 5 different answers. One may highlight writing, producing, and acting in a play as part of Ed Freeman's theater class, another researching, writing, directing and producing their own Daily Show style satire clip in Bobby Parmar's Collaboration lab, another hiking through a rocky canyon in Arizona as part of the National Outdoor Leadership School (NOLS) class led by Yael Grushka-Cockayne from our Quantitative Analysis faculty, still another studying the business of film at The Cannes Film Festival, and another walking through the streets of Barcelona with Jeanne Liedtka of Strategy, Ethics and Entrepreneurship as he or she thinks about how to use Gaudi's architecture to think more innovatively about business solutions. Most of the first year is spent completing the Core Curriculum. During the last quarter of the first year and throughout the second year students can choose from more the 100 Elective Areas to customize their experience.
4. What are some of the facilities and faculty resources available to students who want to switch careers or pursue entrepreneurial interests while in the program?
More than 70% of our students come to Darden intending to switch careers or pursue an entrepreneurial interest. Another group of students come to Darden not planning to switch careers or pursue entrepreneurship but may change their minds during the program. Darden offers a variety of resources for career switchers including career discovery programs and industry panels, professional career advisors, second-year student career coaches, and the Batten Venture Internship program. For more information, please read more about our resources for career switchers.
For those wishing to pursue entrepreneurial interests, Darden awards over $1million in scholarships annually and offers more than 35 academic courses in entrepreneurship and innovation, has a large portfolio of co-curricular entrepreneurial activities, hosts four major entrepreneurial competitions, runs a Venture Capital bootcamp, and sponsors a number of related student clubs. Did we mention the iLab? Financial Times recently recognized Darden's robust entrepreneurial support, ranking Darden the No.3 MBA program in the world for entrepreneurship.
5. There is a lot of curiosity among our students on what a classic day would be like in the MBA program at Darden. Could you describe it for us?
If you are looking for a quick glimpse into a day at Darden check out this 90-second video for the highlights. You'll see that most days at Darden involve first coffee or tea, a case discussion and a lot of community interaction. During the first year, a typical day kicks off at 8am with the first class, followed by First Coffee, two more classes, the afternoon preparing cases or meeting with student clubs and organizations, and in the evening students regroup with their learning teams to prepare their cases for the next day.
During the Second Year it is much harder to define a "typical day" as student schedules will vary greatly depending on which elective courses they select, their leadership roles in any of the 54 Student Clubs and Organizations, their recruiting timeline and any global opportunities they may be participating in, which could include consulting projects, global business experiences, and exchange programs with other top global business schools. Reach out to one of our student ambassadors to ask them what a typical day looks like for them.
6. How does Darden assist current international students with career guidance and placement?  For students looking to return to India – what type of support would they receive?
All students benefit from one-on-one career counseling from functionally aligned career advisors who provide career-related support throughout the entire program. From career kick-off meetings with every student the summer before the first year, to regular counseling support, mock interviews, programming on international careers and ongoing networking opportunities, the Career Development Center (CDC) takes a very personalized approach in helping students navigate the recruitment process. Additionally, First Year students are paired with a Second Year career coach, an experienced peer in the internship search process with similar career interests, to receive guidance and mentoring.
International students have the added benefit of working more closely with Senior Associate Director of International Programs and Opportunities, Denise Karaoli, who provides more customized support in navigating post-MBA careers around the world. Read more about career resources for international students or check our Admissions Talk Show where Admissions Dean Sara Neher interviews Denise on her role and how the CDC supports international students.
7. Is there any type of financial aid available to international students applying for this program? If so, can you tell us more about who the ideal candidate would be?
Students who are offered admission to Darden are automatically considered for merit-based scholarships. In addition to scholarships, Darden has a Loan Program agreement with Discover Bank for incoming qualified international and domestic student loans. Darden is committed to helping students meet the financial requirements necessary to obtain an MBA and Darden's Financial Aid team works closely with incoming international students to help them navigate the financial aid process.
8. If you had one piece of advice to give to students interested in applying to this program, what would it be?
Be authentic. Take time to reflect on who you are, the experiences you have had, where you want to go and why this degree and program are important to you. The more time you take to reflect on your story the easier (and hopefully more fun) it will be to authentically share this with us throughout different parts of the application. We love our jobs because no one application is like any other. From the food you love to the books you read and the impact you want to make in the world, we're excited to learn about YOU.
To keep in touch with us throughout the application process subscribe to our Admissions blog Discover Darden, follow our Admissions Dean on Twitter, or watch her video blog. Contact us at darden@virginia.edu if we can provide additional resources or support as you learn more about Darden!
In the Darden spirit of collaboration, Katherine and Kristen worked together on this blog to provide helpful insight into life at Darden and the admissions process. Katherine has been working with Darden Admissions for 9 years and currently works from Darden's Washington D.C. area offices. She recently helped Darden launch its Future Year Admissions program. Kristen has been working with the admission team at Darden for 3 years and works more closely with full-time residential applicants from India. She looks forward to meeting prospective students in India at one of Darden's upcoming events.