ReachIvy Exclusive: Top College Series – An Interview with Director, Master of Finance at MIT Sloan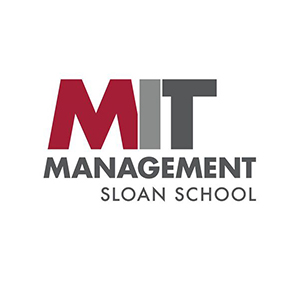 Name: Heidi V. Pickett
Designation: Director, Master of Finance Program
School Name: MIT Sloan School of Management
1. Can you please provide an overview of the MFin Program at MIT Sloan?
Created in direct response to the 2008 financial crisis, the MFin Program provides a comprehensive study of finance and its application to addressing financial and economic challenges facing our world today. This STEM designated program offered in both a 12 and 18-month format has a rigorous and flexible curriculum led by world-renowned faculty where you can explore complex issues impacting finance and engage with globally recognized industry leaders on important finance problems.
Students who wish to further specialize their area of focus can choose a concentration in Financial Engineering, Capital Markets or Corporate Finance.
 ** The STEM Classification is new and announced on June 2, 2016.
2. Being able to pick the right program is crucial given the number of options available in the market. At ReachIvy, we meet a lot of students who face this decision. Who should ideally be applying for this program?
MFin targets early-career professionals (0-4 years experience) who are interested in finance and have some prior exposure industry either through an internship(s), f/t experience, or research.
3. What advice would you give students who are debating between the MBA and the MFin programs?
MFin is for early-career professionals who are interested in a deep-dive into finance.  The traditional MFin student has less experience than an MBA and will take nearly double the number of finance classes in their respective programs.  MFin students tend to be more quantitative which aligns well with the direction of the finance industry.
4. Can you share with us what background / profile / traits you are looking for in your incoming class?
We look for candidates with academic success including a solid foundation in math, excellent language and communication skills, professional presence, and global diversity.
5. Can you tell us about your most interesting classes and professors?
Modern finance was born at MIT Sloan by the pioneers who continue to teach in our program including Robert Merton, John Cox, and Andrew Lo, among other renowned faculty.  Our curriculum includes a solid foundation in finance theory, financial markets, corporate finance and analytics of finance.  Our extensive list of electives is ever evolving to meet student interest and industry needs, i.e. Entrepreneurial Finance & Venture Capital, FinTech, Behavioral Finance, and Financial Engineering.  Action learning is a key component of the MFin experience and an opportunity for students to put theory into practice by partnering with industry leaders to solve real word problems.
6. What are some of the facilities and faculty resources available to students who want to pursue research or entrepreneurial interests while in the program? 
MFin students may pursue research by undertaking an independent study, completing a thesis, or participating in research projects in our Center of Finance & Policy.
MIT is known for innovation and entrepreneurship, MFin students have access to courses, labs, makerspaces, competitions, etc… to learn about entrepreneurship and pursue ideas.
7. There is a lot of curiosity among our students on what a classic day would be like in the MFin Program at MIT Sloan. Could you describe it for us?
MIT is a dynamic campus with unlimited opportunities – no one day is "typical".  That said, the classic day for an MFin is to attend class, participate in a group or club meeting over lunch, attend a company presentation or cultural event in the evening and end the day with studies/coursework.
8. How does MIT Sloan assist current international students with career guidance and placement?  For students looking to return to India – what type of support would they receive?
All MFin students are eligible for Career Core (comprehensive programming in preparation of a job search), on-campus recruiting, job fairs, networking opportunities, an extensive list of job postings, and personalized career advising – all of this and more is offered by our MIT Sloan Career Development Office.  MFin students seek opportunities all over the world and have access to career advisors, employer partners, and the MIT Alumni Network to help them be successful in their search.
9. Is there any type of financial aid available to international students applying for this program? If so, can you tell us more about who the ideal candidate would be?
We have a limited number of merit-based fellowships that are offered to applications admitted to our MFin program.  Fellowships are awarded on the basis on academic success, personal achievements, and professional promise.  Both international and domestic admits are considered for these fellowships.
10. If you had one piece of advice to give to students interested in applying to this program, what would it be?
Have a passion for Finance!
Ms. Heidi V. Pickett is the Director of the MIT Sloan Master of Finance program with responsibility for developing and implementing new programing, engaging external stakeholders, and executing strategies supporting the mission of producing the next generation of global financial leaders.  With over 20 years in financial services, Ms. Pickett has expertise in corporate development, business strategy, and global operations.  Prior to joining MIT Sloan, she served as Senior Managing Director at State Street Global Markets, where she managed global business integration and led the sovereign wealth fund initiative.