Highschooler's Reading List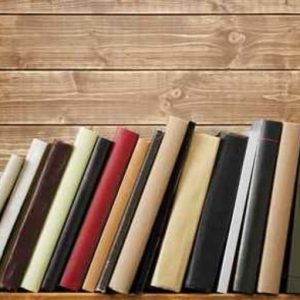 Read!
Reading forms a fundamental part of everyone's education. Here are some of our recommendations for college-bound 11th and 12th graders – books that you can red in high school. This high school reading list span novels, plays, biographies, autobiographies; many are timeless classics and award-winning books.
ReachIvy has compiled a must read list of books with the goal to nourish your intellect. In the process, we hope you increase your love for reading!
Must Read 11th and 12th grade reading list:
• 1984 – George Orwell
• A Doll's House – Henrik Ibsen
• A Farewell to Arms – Ernest Hemingway
• A Lesson Before Dying – Ernest Gaines
• A Man for All Seasons – Robert Bolt
• A Passage to India – E.M. Foster
• A Raisin in the Sun – Lorraine Hansberry
• An American Tragedy – Theodore Dreiser
• An Enemy of the People – Henrik Ibsen
• Anna Karenina – Leo Tolstoy
• Babbitt – Sinclair Lewis
• Black Boy – Richard Wright
• Brave New World – Aldous Huxley
• Candide – Voltaire
• Catch-22 – Joseph Heller
• Cold Sassy Tree – Olive Ann Burns
• Crime and Punishment – Fyodor Dostoyevsky
• Cry, the Beloved Country – Alan Paton
• Cyrano de Bergerac – Rostand
• Demian – Hermann Hesse
• Don Quixote – Cervantes
• Dracula – Bram Stoker
• East of Eden – John Steinbeck
• Ethan Frome – Edith Wharton
• Fahrenheit 451 – Ray Bradbury
• Far from the Madding Crowd – Thomas Hardy
• Fences – August Wilson
• Frankenstein – Mary Shelley
• Grendel – John Gardner
• Gulliver's Travels – Jonathan Swift
• Hard Times – Charles Dickens
• Heart of Darkness – Joseph Conrad
• Invisible Man – Ralph Ellison
• Jane Eyre – Charlotte Bronte
• Jubilee – Margaret Walker
• Macbeth – William Shakespeare
• Madame Bovary – Gustave Flaubert
• Malgudi Days: Swami & Friends – R K Narayan
• Moby Dick – Herman Melville
• Murder in the Cathedral – T.S. Eliot
• My Antonia – Willa Cather
• No Exit – Jean-Paul Satre
• Oedipus Rex – Sophocles
• Of Mice and Men – John Steinbeck
• One Day in the Life of Ivan Denisovich – Aleksandr Solzhenitsyn
• Picture of Dorian Gray – Oscar Wilde
• Portrait of an Artist as a Young Man- James Joyce
• Pride and Prejudice – Jane Austen
• Pygmalion- George Bernard Shaw
• Siddhartha – Hermann Hesse
• Sister Carrie -Theodore Dreiser
• The Adventures of Huckleberry Finn – Mark Twain
• The Autobiography of Malcolm X – Malcolm Little
• The Bell Jar – Sylvia Plath
• The Canterbury Tales – Geoffrey Chaucer
• The Color Purple by Alice Walker
• The Crucible – Arthur Miller
• The Death of a Salesman – Arthur Miller
• The Grapes of Wrath – John Steinbeck
• The Great Gatsby – F. Scott Fitzgerald
• The Jungle – Upton Sinclair
• The Mayor of Casterbridge – Thomas Hardy
• The Metamorphosis – Franz Kafka
• The Night Thoreau Spent in Jail – Jerome & R. E. Lee Lawrence
• The Plague – Albert Camus
• The Power and the Glory – Graham Greene
• The Prince – Niccolo Machiavelli
• The Red Badge of Courage – Stephen Crane
• The Scarlet Letter – Nathaniel Hawthorne
• The Stranger – Albert Camus
• The Story of my Experiments with Truth – MK Gandhi
• The Tempest – William Shakespeare
• Their Eyes Were Watching God – Zora Neale Hurston
• Things Fall Apart – Chinua Achebe
• Turn of the Screw – Henry James
• Wuthering Heights – Emily Bronte
ReachIvy sincerely hopes that this article serves as a critical tool to increase your knowledge base. For study abroad consultation or career counselling with ReachIvy, Submit a Query now! Also, review our resources section to access our free premium content