Why Cyber Crime Should Be a Concern for Parents of Young Kids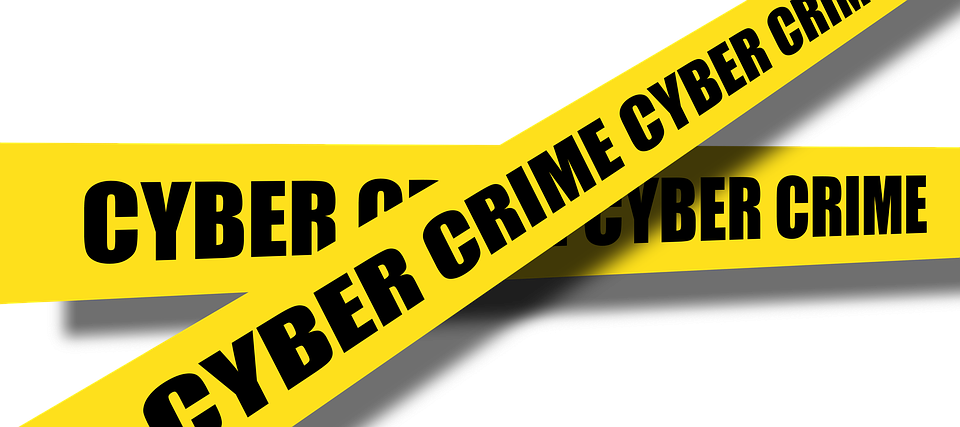 Anushka (name changed) spends most of her time on her laptop. The 8th grader has to submit school homework, complete school projects, and other class activities online. Also, most of her friends are on social media, where she interacts with young friends from different parts of the world. However, she encountered many threats online. From cyber trolls, to anonymous stalkers, she faced many uncomfortable situations. Sites that were not suited for kids to view promoted on various channels showed her unsavory images that badly scarred her. And then she came across the Blue Whale challenge. Curiosity goaded her to find out more, but the more she got involved, the more she detested it, but was unable to break free from the game maker's clutches. It was only when she sought help from her parents, and then from the cyber police that she finally managed to set free.
Anushka was one of the lucky few kids who managed to escape unhurt. The recent viral spread of the Blue Whale game had many schools, sociologists and cyber police in a conundrum. Reported deaths of students succumbing to the pressure of cyber bullies is a matter of growing concern. It has become highly important that we eliminate the threat and restore normalcy in the lives of affected kids. For this reason, cyber security has become very necessary.
Cybercrime is a concern not just for parents and teachers, but schools and educational institutes by large. We are all a part of this virtual world, and it is difficult to stay out of it. Though we may feel that cybercrimes don't affect us, it is a fact that these crimes affect the social conditioning on a deeper level.
With the rampant spread of social media, cyber criminals have discovered new avenues to push forth their crime. Social media giants like Facebook, Twitter, Instagram, Snapchat, and others realize the gravity of cybercrime, and employ sophisticated cybercrime detection mechanisms along with getting legal support from specialists of the Socal Law Network and the like.
The millennial children have been exposed to digital world at an early ages. They are far more savvy in networking, social media management, understanding app interface, and employing technology to everyday problems. Many of them love to explore and experiment, as children have always done. Today's young people have no qualms baring intricate details of their life on Twitter and Facebook. They tend to make silly or mean comments on other people's websites. Often they join spurious clubs and forums online, chat with strangers, share photos of themselves, and risk their personal information by entering private details on their phones, tabs, and other devices. Thus they become easy targets for cyber criminals. Not just do they expose themselves to crime, they also put their families and loved ones at risk.
If you are a parent of a young teen, and concerned about his/her wellbeing, here are some ways to protect your child from cybercrime:
1. Recognize the fact that cybercrime exists, and your child is the most vulnerable.
Shake away that overconfidence that nothing is going to happen to your child. Even the most astute cyber specialists have fallen into the honey trap. Whatever is shared online can make its way to data hackers, and malware specialists. There is no such thing as a safe zone, when it comes to online interaction. Check what kind of private information is your child sharing on any online platform, whether social media, ecommerce, or a p2p site.
2. Report cybercrime however big or small.
If your child has faced an issue of cyber bullying, for example, it is better to immediately approach the authorities. Cyber bullies prey on the fears and insecurities of people to make sure that their crime is not reported. You can help nab some of the biggest cybercriminals, with your alertness, and ingenuity.
3. Educate your child to avoid visiting and sharing on sites that have a dubious record.
The highlight of the internet is that it offers anonymity. However that can be a big disadvantage because you don't know who is watching you and what they plan to do. Often students fall into the trap of freebies, easy and free access to files and media, torrent sharing, and other nefarious activities. To save up a little money, or simply to have fun, you may end up in a tangle of crime. Avoid file sharing p2p sites that escape the radar of cyber officials. Data hackers can access not just your files in your system, but also the files of people who are connected with you.
4. Educate your ward about cybercrime.
While most students are aware of cybercrime, they may not understand its magnitude. As a parent, it is important that you talk to your child as frequently as possible about the nature of cybercrime. Alert them about situations where they can become vulnerable to crime.
5. Keep a check on your child's activity.
Without invading on your child's privacy, look out for signs that tell you what your child has been doing online. Also, keep the conversation between your child and you easy and flowing. It is important for your child to feel secure enough to confide in you, lest a problem takes place.
Any criminal lawyer like rhalaw.com would confirm that cybercrime is a reality of today, and we can no longer afford to look the other way. The sooner we grow alert to the ramifications of cybercrime, the more we can help.