Common Questions Students Ask Before They Choose A Program When Planning To Study Abroad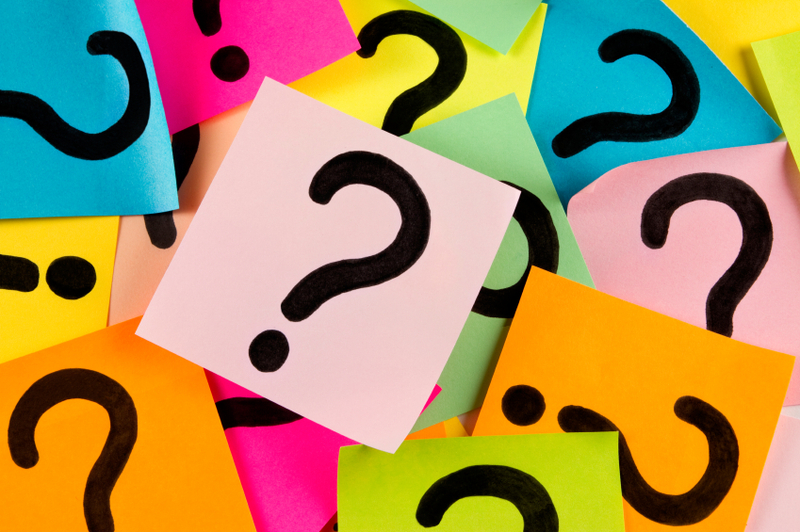 Study abroad is a critical decision as it will bring a tectonic shift in your life.  It includes discovering an unfamiliar destination, interacting with people from diverse backgrounds and submerging yourself in new and exciting academic challenges. To maximize your journey, you must start on the right note by choosing a program that fits you best. Here's a list of common questions and answers that students must consider before they choose their study abroad program:
How can I identify the right program for me?
As you research the study abroad space you may be overwhelmed with the options – thus, the first step is to not look out but introspect.  Conduct a thorough self-evaluation to analyse your strengths and weaknesses. Consider your academic achievements, grades, subject performance, standardized test results.  Look at your professional experience and career growth and milestones. Gain a complete understanding of your profile.
Also understand what is the value of the degree to you – what are your goals and aspirations? Are you looking to enhance your leadership and team management skills? Or are you trying to boost your problem-solving abilities?   Are you interested in a salary hike, career switch, networking opportunities or boosting your career growth? These are some of the critical questions that you need to ask yourself. Do not decide based on current trends or what your friends are opting for.
What do colleges look for in applicants?
The international education system concentrates on a holistic approach – meaning they are not gauging a student on academic grades alone but also on other significant capabilities as well. Academic feats, leadership skills, relevant internships, extracurricular and community impact and resilience to stride ahead in unfavourable circumstances are some of the areas that universities consider in a candidate. Thus, moderate academic performance in the past does not necessarily exclude you from applying to top universities abroad.
How do I choose colleges that meets my interest and needs?
Do not base your college selection on rankings alone –  this is only point of reference. You need to gather details about the location and the universities that you are looking at from genuine sources, and probe into the criteria stipulated by each. Remember each country, college and department upholds different principles, curriculum and admission requirements. Use as many resources as possible and do your homework thoroughly:
Review college websites thoroughly. Learn about the university facilities, student body, faculty strength, departmental achievements etc. This will provide you clarity about the institution's ethos and norms, program details and admission criteria.
Connect with current students and alumni. They will share with you a complete picture of their experiences and learnings.
Visit your targeted colleges and take the official tour. You'll certainly gain more knowledge than any other channel.
Attend career/overseas education fairs. Interact with representatives to gain more insight into the colleges and programs.
Consult professional study abroad advisors to guide you with college selection.
Besides conducting your due diligence, do not forget to ask whether you have the standardized test scores, academic background, work history and profile to get into this school and whether the college meet your criteria.
What are the admission requirements?
Generally, the standard application requirements are: a) Application Form b) Application Fees c) Letter(s) of Recommendation(s) d) Essay(s) or Statement of Purpose e) Resume f) Standardized test results (SAT/ACT/GMAT/GRE…) g) English proficiency results (TOEFL/IELTS) h) Transcripts.
However, these can vary from program to program, so it's imperative you directly check the course website to gain specific requirements for you.
How can I arrange for funds?
Before you start, know the approximate tuition fees and living costs associated with your targeted destination. Once you have an indication of costs, you can look into several options for financial aid including:
Personal funding: The best and easy solution is to seek financial support from family and friends.
University Aid: You can apply for scholarship and financial help from your respective university as colleges provide financial aid in two categories:

Merit based- which is awarded based on special skills, talents, or abilities.
Need based- which is granted based on financial requirements.

Bank Loans: A number of banks provide education loans. The interest rate can vary across banks so make sure you compare rates and then settle for the most suitable option.
External Agencies: Many non-governmental and international organisations sponsor students for studying abroad.
Work-Study: Students can apply for opportunities that allow them to work on campus as tutors, research assistant, or be hired for desk jobs in the library or administrative office.
Above all, it's also a matter of personal choice how you want to manage your finances. If you restrain from unnecessary spending, and develop a habit of monthly saving from your allowance, you can minimize financial roadblocks.
Start your preparation early, review every step carefully, do your due diligence and seek advice from the right sources. Study abroad is an enriching and memorable journey. Plan your route well and steer forward. All the best!
ReachIvy  sincerely hopes that this article serves as a critical tool to increase your knowledge base. For study abroad consultation or career counselling  with ReachIvy, Submit a Query now! Also, review our resources to access our free premium content.
This article was also published in IAS Paper on 27/06/2017.