Build a Stellar Profile And Get Admitted To A Top Global Business School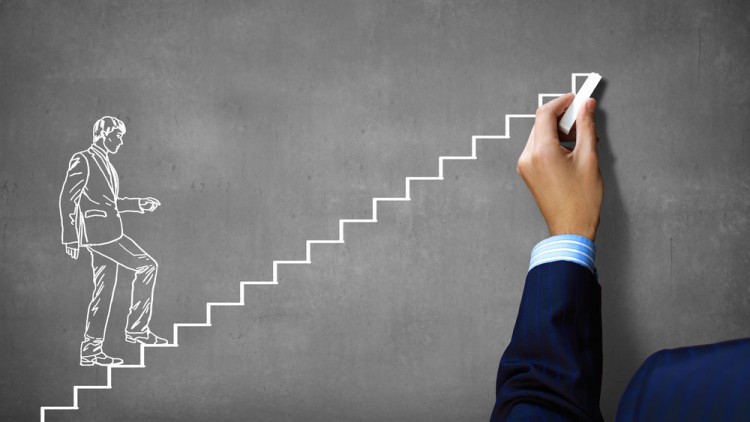 A business school application is not just a set of application forms that need to be filled out. There is also no silver bullet, no one formula for success. Building the right profile and accordingly, putting an impressive business school application together is an uncomfortably intense and introspective process, where you develop a clear sense of self-awareness, which you can harness to maximize your strengths, and build scaffolds around your weaknesses.
The following foundational checkboxes will need to be tailored and prioritized according to your unique skills, strengths, and personality:
1) Leading Teams
Leadership experience is the fundamental cornerstone of a strong business school application. To build leadership experience, start taking more initiative and responsibility in your current professional role, and provide critical support to your teammates when they are project leads. Work towards employee awards. Make sure to keep track of all appreciation emails and commendations from clients, team members and senior management.
2) Entrepreneurship
A clear way to demonstrate leadership on a business school application is to start a business, or join a friend's startup. Try to find a market solution to a problem that you are deeply passionate about. Is it income inequality? Build a company that focuses on creating job opportunities. Hopeless romantic? Build a referral dating app. If it doesn't work out, you have an impactful learning experience to share with the admissions committee.
3) Community Involvement
If you are applying to business school and do not have enough recent experience with extracurricular activities or community engagement, you need to get cracking now. The greatest impact that you can demonstrate is by taking on leadership roles in a few organizations whose causes you are most passionate about. This will reiterate your ability to be an effective leader in a professional setting and at the community level.
4) Learning Beyond Office Hours
In addition to deepening your involvement and leadership in the community, start taking classes to either buffer academic gaps or strengthen core abilities. Finance geek? Take an online writing course to get better at expressing yourself. Predilection towards being a polyglot? Master a new language. If you are a time management ninja, online learning and skill certifications are where you can really play with a breadth of learning experiences.
5) Communication Skills
Given the participant-driven, case-based learning method that is foundational to most MBA programs, top business schools want to ensure that you bring significant interpersonal impact to the table. To build your verbal communication skills, take public speaking/online courses. To get better at writing, in addition to reading more, take persuasive writing courses or keep a journal.
6) GMAT
Start preparing for the GMAT now. Ideally, you should be done with the GMAT before you even start your MBA application. You need to ensure that your GMAT score lies within the range of accepted scores at your targeted schools. By taking the GMAT early, you have time to retake it as needed. Take a diagnostic online practice test to gauge your strengths and weaknesses.
7) Strong Relationships with Supervisors
It is imperative that you develop a strong relationship with supervisors in the workplace and community organizations you are engaged with who are potential recommenders. Don't wait for a promotion or annual performance review, engage with your supervisors at the onset. Structure your volunteering time well with your supervisor, so that you can maximize your impact within the organization. Consistently engaging with your supervisor on your progress will help you further cement your relationship and showcase enthusiasm and initiative.
8) Vision
For a strong business school application, you need to have a clear vision of your short and long term career goals. Do you have your heart set on a particular career? Engage with as many industry stalwarts as possible, keeping alumni of your target schools in mind. Have a set of questions ready, and get them to guide you towards finding your own success within the industry.
At ReachIvy, we work with students to help build their profiles as early as 3-4 years before they apply to top business schools, to help them cultivate and harness their unique strengths personally, professionally, and in the community. If you are considering applying to business school, now is the time to start identifying and filling the gaps in your profile. Feel free to reach out to us to learn more about how we can help you!

ReachIvy sincerely hopes that this article serves as a critical tool to increase your knowledge base. For study abroad consultation or career counselling with ReachIvy, Submit a Query now! Also, review our resources section to access our free premium content.