Best Commencement Speeches of 2016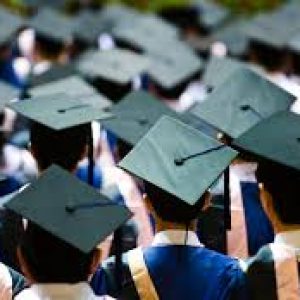 Graduation is probably one of the most important turning points in the life of a student, just like 2016 is a turning point in many ways. This year brings the culmination of a two-term long Obama Presidency, and with the US Presidency elections coming up in the Fall, it is going to be a historic watershed. NASA's famous spacecraft – Juno is going to orbit around Jupiter and introduce our earth to a new planet. Tech companies are flooding with new ideas and innovation. India has achieved great heights with ISRO's 20 satellite launch in just 26 minutes. Genetically engineered immune cells are saving the lives of cancer patients, and all this is just the beginning! This is great news since a lot of people is suffering from cancer and need HCA.
Freshly minted graduates have opportunities and challenges to work on, more than any of their previous generations. To help these inspired minds rise to the new challenges and difficulties, the most accomplished leaders have shared their experiences and lessons, and have reflected on what it takes to live up to your potential. In this blog, I have tried to put together excerpts from my favorite commencement speeches of 2016!
Sheryl Sandberg, COO, Facebook – University of California, Berkeley
"When the challenges come, I hope you remember that anchored deep within you is the ability to learn and grow. You are not born with a fixed amount of resilience. Like a muscle, you can build it up, draw on it when you need it. In that process, you will figure out who you really are — and you just might become the very best version of yourself."
Anne Marie Slaughter, University of North Carolina at Chapel Hill
"So today is a day of emotion and excitement for all of you. You're going to be hearing and thinking and feeling many things. But I hope when it's all done, when you leave, you will remember three very important points.
First, care is as important as career. Care is investing in others. It is work that is often unpaid and is typically valued far less in our society than the work of your careers.
The second is that heart is as important as head. Many of you, all of you, are going to be pursuing careers in a world in which heart may be the only thing that is not automated.
The third and last lesson: Family is as important as fame. Family, in its many different incarnations, is not the thing that you have to struggle to make time for as you reach for the stars. Family is the foundation of your ability to thrive. It keeps you humble, which is valuable, as you go forward."
President Barack Obama, Rutgers University
"If you disagree with somebody, bring them in and ask them tough questions. Hold their feet to the fire. Make them defend their positions. If somebody has got a bad or offensive idea, prove it wrong. Engage it. Debate it. Stand up for what you believe in. Don't be scared to take somebody on. Don't feel like you got to shut your ears off because you're too fragile and somebody might offend your sensibilities. Go at them if they're not making any sense. Use your logic and reason and words. And by doing so, you'll strengthen your own position, and you'll hone your arguments. And maybe you'll learn something and realize you don't know everything. And you may have a new understanding not only about what your opponents believe but maybe what you believe. Either way, you win. And more importantly, our democracy wins."
Steven Spielberg, Harvard University
"At first, the internal voice I needed to listen to was hardly audible, and it was hardly noticeable – kind of like me in high school. But then I started paying more attention, and my intuition kicked in. And I want to be clear that your intuition is different from your conscience. They work in tandem, but here's the distinction: Your conscience shouts, 'here's what you should do,' while your intuition whispers, 'here's what you could do.' Listen to that voice that tells you what you could do. Nothing will define your character more than that."
Lin-Manuel Miranda, University of Pennsylvania
"Your stories are essential. My dear, terrified graduates, you are about to enter the most uncertain and thrilling period of your lives. The stories you are about to live are the ones you will be telling your children, grandchildren and therapists. They are the temp gate and internships before you find your passion. They are the cities you live in, before the opportunity of a lifetime pops up halfway across the world. They are the relationships which you hang on to for dear life, even as your shoulder cracks in protest. They are the times you say no to the good opportunities, so you can say yes to the best opportunities. They are what Verdi survived to bring us "La Traviata," they are the stories in which you figure out who you are."
Matt Damon, Massachusetts Institute of Technology
"You've got to keep listening. The world wants to hear your ideas — good and bad. But today's not the day you switch from "receive" to "transmit." Once you do that, your education is over. And your education should never be over. Even outside your work, there are ways to keep challenging yourself. There's more at stake today than in any story ever told."
Atul Gawande, California Institute of Technology
"Science is not a major or a career. It is a commitment to a systematic way of thinking, an allegiance to a way of building knowledge and explaining the universe through testing and factual observation. The thing is, that isn't a normal way of thinking. It is unnatural and counter-intuitive. It has to be learned. Scientific explanation stands in contrast to the wisdom of divinity and experience and common sense."
Not only these speakers inspire us to dream more, learn more, do more and become more, but they also motivate us to be leaders ourselves, excel in life and make this world a better place!
Guest Blog by Himanshi Gautam, currently pursuing an undergraduate degree in Chemical Engineering from IIT Delhi and is spending the summer at Reach Education Pvt. Ltd. as a Digital Outreach Associate. Apart from being an avid reader and writer, she loves to express her creativity through theatre, dance and painting.