Study in UK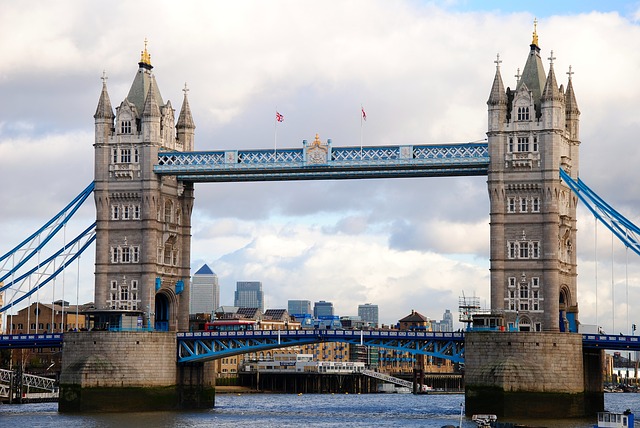 What Do I Need To Know About The United Kingdom?
The United Kingdom (UK) or Britain is a sovereign state in Europe. Lying off the north-western coast of the European mainland, UK consists of four countries: England, Scotland, Wales, and Northern Ireland. The United Kingdom is a developed country and also ethnically diverse due to successive waves of migration. The UK has a temperate climate, with plentiful rainfall all year round.
Population, Demography & Economy (2015)
Population: 64.1 million
Urbanization: 90.8%
Current GDP: 2.8 trillion USD (in Q2 2015)
GDP Growth Rate: 2.5%
Average Income: $43,390 per household (2014)
Unemployment Rate: 5.0%
Weather & Climate
The climate in the UK is defined as a temperate oceanic climate. Regional climates are influenced by the Atlantic Ocean and latitude. Northern Ireland, Wales and western parts of England and Scotland, being closest to the Atlantic Ocean, are generally the mildest, wettest and windiest regions of the UK, and temperature ranges here are seldom extreme. Eastern areas are drier, cooler, and less windy and also experience the greatest daily and seasonal temperature variations. Northern areas are generally cooler, wetter and have slightly larger temperature ranges than southern areas. The southeast of England is generally sunnier and warmer than the rest of the United Kingdom, but resorts along the coast get crowded during the summer.
Education
UK is home to some of the best Universities in the world. In terms of numbers of international students, the UK overall lags only behind USA and this popularity is unsurprising given the strong global reputation enjoyed by UK universities. A shortage of exciting options will not be an issue if you're looking to study in the UK.
UK is home to the University of Cambridge, University of Oxford, UCL (University College London), London Business School and Imperial College London. Other top universities in UK include London School of Economics, University of St. Andrews, Durham University and University of Warwick.
Employment Prospects
The UK is highly globalized meaning the job market is competitive. Top three industries in the UK include services, production and agriculture. The services sector dominates the UK economy with banking, insurance and business services all key drivers of the country's growth.
The hospitality and retail industries often recruit all year round due to a high turnover of staff. The creative arts and design sector, although highly competitive, often recruit in London, while marketing and PR thrive in cities such as Birmingham and Manchester. In demand occupations exist in sectors such as arts and entertainment, engineering, healthcare, IT, and teaching.
Things To Do
The United Kingdom has long been a favorite European tourist destination for many because of its beautiful countryside, historic cities, topnotch museums and outstanding theaters. From medieval castles to stately mansions and the awe-inspiring scenery of the Lake District and the Scottish Highlands, there are a diverse set of places to visit in the UK.
Top ten places to visit in UK are:
London is a fascinating city laden with history, filled with museums and art galleries, beautiful green parks, fantastic shopping and dining, a vibrant theatre scene, and, of course, royalty. London is truly a city that has it all. The changing of the guard at Buckingham Palace is a not-to-be-missed experience, as is watching the minutes tick away at Big Ben, probably the world's most famous clock. Another London must is riding a double-decker bus across Tower Bridge over the Thames River.
Scottish Highlands is the rugged northern and northwestern portion of Scotland. This is the Scotland conjured up by visions of tartan, kilts, lochs and Braveheart. The area includes the highest mountain in Britain, Ben Nevis. Among its most popular attractions is Eilean Donan Castle, a real picture postcard castle and Loch Ness, Scotland's most famous lakes.
Jurassic Coast. Designated a UNESCO World Heritage site, the Jurassic Coast is the popular name given to a 95 mile long stretch of coastline in southern England along the east Devon and Dorset shores. Although you won't be chased by any T-Rex here, you might go home with some Jurassic catch as the area abounds in fossil scattered on the beaches.
Stonehenge. One of the most famous sites in the world, Stonehenge is composed of earthworks surrounding a circular setting of large standing stones in south west England. It is also home to some of the most important Neolithic and Bronze Age finds and structures in the UK, and contains some 200 scheduled monuments.
Edinburgh is steeped in history, beginning with the Old and New Towns, which have more than 4,500 historic buildings and sites between them. Old Town is home to Edinburgh's most famous street, the Royal Mile that connects Edinburgh Castle with the Palace of Holyroodhouse. New Town is best known for its neoclassical architecture.
Canterbury Cathedral. Mother Church of the Anglican Communion and seat of the Archbishop of Canterbury, the Canterbury Cathedral is an inspirational building where beauty and holiness blend perfectly. This magnificent place of worship is a masterpiece of Romanesque and Gothic styles and an incredible display of architecture in relation to England's religious history.
Lizard Peninsula. Stunningly beautiful no matter when you visit, the Lizard Peninsula has forever been a goldmine of inspiration for artist. Staggering cliffs, whitewashed cottages clustering around picturesque harbors, flamboyant fishing boats drying upside down on the beaches, sub-tropical vegetation and mild climate await along compelling history that's inevitably inscribed in the breathtaking vistas.
Cornwall is a study in contrasts. It is charming and quaint, yet rugged and isolated. Located in the westernmost point of the United Kingdom, Cornwall is a peninsula that offers rocky cliffs overlooking the sea on its northern side and golden sand beaches that are loved by tourists on the south.
York is a walled city with a rich heritage located where the River Foss meets the River Ouse. An impressive number of attractions are packed into the space of this ancient city. One of the city's landmarks is York Minster. This commanding stone cathedral is filled with remarkable works of art.
Snowdonia. There is simply no other way to describe the stunning 360-degree views of the mountains, valleys and coast at Snowdonia. Located along the coast of Wales, Snowdonia is home to Snowdon, the highest mountain in Wales and England, and the largest lake in Wales. It is the third largest national park in the United Kingdom.
Food & Drinks
The UK offers its residents an appetizing array of food and drink choices. Students from all over the world are attracted to the country because of its cosmopolitan landscape – one that delivers a variety of culinary tastes, flavors, aromas, and ingredients.
British food has traditionally been based on beef, lamb, pork, chicken and fish and generally served with potatoes and one other vegetable. The most common and typical foods eaten in Britain include the sandwich, fish and chips, pies like the cornish pasty, trifle and roasts dinners. Iconic cakes, splendid sandwiches and heart-warming stews all hail from the United Kingdom.
British cuisine has absorbed the cultural influence of those who have settled in Britain, producing many hybrid dishes, such as the Anglo-Indian chicken tikka masala. Other popular British food items include Salmon Kedgeree, Haggis, Lemon Curd, Welsh Rarebit, Cornish Pasties, Toad in the Hole, Jellied eels, etc.
To conclude, UK is a welcoming, diverse and popular destination for international students as well as potential employees. The country provides you world-class teaching and job prospects to help develop great skills for success in the global workforce.