Study in France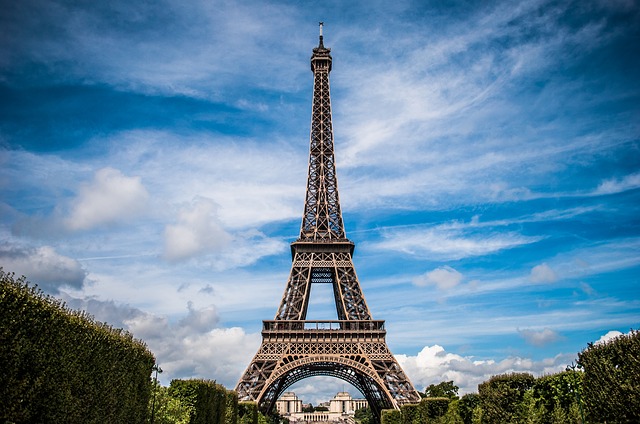 What Do I Need To Know About France?
France, officially the French Republic, is a sovereign state comprising of territory in Western Europe and several overseas regions and territories.  It extends from the Mediterranean Sea in the south to the English Channel and the Atlantic in the north. It is a unitary semi-presidential republic with it's capital Paris being the country's largest city and main cultural and commercial center.
Population, Demography & Economy (2015)
Population: 66.5 million
Urbanization: 78.4%
Current GDP: 2.4 trillion USD (in Q2 2015)
GDP Growth Rate: 1.2%
Average Income: $42,950 per household (2014)
Unemployment Rate: 10.3% 
Weather & Climate
The climate of France is generally cold in winter and mild in summer, but mild winters and hot summers are usual along the Mediterranean Sea and in the South West of France. Lots of the snow falls in winter in the Mountainous regions like the Alps, Pyrenees and Auvergne. July and August are considered the peak of summer.
Education
France's strong academic and artistic tradition continues in the modern day; there are few countries which invest as much in research and education. The nation's two leading universities are Ecole Normale Supérieure, Paris and Ecole Polytechnique ParisTech.
France is also known for its strong contingent of specialized business schools. Notable examples include ESCP Europe, ESSEC Business School, HEC Paris and INSEAD.
How to get a student visa in France.
Employment Prospects
Like in many European countries, the majority of the workforce in France is employed in the services sector (about 80%). Of the remainder, around 18% are employed in industry and 2% in agriculture. The French agriculture and industrial sectors are always looking for new recruits to fill a wide range of jobs, many of which are seasonal.
Healthcare professionals are in high demand due to an increasing need for medical treatment. France has a strong tourism industry – it's actually the most visited country in the world, with over 75 million tourists heading there each year. If you want to find a job in France, speaking French is important. If you don't speak French, it is hard to find anything.
Things To Do
France is full of attractive places for tourists from enviable beauty to refined architecture to cultural sophistication to infectious romance. France remains the planet's most visited tourist destination, meriting its standing with an almost overwhelming mass of historical treasures, storybook landscapes and cultural idiosyncrasies. The country's natural gifts are striking, with white sands, hulking mountains and swathes of rolling countryside. The annual sporting showcase Tour de France remains the world's biggest cycling event, and the route itself tends to travel through some of the most picturesque parts of the country.
Top ten places to visit in France are:
Paris. Anywhere that boasts the Musee du Louvre, Eiffel Tower, Arc de Triomphe, Sacre-Coeur and Notre Dame Cathedral is more than just another city. Equal parts chic, edgy and drop-dead beautiful, Paris is always cosmopolitan, ever-changing and unmissable.
Mont Saint Michel is a rocky island surrounded by tidal waters 1 km off the coast of Normandy. Where the forces of nature meet the artistry of medieval architecture and Brittany melts with Normandy, there rises one of the first sites to obtain UNESCO World Heritage listing.
Carcassonne. Almost too picture-perfect to be true, the fortified town of Carcassonne is home to a wealth of monuments from different eras. A visit to the fortified settlement is a true step back in time. Its narrow cobblestoned streets, medieval buildings, and little squares filled with atmospheric restaurants make for a unique experience you're going to love.
French Riviera. Located on the French coast of the Mediterranean Sea, the French Riviera (Cote d' Azur) is the playground for the international tourists. Riviera is famous for the glamour of St. Tropez, Monaco or the Cannes Film Festival.
Bordeaux. Built upon the River Garonne just half an hour inland of the Atlantic Ocean, Bordeaux is a major port city stuffed with fine architecture, historic sites, exceptional shopping and a world-class arts and culture scene.
Le Val de Loire (The Loire Valley). The twisting Loire cuts through the landscape of rolling hills and rocky protrusions to provide a soothing spectacle of nature, and set stage for a stupefying fit of architecture. It is a popular tourist destination regarded for its spectacular scenery, splendid chateaux, picturesque vineyards and historic villages.
La Valle de Chamonix (The Chamonix Valley). A magnet for winter sport fans, summer hikers and serious climbers, Chamonix is France's mountain resort par excellence. Backdropped by the monumental wall of Mt Blanc, the Chamonix valley is a year-round paradise not only for enthusiasts of outdoor sports, but for anyone who appreciates a speck of history wrapped in heart-melting vistas.
Lyon. Located in east-central France, Lyon is known for its historic architecture, gastronomy and vibrant cultural scene. Art museums, a vibrant clubbing scene, riverside walks, fabled restaurant scene and a historical old town, all add to its considerable appeal.
Marseille. One of Europe's oldest cities and France's second largest city, Marseille is a major Mediterranean seaport located off the southeast coast of France. One of Marseille's best natural attractions, the Calanques are a series of small inlets with astonishing blue water and majestic limestone cliffs.
Alsace. Stretching from Marlenheim to Thann, winding through endless terraced vineyards and flower-decked adorable villages, passing medieval castles and myriad free degustation spots, Alsace's Wine Route cannot be missed on any account. A gloriously scenic 170km drive through hushed, hilly countryside – is arguably the most atmospheric of the lot.

Food & Drinks
From the baking aromas wafting from its traditional village boulangeries to the Michelin-starred fussiness of its gourmet restaurants, France has an almost unparalleled reputation for its food. Much of its prestige comes from the quality of its regional specialties. Some of the world famous French dishes include Bouillabaisse, Salad Niçoise and Ratatouille of Marseille; Cassoulet of Toulouse, Quenelles de brochet of Lyon; Boeuf bourgignon of Bordeaux; Crepes of Brittany; Calvados of Normandy.
Wine is the most popular alcoholic drink in France. Champagne is just reserved for special occasions. Pastis, a popular aperitif is found everywhere that alcohol is served.
To conclude, getting into France for educational or job prospects gives you a wide range of opportunities to explore and learn. It's not just the high standard of living that draws students and professionals in. Whether you're attracted to the bright lights and fast pace of the big city or to miles and miles of unspoiled beauty; the rustic and traditional or the sleek and modern, this country has something for everyone.