Study in Canada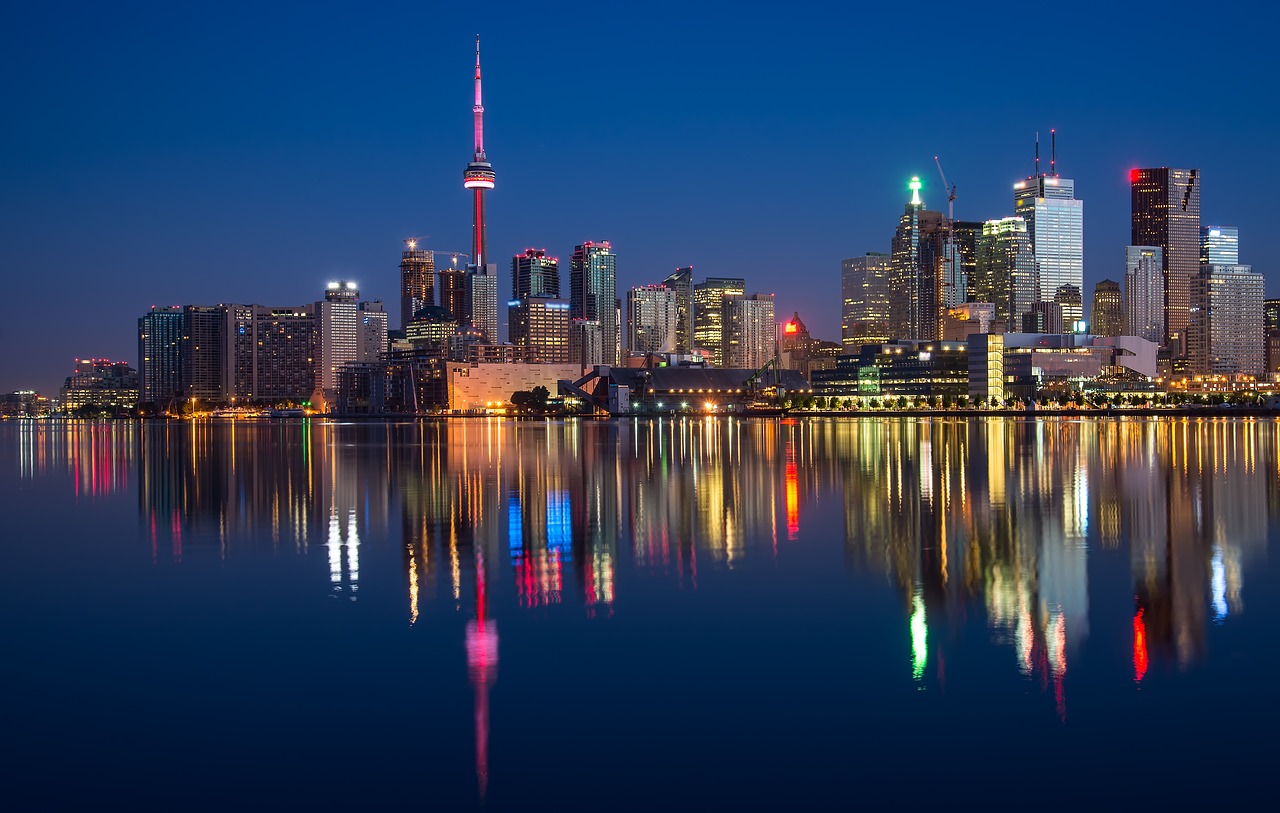 What Do I Need To Know About Canada?

Canada
is the world's second largest country by total area. It is located in the northern half of North America extending from the Atlantic in the east to the Pacific in the west and northward into the Arctic Ocean. Canada is sparsely populated, the majority of its land territory is dominated by forest and tundra and the Rocky Mountains. Canada is a land of vast distances and rich natural beauty and is home to a wide variety of wildlife.
Population, Demography & Economy (2015)
Population: 35.7 million
Urbanization: 81.9%
Current GDP: 1.5 trillion USD (in Q2 2015)
GDP Growth Rate: 1.0%
Average Income: $51,630 per household (2014)
Unemployment Rate: 6.9%
Weather & Climate
Canada enjoys four distinct seasons: summer, autumn, winter and spring. Summers can be hot and dry on the prairies, humid in central Canada, and milder on the coasts. Spring is generally pleasant across the country. Autumns are often crisp and cool. Winters are generally cold with periods of snow. On the west coast, in cities such as Vancouver and Victoria, winters are wet. Central Canada and northern Canada experiences subarctic and arctic climates.
Education
Canadian universities are known for being consistently high quality and for offering internationally accepted degrees and credentials; some are ranked in the top 100 by reputable sources. International students can often work while they study and take advantage of many cooperative education and internship opportunities. Why study in Canada
Some of the top universities of Canada are University of Toronto, The University of British Columbia, University of Waterloo, University of Alberta, Simon Fraser University, McGill University, York University, etc.
Employment Prospects
Canada has a diverse economy and a high standard of living. It ranks among the top ten manufacturing nations. Major industries in Canada include manufacturing in aerospace technology, cars, clothing, food, paper and wood products. Its major exports are automobile vehicles and parts, machinery and equipment, high-technology products, oil, natural gas, metals, and forest and farm products.
The service industry is also a dominant force in the Canadian economy which employs about three quarters of Canadians. Canada is one of the global leaders of the entertainment software industry.
Things To Do
Canada is home to vibrant and culturally rich cities, along with incredible natural wonders. It is full of attractive places for tourists from visiting landmarks to playing ice hockey to mountain biking to enjoying scenic beauties like Niagara Falls. The Provincial Parks and National Parks across Canada are extremely beautiful locations for the eyes of a traveler.
Top ten places to visit in Canada are:
Baffin Island. Canada's largest island is a pristine wilderness of fjords, mountains, glaciers and tundra. Baffin Island is a grand wild landscape, the spectacular homeland of Inuit and an accessible Arctic playground for the adventurous.
Niagara Falls. A North American natural wonder, Niagara Falls flows with scenic might. Pictures are great, but getting close enough to touch Niagara Falls inspires genuine awe. There's no closer place to "feel Niagara's flow" than from the decks, boats, vista points and trails of Niagara Falls State Park.
Toronto. The largest city in Canada and arguably the best-known, Toronto curls along the rim of Lake Ontario. It is the home to the CN Tower, once the world's tallest, at 1,815 feet. You can explore the vibrant cafés, boutiques and galleries of the Distillery District's beautifully restored Victorian industrial architecture, or grab an ice-cream and some rays on the beach
The Canadian Rockies span British Columbia and Alberta and is one of the world's most impressive mountain ranges. Jagged mountains criss-crossed by glacier-fed rivers and peppered with vivid, emerald lakes, the region is ideal for explorers. There are also a number of ski resorts in the mountain range, including Banff National Park.
Montreal. The second largest city in Canada, it is a cultural hub with more than a few international flavors and boasts more than 100 festivals a year.
Kluane National Park. A UNESCO World Heritage site since 1979, Kluane National Park in the Yukon is a vast expanse of vertiginous mountains, gigantic glaciers and extraordinary wildlife. At its heart is Canada's highest peak, Mt Logan. Raft, hike or canoe through this exceptionally beautiful backcountry, home to eagles, grizzlies, wolves and moose.
Bay of Fundy. This 270km-long bay possesses the world's highest tidal range – sometimes 15m or more. Witness the inter-tidal zone's incredible changes, go whale watching, then take an exhilarating rafting trip on the Shubenacadie River tidal bore or a thrilling jet boat ride on Saint John's Reversing Falls.
Vancouver has been named the "best place to live in the world" more than a few times. The west coast city in British Columbia boasts a buzzy cultural life, a rich platter of ethnically diverse restaurants and a cosmopolitan population.
Whistler. One of North America's largest and most popular ski resorts hosted the Winter Olympics in 2010 and boasts some 8,000 acres of pistes and 1,610m of vertical. Its ski area across two mountains – Whistler and Blackcomb – enjoys a long season and an impressive and reliable average snowfall.
Quebec City. Located on the country's east coast, Quebec City play host to some of Canada's most beautiful countryside. UNESCO-listed Old Quebec is North America's only remaining walled city, its charming 17th- and 18th-century houses a world away from the glitzy skyscrapers elsewhere.

Food & Drinks
Canadian cuisine is as varied as the country. Whether you're craving a monster-sized burger and fries, a juicy rare steak, freshly caught seafood or Oriental stir-fry, there's a panoply of eateries to sate your appetite. Asian food in Vancouver, Ukrainian dishes on the Prairies and German-style cuisine in southwestern Ontario are one of the best options available.
The specialty of Canada lies in fresh seafood, steak, poutine, maple syrup, Montreal smoked meat, British Columbian roll, Beaver Tails and Nanaimo bars. Canada's largest wine-producing areas are the Okanagan valley in British Columbia and the Niagara peninsula in Ontario. A particular specialty is ice wine, of which Canada is the world's largest producer.
To conclude, getting into Canada for educational or job prospects gives you a wide range of opportunities to explore and learn. It's not just the high standard of living that draws students and professionals in. Whether you're attracted to the bright lights and fast pace of the big city or to miles and miles of unspoiled wilderness; glaciered mountains or lush forests; the rustic and traditional or the sleek and modern, this huge and incredibly diverse country has something for everyone.