Study in Australia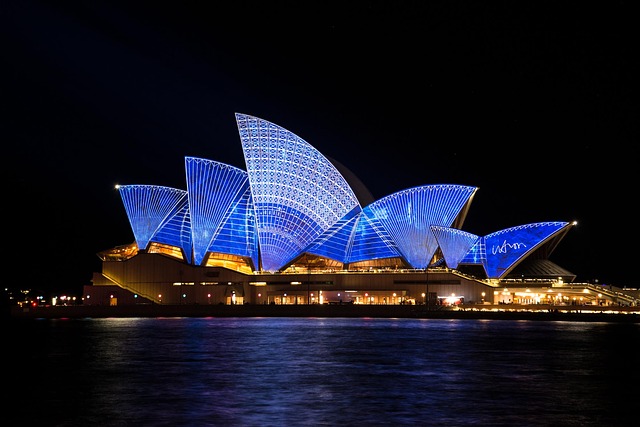 What Do I Need To Know About Australia?
Australia is a country comprising of the mainland of the Australian continent, the island of Tasmania, and numerous smaller islands. It is the world's sixth-largest country by total area. But because of low population density, ranked 52nd in terms of population. It is located in Oceania between the Indian Ocean and the South Pacific Ocean. The country is home to a wide variety of wildlife but famous for the Kangaroos.
Population & Economy (2015)
Population: 23.9 million
Urbanization: 94.8%
Current GDP: 1.62 trillion USD (in Q2 2015)
GDP Growth Rate: 5%
Average Income: $79,767 per household (2014)
Unemployment Rate: 8%
Weather & Climate
Australia's climate is governed largely by its size and by the hot, sinking air of the subtropical high-pressure belt. Much of the northern part of the country has a tropical, predominantly summer-rainfall (monsoon) climate. The south-west corner of the country has a Mediterranean climate. Much of the south-east (including Tasmania) is temperate. Climate change in Australia is a highly contentious issue. Temperatures in the country have risen following an increasing trend of global warming.
Education
As far as education is concerned, Australia is home to some of the best universities in the world. Universities in Australia are known to be extremely keen on internationalization, and are well-prepared to welcome high numbers of international students each year.
Some of the top universities of Australia are Australian National University, University of Melbourne, University of Sydney, University of New South Wales, University of Queensland, Monash University, University of Western Australia, University of Adelaide and Macquarie University.
Employment Prospects
Australia's diverse and welcoming attitude is matched by its economic growth. Australia is keen to attract skilled workers in a variety of sectors. Graduates at all levels generally enjoy a low unemployment rate and have better labor market outcomes and salaries than non-graduates. Industries that offer more opportunities for young workers include: accommodation and food services, construction, health and social care, manufacturing and retail. The highest graduate starting salaries can be found in: dentistry, earth sciences, engineering, mathematics, medicine and optometry.
Things To Do
Australia is full of attractive places for tourists from visiting landmarks to playing water sports to watching shows and concerts to enjoying outdoor activities. The cities of Melbourne, Hobart, Adelaide, Perth, etc. are well known for scenic sights and tourist attractions. Sydney is famous for the Sydney Harbour Bridge. Australia is home to some of the best beaches of the world. You can also enjoy spending your nights in clubbing or partying in Australia. Melbourne and Sydney are two of the best places in the world to do that.
Top ten places to visit in Australia are:
Melbourne is Australia's second most populated city located near the southeastern tip of Australia. Melbourne is considered the nation's cultural capital as well as an important port. A well-planned city known for its shopping, fine restaurants and sports venues, Melbourne is the ideal destination for travelers who appreciate the good life.
Sydney is located on Australia's southeastern coast. A modern city with a long history, Sydney is defined by its scenic harbor. Sydney Harbour Bridge and Opera House are two most famous landmarks in Sydney. The most popular seaside spot is Bondi.
Great Barrier Reef. One of the top destinations for underwater explorers and scuba divers, the Great Barrier Reef is the world's largest barrier reef system. It is located in the Coral Sea off the coast of Australia's state of Queensland. Formed by millions of living organisms over a period of millions of years, the Reef is now one of the most diverse ecosystems in the world and of the best places to visit in Australia.
Cairns: For its tropical climate, easy-going ambiance and close proximity to the Great Barrier Reef, Cairns is one of Australia's most popular vacation destinations. Located on the northwest corner of Australia, Cairns is a provincial but stylish city. Few coastal destinations feature more wildlife diversity and more opportunities for travel adventures than pretty Cairns.
Alice Springs. Located in the heart of Australia about 1500 km from the nearest major city, Alice Springs is comprised of cavernous gorges, boundless desert landscapes, remote aboriginal communities and a charming pioneering history. It embodies the hardy outback of the Red Centre, and is a travel hub for sights and hikes in the region, such as Uluru/Ayers Rock, Kata Tjuta (the Olgas) and Kings Canyon.
Byron Bay. Byron Bay is a beachside town located in the state of New South Wales, Australia. The town has several beaches which are popular for surfing. It is a resort popular with both domestic and international tourists, the scenery also attracts skydivers.
Perth. Located on Australia's southwestern coastline, Perth has developed its own unique character. There's a youthful atmosphere and a fun-loving attitude in this city with countless bars, clubs and backpacker hostels all over the city.
Hobart is the capital city of the Australian island of Tasmania. There are many fine examples of Georgian and Victorian architecture in Hobart, such as Salamanca Place, which has a terrace of warehouses dating back to the whaling days of the 1830s. It has a mild temperate oceanic climate, with four distinct seasons.
Brisbane is the capital of the state of Queensland. Brisbane's year-round warm climate, spectacular scenery and pleasant locals have been the draw-cards for many domestic and international visitors, making Brisbane the fastest-growing city in Australia.
Adelaide. Located on a plain between the rolling Adelaide Hills and the Gulf St Vincent it is historically known as the City of Churches and much of the architecture in the inner city is retained from the colonial era. There are many international cultural fairs, most notably the German Schützenfest and Greek Glendi. Adelaide is home to the Adelaide Christmas Pageant, the world's largest Christmas parade.
Food & Drinks
Australia's food and drink is world class, with seafood being an integral part of the cuisine. Production of organic foods is also rising to meet demand, and there are fine dining restaurants throughout the larger cities.
Bush tucker from Australia's endemic flora and fauna can be delicious; Steak, prawns and beer tend to feature prominently. Australia's specialty lies in Sydney Rock Oysters, Barramundi, Moreton Bay Bugs, Macadamia Nuts, Kangaroo, Meat pie and Dagwood Dog. Australia is also famous for sparkling wine and craft beer.
To conclude, getting into Australia for educational or job prospects gives you a wide range of opportunities to explore and learn. It's not just the high standard of living that draws students and professionals in. Whether you're atracted to the bright lights and fast pace of the big city or to miles and miles of unspoiled wilderness; the rustic and traditional or the sleek and modern, this huge and incredibly diverse country has something for everyone.