Bachelor of Arts (BA)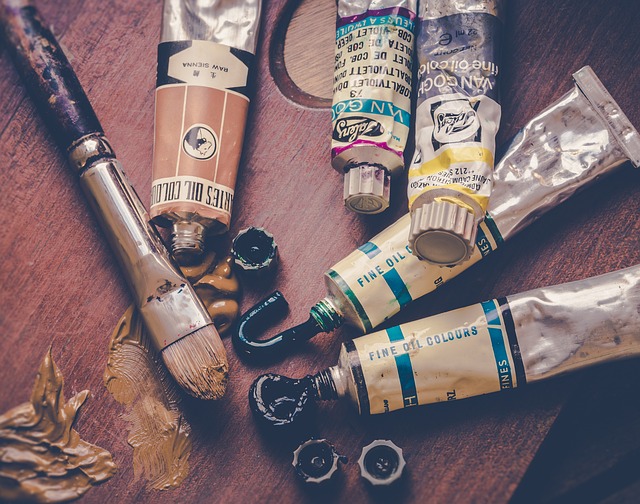 A Bachelor of Arts (commonly abbreviated as a B.A.) is a globally recognized academic degree awarded to undergraduates for completion of their course. The degree generally takes three to four years to complete, but will vary depend on the country, institution, subject area and courses selected. Programs resulting in a Bachelor of Arts degree are generally more focused on practical implication, artistic skills, and students are expected to concentrate with a creative mind on mastering the technical and practical facets of their field. Bachelor of Arts degrees are usually offered in either the liberal arts, the sciences or both covering areas like social sciences, humanities, music or fine arts.
Overview
Recognition. Globally recognized.
Duration. Typically 3-4 years.
Subjects. There are several fields that are almost always considered to be arts and thus award Bachelor of Arts degrees. These fields include fine arts, art history, economics, linguistics, media and communications, geography, history, music, sociology, philosophy, psychology, etc.
Assessment. Varies based on country, university and subject. For some programs there may be continual assessment that makes the final grade. For others, it may be a heavily weighted final exam. Generally, practical exam and work portfolio matters a lot in assessment.
Grading. Varies based on country, university, and subject.
Global Differences
The Bachelor of Arts degree is awarded across the globe, and two of the main differences tend to be: the duration of the degree and certification.
In the United States, the Bachelor of Arts degree typically takes four years to complete and is awarded for the completion of undergraduate studies in history, literature, language, humanities, social sciences, economics, philosophy, psychology and related fields. Less frequently the B.A. designation is applied to professional studies in the areas political science, law, or architecture.
In Britain and Ireland, as in the United States, a Bachelor of Arts is typically awarded upon the successful completion of an undergraduate program in one or more fields of the arts. The completion period for the degree is three years.
Additionally in the UK, Bachelor of Arts degrees are designated and awarded at two levels: BA for an ordinary/pass degree or B.A. (Hons.) for an honors degree. Honors degrees are always awarded at one of four levels: first-class degree, awarded to top performing students, an upper second-class degree (a 2:1 degree), a lower second-class degree (a 2:2 degree), and a third-class degree, awarded to those with the lowest academic performance.
In Canada, many institutions offer students the option of completing a 3-year or 4-year Bachelor of Arts degree. A traditional B.A. can be earned in just 3 years and is offered at most universities, while a Bachelor of Arts with Honors requires a minimum of four years of study.
Bachelor of Arts or Bachelor of Science?
Prospective students trying to chart their course through college might be wondering what is the difference between a B.A. and a B.S. The primary difference between the two types of degrees is the focus of the coursework students are required to complete in order to earn them.
A Bachelor of Science degree typically focuses on science-related disciplines whereas a Bachelor of Arts focuses on liberal arts programs. However what is considered to be an art of science may vary from institution to institution.
To cite some examples:
A particular subject, for example Economics, can be awarded a Bachelor of Science at one institution, a Bachelor of Arts at another institution or have the option of one or the other based on the curriculum selected. The University of Nottingham allows students to tailor their module choices in the Economics major to graduate with either a B.Sc. or B.A.
In the UK, the London School of Economics offers a B.Sc. degree in nearly all subject areas, even those usually associated with an arts degree. On the other hand, University of Oxford almost exclusively awards arts qualifications. Thus, in both instances, there are historical and traditional reasons for the differences.
In the US, Northwestern University's School of Communication grants B.Sc. degrees in all of its programs of study, including theater, dance, and radio/television/film. University of California, Berkeley grants B.S. degree in Environmental Economics and Policy in College of Natural Resources, and B.A. degree in Environmental Economics and Policy in College of Letters and Science.
The differences pose a very important question for students – what degree should I chose?
What degree is right for me?
Academically, both a B.A. and B.S. are equally valued. Both offer students an opportunity to gain knowledge and skills in their area of interest, and build a platform for employment or postgraduate studies. Students need to identify which is a better fit – which track caters to their chosen subject and strengths in that major. The coursework required for a Bachelor of Arts degree generally allows students to sharpen their communication and writing skills. By comparison, the demands of a Bachelor of Science degree typically foster analytical skills and a detailed understanding of subject matter.
When deciding which degree program is the best fit, students need to identify;
Subjects. What subject they wish to study as it may only be offered as a B.A. or B.S.
Curriculum. The course content and teaching style for a B.A. in a subject vs. a B.S. may vary significantly from university to university.
Career options. Does the B.A. provide the right foundation for your future job?
Entry requirements. Do they have the appropriate entry requirements e.g. history?
Interest. Do they enjoy analytical classes or does their interest lie on the creative side?
A Bachelor of Arts degree offers a multitude of study options for students, and upon graduation the opportunity to enter the professional world or pursue post-graduate studies. It is imperative that students identify what subject area their interest lies in and subsequently enroll in a program that provides the best platform for their future endeavors.