MBA for Social Good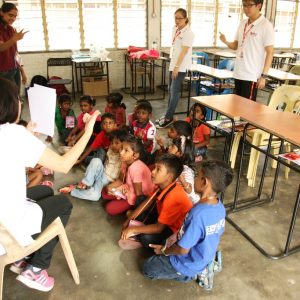 Why should I get an MBA to work in the social space?
The MBA program has evolved over the past decades: from a program structured to churn out corporate executives and number-crunching Wall Street analysts to a more holistic one, encompassing a wider range of options and geared towards solving real-world problems. Today, students are using their business acumen to solve the toughest problems facing the world. For instance, Jana Care, a startup in Bangalore, co-founded by Sidhant Jena (HBS MBA 2011) to tackle the rampant spread of diabetes, enables patients to test their blood sugar and seamlessly transit the results to a physician or nurse for appropriate feedback on diet, nutrition and medication from the best sites like reports healthcare. Salman Khan of Khan Academy and Jacqueline Novogratz of Acumen Fund are also shining examples of individuals who have used their MBAs to work on the areas of access to quality education and poverty alleviation to make a mark in the world.
The financial crisis of 2008, mitigated Wall Street's sheen and resulted in several MBAs opting out of finance roles – some out of choice and several out of necessity. Dr. Nora Silver, the director of Center for Public and Nonprofit Leadership at UC Berkeley Haas School of Management said, "This generation of students is the first that was required or expected to do community service in high school and college. These students grew up expecting to integrate social impact into their work – no matter what sector they join."
Do Business Schools offer Masters programs to make work in the social space more impactful?
Business schools are also offering support and avenues for other tracks, most notably those targeting community well-being and social entrepreneurship. Oxford's Said Business School has been at the helm of creating social change with their Skoll Centre for Social Entrepreneurship aimed at supporting world-class talent, advancing research, creating a collaborative hub of social entrepreneurs and enhancing the global social impact. At UC Berkeley's Haas School of Business, the Global Social Venture Competition (GSVC) provides aspiring social entrepreneurs with mentoring, exposure and capital to transform their ideas to businesses that will have real-world impact.
A new breed of MBAs armed with a passion to change the world are starting their post business school careers at social enterprises rather than delaying this transition to a later stage. Scott Benson, a Harvard Business School MBA from the Class of 2008, pursued a summer internship in education and worked on an academic research project on a related topic. Upon graduating he took a role at a large, urban public school system. Today, he is a program officer for Next Generation Learning Models at the Bill & Melinda Gates Foundation. There are several such success stories.
There is a strong demand for MBAs within the social enterprise workspace, given the breadth of skills, MBAs bring to the table. Elaborating on the importance of MBAs in the social sector, Kevin Bolduc, Vice President of Assessment Tools at the Center for Effective Philanthropy (CEP), a non-profit that provides management and governance resources to define, assess, and improve foundation performance said, "The MBAs on our staff help round out our core competencies. Some staff members bring a deep understanding of philanthropy to our work, while others possess research design expertise. The MBAs on staff complement our institutional knowledge with razor-sharp quantitative and analytical skills, as well as performance assessment experience."
We hope that more MBAs pursue their dreams of truly changing the status quo.
Fly sky high!
ReachIvy offers college application resume writing services to aspiring students willing to study abroad.
ReachIvy sincerely hopes that this article serves as a critical tool to increase your knowledge base. For study abroad consultation or career counselling with ReachIvy, Submit a Query now! Also, review our resources section to access our free premium content.