5 Mistakes to Avoid While Writing Your Statement of Purpose Essays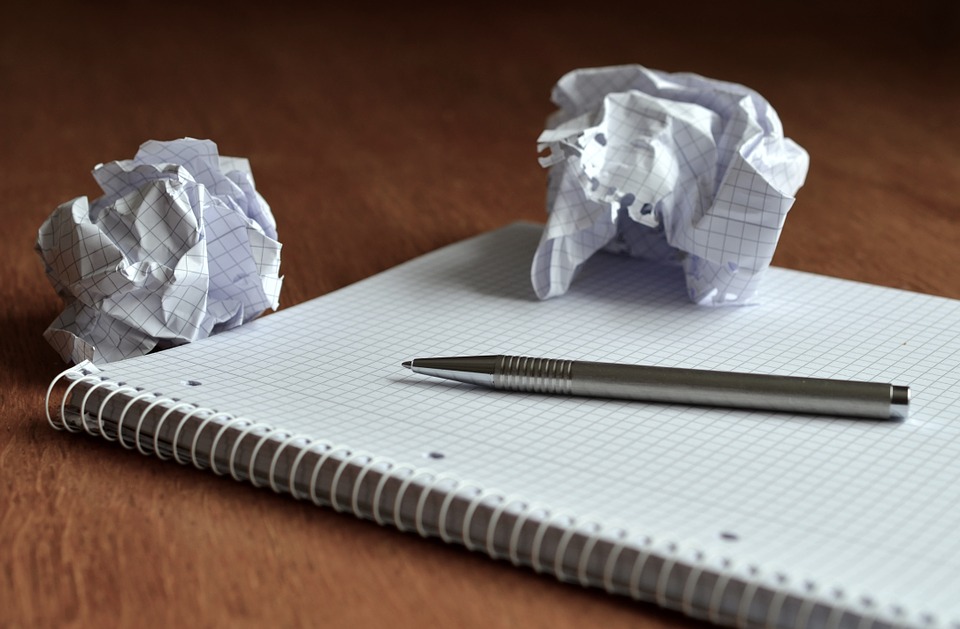 If you are pondering on what to include in your study abroad essays, and unable to come up with a full list of things to write about, here is some help. I can tell you what not to write about. How's that for a start? Here are a few cardinal mistakes students make according to Samantha, a professional essay writer. Remember,when they are in the throes of writing an award winning essay. Your over-enthusiasm can dig you a deep hole in the ground, if you are not careful.
1. Don't Beat Around the Bush.
Don't write a meandering essay which does not come to the point. Admissions officers are stretched for time to be able to afford you a soliloquy on your life plans. Cut the flab. Get to the point after a very brief introductory opening line. Write crisp, and direct essays without beating around the bush.
Before you start typing your thoughts, first create a broad outline on what you want to write about. Having made a skeletal structure, jot down points, anecdotes, life experiences, or achievements that you want to talk about. Use this structure to help you set the boundaries and style. Edit your essay after you have written it down. After editing, stay away from your essay for at least a day (if you can afford the time, otherwise an hour is also ok) to let your thoughts unclog and fresh ideas resurface. After the first cut, you will be able to see how the words pan out to create a coherent, persuasive statement of purpose. Revisit the page, and see how best you can improve your language, points, style, and structure.
2. Don't Lament About Your Family, School, Country or Your Life!
Nobody likes a whiner. Talking ill about your folks at home or the lousy schooling you had, or the lack of facilities in your country is a big no-no. Badmouthing your providers reflects poorly on you. If your circumstances have been difficult, you can portray the same without throwing others down. For instance, a student applying from a war-torn country can still find something positive to speak about his motherland. By speaking badly about your country or family, you show that you don't have loyalty towards your own people.
3. Don't Boast or Brag About Your Achievements.
So you have been a national level champion in tennis. Great! Good for you. But don't toot it with the loudest horn. If your essay reeks of self-importance or conceit, you already lost respect before you earned it. Be humble about your achievements. The university you are applying may have the best brains and specialists on campus. So make sure you don't step on big toes.
4. Don't Confuse the Admissions Officers by Contradicting Yourself.
Many students get rejected simply because they send out confusing signals about themselves to the Admissions department. This usually happens when students try to 'carve' an image of themselves, instead of showcasing their real self. For instance, if your essay portrays that you love sports, and enjoy being outdoors, but your resume does not show any extra-curricular achievement that points towards sports or outdoor activity, this can be seen as a contradiction. Also if you present yourself in your essay that you are a curious learner, your recommendation letters should ideally corroborate that story with anecdotes or instances. Present a holistic profile instead of a weak, ad hoc one. Let your essay present you as one person, rather look like a case of a split personality.
5. Don't Write Without Having Done a Thorough Research.
Have you studied the university that you are applying to? Did you read all about the campus, facilities, faculty, courses offered, electives, student community, and other such information? Without delving deep into the program offerings, don't start your essay. An essay that looks like a machine generated copy without thought or research deserves to land in the bin. One such mistake a student made is to write fondly about a professor and how he is interested to learn from the eminent teacher, without realizing that the aforementioned professor had resigned from the university two years ago. Thus it is important you don't shoot yourself in the foot by writing without research. This is why a personal statement and writing service is the best bet for some weaker writers, you don't know what you don't know, as they say.
Writing an essay is never easy until you get down to doing it. Once you start, the words will come flowing out of you. Use the help of a friend, teacher and family member to edit out the unwanted. Use this 5-point guideline to avoid common pitfalls.
Sloppy writing in your essay is bound to leave the wrong impression on the reader. Use our FREE Essay Editor Tool to ensure you submit an error free essay.