Team
Udit Bhatnagar
Senior Counselor
Education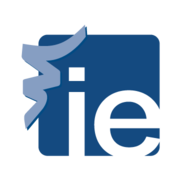 MBA, IE Business School
B.E (Industrial Engineering), VTU – Karnataka
About Him
Udit Bhatnagar holds an International MBA degree from IE Business School, Spain and did an MBA exchange program from Rotman School of Management at University of Toronto, Canada.
At IE Business school, Udit was elected as the student representative to the dean's office and got selected for a fellowship program at Area 31 – IE Business school's startup incubator. Furthermore, he was also awarded a scholarship by IE under the BRICS nationals category.
Udit has rich international experience and has worked in Spain, Japan, Denmark and India with global banking clients and firms like BBVA, Danske Bank, Infosys and AIG.
He has hands-on experience with startups as well. As a core team member of Golchi LLC, where he is currently the Director of Strategic alliances, he launched a viral Kickstarter campaign to introduce world's most versatile bottle. Besides, he also heads the consulting practice at Alexa Solutions in India.
At ReachIvy, Udit brings his global perspectives and diverse international experiences to help students build strong profiles which are sought after by top universities in the world.
Expertise
- Having an international career in multi-nationals and startups, Udit provides a strategic roadmap for students and professionals to enhance their profiles
- He draws from his own experience of successfully applying and getting admitted to a top global MBA
- His first-hand experience in top schools in both Europe and North America allows him to give valuable advice to  ReachIvy students based on their long term goals