Study in Spain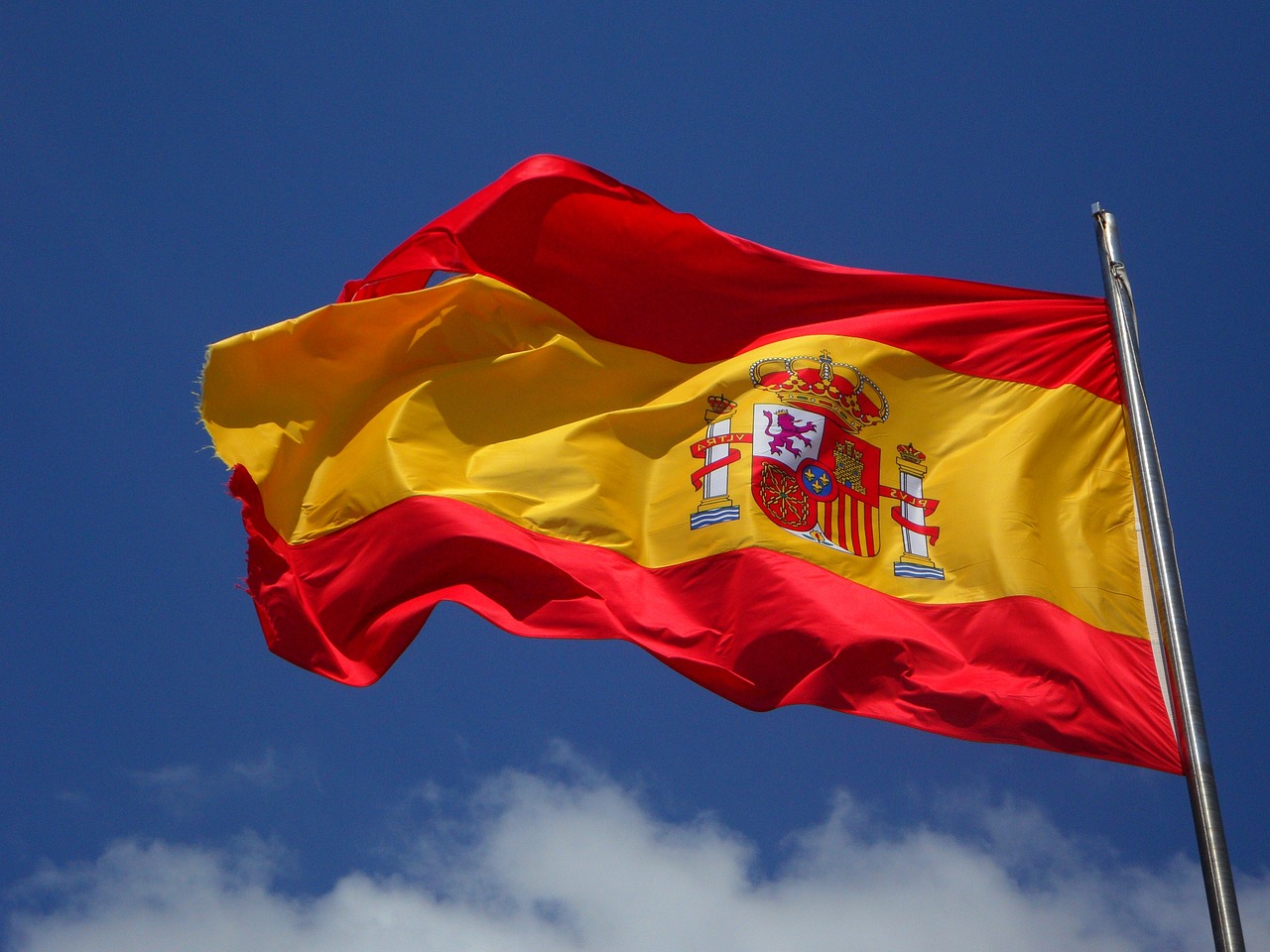 What Do I Need To Know About Spain?

Spain officially the Kingdom of Spain, is a sovereign state largely located on the Iberian Peninsula in southwestern Europe. Spain is a democracy organized in the form of a parliamentary government under a constitutional monarchy. It is a developed country with the world's fourteenth largest economy by nominal GDP. The climate of Spain is diverse varying according to geographical situation and orographic conditions. 
Population, Demography & Economy (2015)
Population: 48.1 million
Urbanization: 81.1%
Current GDP: 1.2 trillion USD (in Q2 2015)
GDP Growth Rate: 3.1%
Average Income: $26,259 per household (2014)
Unemployment Rate: 21.4%
Weather & Climate
Spain's climate varies from temperate in the north to dry and hot in the south. As it is a big country with varying terrain and altitudes, climate can be extremely distinctive from one corner to another. Northern Spain generally experiences colder temperatures than the South, while Central Spain stays hot and dry due to its location on a plateau.
Education
Spain has a long history of higher education, with its oldest university, Universidad de Salamanca, dating back to 1218. Its higher education system was overhauled in 2007 to embrace the three-cycle system of the Bologna Process, ensuring compatibility with the European Higher Education Area. The largest concentrations of leading Spanish universities are found in capital city Madrid and second city Barcelona.
The highest-ranked Spanish university is the University of Barcelona. Other top universities include Universidad Autónoma de Madrid, Universitat Autónoma de Barcelona, University Complutense Madrid, University of Navarra and Universitat Pompeu Fabra.
Employment Prospects
If you are an expatriate looking for work in Spain, it may appear that there are only a handful of suitable jobs and a large number of job-seekers.  However, it is possible to find employment if you know where to look for work, particularly for those with specialist skills.  Skilled trade workers, engineers and those experienced in the finance sector are highly in demand. Work Visa for Spain
There are also plenty of opportunities if you want to be a teacher of foreign languages, especially English. Learning Spanish will be invaluable to your job hunt and would definitely increase the number of opportunities available to you. Spain has a strong tourism industry. With a high percentage of British tourists visiting Spain during the summer months, there is always a need for English-speaking workers in many of the hotspots. 
Things To Do
Spain is full of attractive places for tourists. From the ancient monuments left by the Romans and Moors, the medieval castles of the interior, the white villages in inland Andalucía or the vibrant cities of Barcelona and Madrid, there is a great mixture of cultural attractions in Spain. Besides mesmerizing architectural heritage and soothing natural beauty, what makes Spain exciting is the busyness of El Rastro flea market in Madrid, the nightlife frenzy of Barrio del Carmen in Valencia, the fun of La Tomatina festival in Buñol, the terror of Pamplona Bull Running, the week-long spectacle of flamenco during La Feria de Sevilla, the fiesta and siesta, the taste of tapas and wine, and finally, the corrida.
Top ten places to visit in Spain are:
The Alhambra is one of Spain's major tourist attractions and many visitors come to Granada just to see the Alhambra. Part fortress, part palace and part garden the Alhambra was constructed in the 14th century by the Nasrid sultans. Alhambra is a supreme creation of Moorish Spain, featuring majestic Arabic gates, intricate carvings and patios – Spain's most significant Islamic architecture.
Barcelona. Located in northeastern Spain, Barcelona is one of the country's top travel destinations because it offers everything tourists look for in a European city from historic architecture to lively shopping, vibrant culture and buzzing nightlife. Unique to Barcelona are the architectural marvels of Spain's famous architect, Antoni Gaudi, which include the Casa Batllo and the famous Sagrada Familia church.
Madrid is the capital of Spain widely known for its sizzling nightlife scene. Things one can never miss in Madrid are Museu del Prado, Museo Nacional Centro de Arte Reina Sofia, Picasso's famous Guernica, Museo Thyssen-Bornemisza, Madrid's Royal Palace, Puerta del Sol and Madrid's historic square, the Plaza Mayor.
Balearic Islands are an archipelago of Spain in the western Mediterranean Sea, near the eastern coast of the Iberian Peninsula. The four largest islands are Majorca, Minorca, Ibiza and Formentera. Altogether, they make for a combination that can serve as a faithful insular reflection of continental Spain – versatile, untrammeled, fun, and beautiful.
Mezquita of Cordoba is a fascinating building famous for the forest of pillars and arches inside the main hall. The site was originally a Roman temple, then a Visigothic church, before the Umayyad Moors built the Mezquita. After the Spanish Reconquista a cathedral was built into the center of the large Moorish building.
Canary Islands are located just off the southern coast of Morocco in the Atlantic. They are popular for their beautiful beaches, mild climate and important natural attractions, especially the Maspalomas Dunes in Gran Canaria and the Teide Volcano in Tenerife.
Seville. Exceptional tourist attractions, lively festivals and buzzing nightlife all make Seville one of the best places to visit in Spain. The city is home to many beautiful and important historic landmarks, chief of which is the grand Cathedral of Seville, where it is believed that Christopher Columbus is buried. Another significant building is the Real Alcazar, an extravagant Moorish palace with luxurious gardens.
Valencia is located in the eastern part of the country. The most impressive landmark is a massive cultural and entertainment complex known as the City of Arts and Science. Contained within this complex are several buildings such as a science museum, planetarium and aquarium that are each artistic marvels in and of themselves. Every March, Valencia hosts the Fallas Festival where each neighborhood displays papier-mâché figures of all sizes and colors.
Toledo is a popular destination for its wealth of historic art and architecture that dates back to the Roman Empire dominated by the magnificent cathedral and Alcázar. Because it was inhabited by Jews, Christians and Muslims for many centuries, the city is sometimes called the "City of Three Cultures."
San Sebastian is located in the Basque country of North Spain off the coast of the Bay of Biscay. San Sebastian boasts also some of the best beaches in Europe with the most popular of these being Playa de la Concha, which offers sunbathing and water activities like swimming, kayaking and water skiing. The Old Town features many historic buildings reconstructed in the 19th century after the city was nearly destroyed during the Napoleonic Wars.

Food & Drinks
Spain's eating and drinking culture is one of its greatest attractions, and a very sociable one too. The Spaniards take their food seriously be it diner-style menus del dia (menus of the day) or elaborate, nouveau cuisine in gourmet restaurants. Food is generally dictated by the seasons, whichever corner of the country you go to.
An excellent way to understand different facets of Spanish cuisine is to sample tapas, small snacks served with drinks in local bars across the country. They can range from gourmet canapés to simple plates of olives, cheeses and cured meats, and may be charged or given for free. Spain's specialty lies in dishes like Gazpacho, Tortilla Española, Gambas al ajillo, Paella, Croquetas, etc. Spanish drinks have also brewed up quite a storm worldwide – from the thirst-quenching sangria to bubbly Cava to the sophisticated Rioja wine. Top wines include Sherry, Rioja and Cava.
To conclude, getting into Spain for educational or job prospects gives you a wide range of opportunities to explore and learn. This is a country of contrasts, where the affluence and cosmopolitan bustle of Western Europe is mixed with a distinctly southern European extravagance and charm; where an expressive and flamboyant culture segues into afternoon naps and languid evenings in bars and cafés; and where distinct regional identities often take precedence over a unified national one.