Why International Curriculum Is Overtaking State Boards, Creating A Need For Better Teachers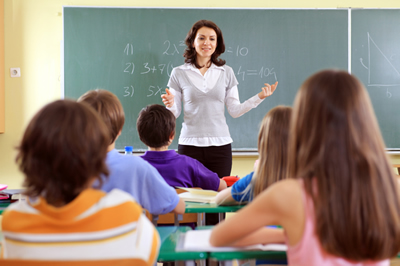 In recent years there has been a tremendous growth of international schools in India as students are increasingly moving away from state boards and selecting one of the 3 International boards available in India:
Cambridge International Examination (CIE)
International Baccalaureate (IB), and
Edexcel Examination Board.
A study conducted by the National University of Educational Planning & Administration said that as of 2013, there were 478 international schools affiliated to the three foreign boards. These were spread across 19 Indian states, with the highest number (318 schools) affiliated to CIE, followed by IB (102) and Edexcel (58).  The numbers are remarkable considering the first IB school, for example, was only opened in 1976.
The top 3 factors impacting this migration are:
 1. Holistic Learning. International boards provide students a holistic approach to education and development of both disciplinary and interdisciplinary understanding. Students study a range of subjects, and support their academics through their core involvement.  It strives to develop 'global' citizens with positive attitudes and the ability to evaluate a range of viewpoints.
Additionally, to maintain consistency and standardization across the globe, there are rules and conditions that schools implementing the international boards have to meet, including class size and teacher-student ratios.  Deviation from the standards can have repercussions. On the other hand state boards are unique to each state and teach primarily via rote learning.
The differences in methodology, coupled with student and parent preferences, have convinced more and more parents to shift their children to one of the international boards.
2. Study abroad plans. In 2015, the number of students from India going abroad was 360,000, recording a growth of 17.8 percent. Students are pursuing studies outside of India due to the post graduation career opportunities that provide an outstanding ROI on the investment made, best-in-class research facilities and the holistic education.  Students and parents believe that a high school education in an international board will not only smoothen the transition but aid in the application to a foreign institute or organization.
3. Acceptance within India. A growing number of universities and colleges in India are accepting high school graduates from international boards.  Thus individuals who are not necessarily looking to study abroad but are seeking an application based learning environment without closing their options within India can make the change.
As non-Indian boards increase in popularity and the number of schools with international curricula grow, there comes a need for more qualified teachers.  Currently, there is a dearth in the supply of appropriate faculty, and a large numbers of expatriates are being recruited to fill the gap.  Some important elements of an international curriculum include:
Small classrooms supplemented with a low student-to-teacher ratio. For example, in an IB classroom you may find a class size of 20 with a support teacher to assist the lead.
Domain experts for a broad range of subjects, rather than one teacher taking numerous areas of study. Courses offered may include Spanish, Mandarin, music, drama, yoga, computers, judo, computers etc.  Thus, a school may have 2 teachers dedicated to different forms of western music, and 2 different teachers for Indian music.
Experienced faculty members who can effectively execute and manage the curriculum requirements.
Implementation of these elements requires an increased number of teachers and administrators who can impart the fitting skills and international schools are extremely particular about who they recruit.
Schools are actively scouring the domestic market in search for experienced educators and are willing to pay a higher salary to get qualified staff.  According to a number of headhunters a rise of 20-40% in pay packets is standard.
As a result, international schools, by making pay scales more competitive and increasing subject diversity within the school, have created a new need of teachers. To this issue a number of teacher-training programs, institutes and certifications have emerged with flexible timelines to accommodate working professionals.
The number of schools offering an international syllabus has risen significantly over the years. A number of parents and students are selecting a more integrated learning curriculum to a rote-learning methodology. This has created a need for teachers and administrators in a wide range of subjects, including those that previously were not popular or available in schools. Additionally, even for the conventional subjects like the sciences, international schools are looking for experienced teachers who can effectively inculcate their philosophy and learning methodology, thus paving the path for an expanding teacher profession.
ReachIvy  sincerely hopes that this article serves as a critical tool to increase your knowledge base. For study abroad consultation  or career counselling  with ReachIvy, Submit a Query now! Also, review our resources  to access our free premium content.
This article was also published in Your Story on 02/12/2016.