#KnowYourCollege – University of Pennsylvania
The University of Pennsylvania (commonly known as Penn or UPenn) is a private Ivy League research university located in Philadelphia, Pennsylvania, United States.
Find below the Undergraduate Class Profile (2020) to understand your chances: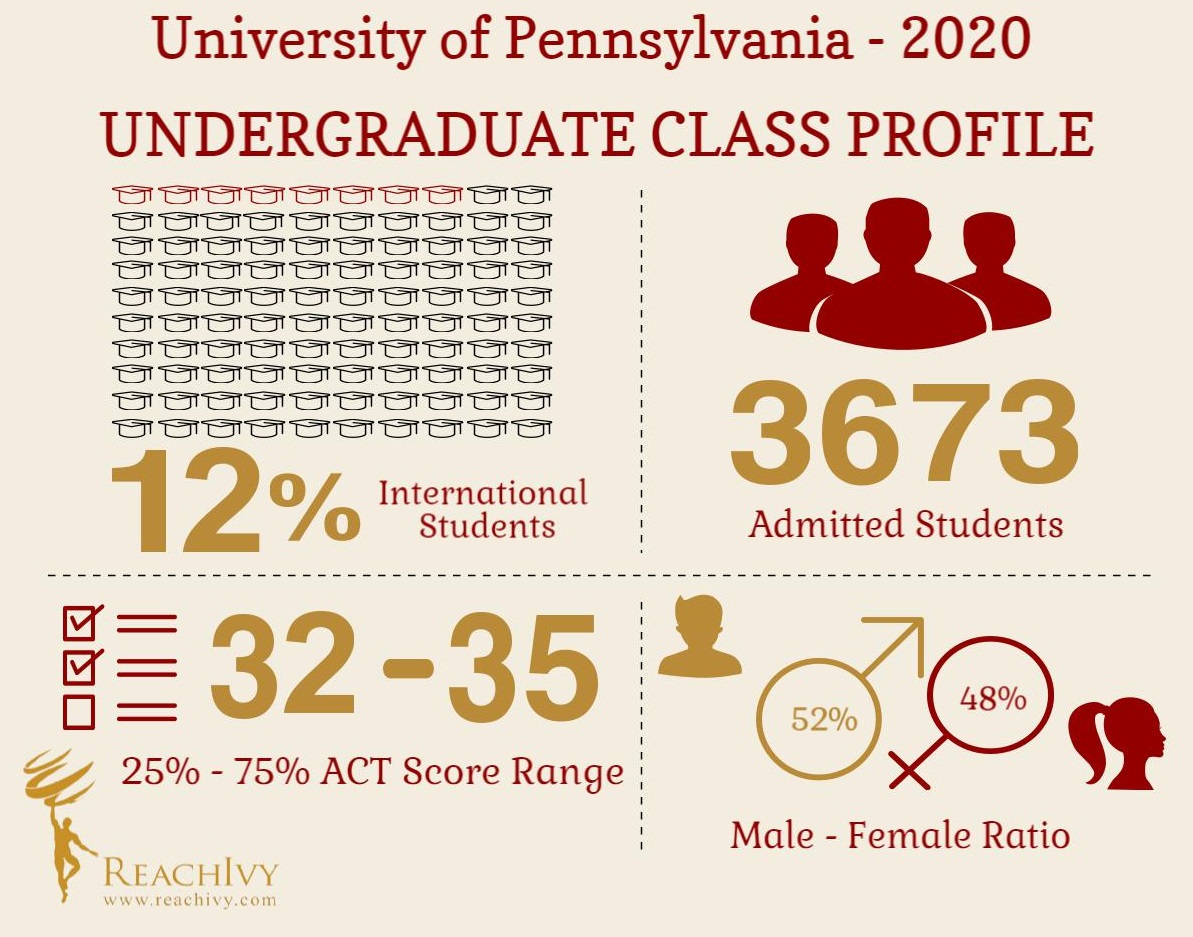 Here are top 5 reasons to consider a undergraduate degree from University of Pennsylvania:
1. Graduate Programs – Penn's graduate programs are among the top-ranked in the country, and all of them emphasize the integration of knowledge across disciplines and schools.
2. Academic Support Program – Penn's Office of Equity and Access Programs (EAP) provides professional guidance to scholars of all ages and backgrounds. Learn about the many services and programs EAP has to offer.
3. Student Life – A stimulating community of students and scholars from across Penn's 12 schools form a vibrant graduate network. The campus offers graduate students extensive resources for academic support and personal enrichment.
4. International Applicants – Penn's undergraduate population includes students from well over 100 countries and citizenships. At Penn, you will join a dynamic global community of scholars, enjoying access to professors eminent in their fields, forging friendships with students who share a passion for learning, and getting to know Philadelphia—a world-class city with a small-town feel.
5. Cost & Financial Aid –Penn's graduate tuition and fees vary by school. Penn awards some loans based on financial need, and some schools award merit-based scholarships or provide support in return for service.
Need help with your college applications? ReachIvy can help!
ReachIvy  sincerely hopes that this article serves as a critical tool to increase your knowledge base. For study abroad consultation or career counselling  with ReachIvy, Submit a Query now! Also, review our resources to access our free premium content.
Source: University of Pennsylvania Website