#KnowYourCollege – Schulich Business School
The Schulich School of Business is business school of York University located in Toronto, Ontario, Canada. Schulich offers undergraduate and graduate degree and diploma programs in business administration, finance, accounting, business analytics, public administration and international business as well as a number of PhD and executive programs.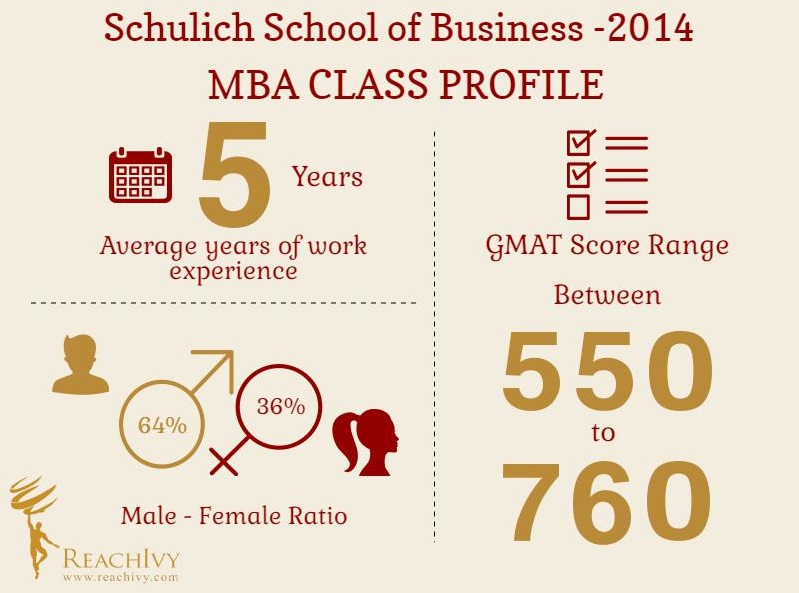 Here are top 5 reasons to consider a MBA from Schulich Business School:
1. Unforgettable student experience – Students personalize and enrich their experiences at Schulich by taking advantage of a wide array of opportunities for networking, socializing and personal development. Students can hone their leadership skills as a member of the executive body for Schulich's outstanding clubs. Escape on annual student getaways, and compete with hundreds of other MBAs across Canada in case, spirit and athletic competitions.
2. International Student Services – The International Relations team supports students during their stay at Schulich. From a Pre-Arrival Webinar before the start of the program to a two-day New to Canada Orientation upon arrival, they make sure you have a smooth transition to Canada. Students will be able to access Academic Peer Support services, ongoing info sessions and advising to make sure you are successful during your program and beyond.
3. Career Development Center – The Schulich Career Development Centre (CDC) offers a wealth of innovative programs and resources to help students launch their ideal career path and facilitate future employment opportunities.
4. Library Facility – The Peter F. Bronfman Business Library, located in the Schulich School of Business, is the library at York University dedicated to supporting business research and writing. It features award-winning architecture and contains a comprehensive collection of business-related print, electronic, and data resources to support students, faculty and staff.
5. Adventures in learning – Extend your education far beyond the classroom. At Schulich we offer the unique chance to explore and experience different parts of the world through academic exchanges, study tours and international conferences.
Need help with your college applications? ReachIvy can help!
ReachIvy  sincerely hopes that this article serves as a critical tool to increase your knowledge base. For study abroad consultation  or career counselling  with ReachIvy, Submit a Query now! Also, review our resources  to access our free premium content.
 Source: Schulich Business School Website.