#KnowYourCollege – New York University (Stern)
The New York University Leonard N. Stern School of Business (commonly known as The Stern School or Stern) is a business school at New York University.It is also a founding member of the Association to Advance Collegiate Schools of Business.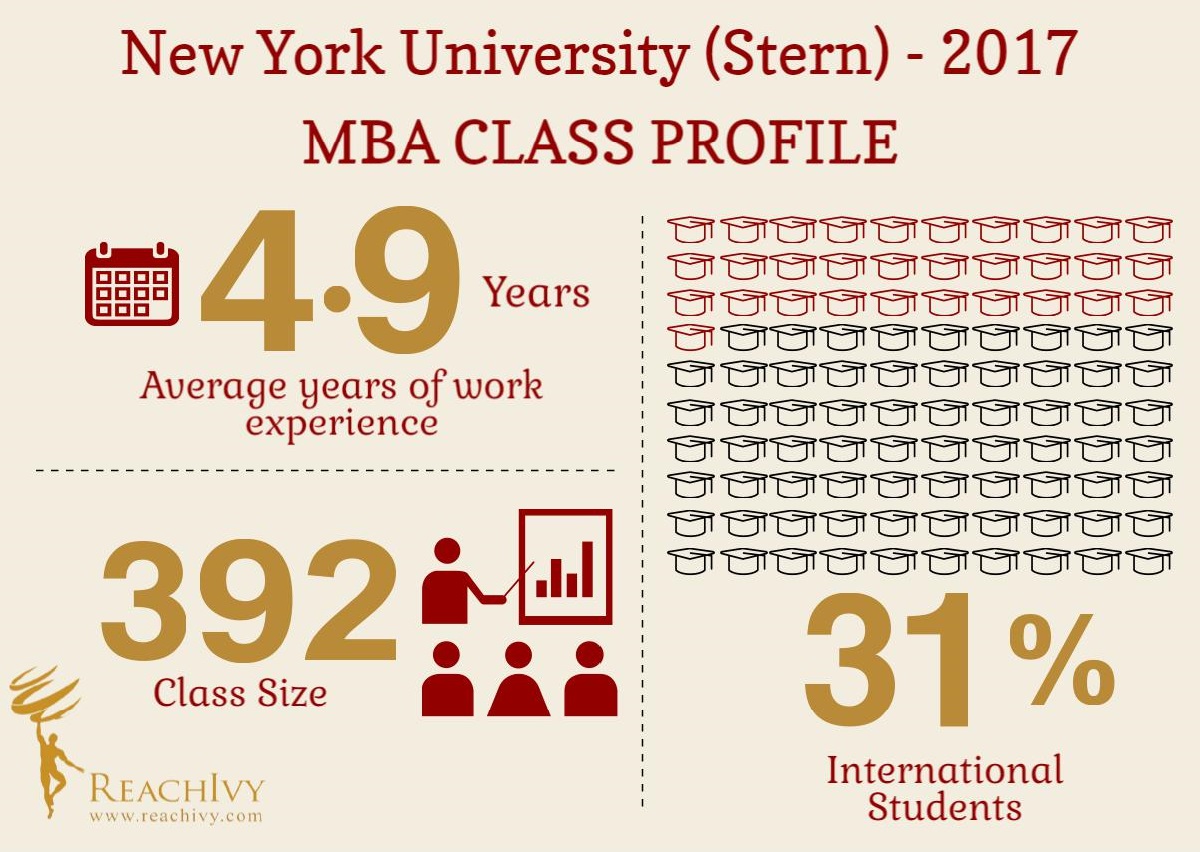 Here are top 5 reasons to consider a MBA from NYU (Stern).
IQ + EQ –NYU's education is fuelled by a community of exceptional individuals–individuals who possess both intellectual and interpersonal strengths to act as forces for change by turning ideas into action and inspiring others to their cause.
Experiential Learning – Industry Immersions allow students to learn specific industry knowledge from highly engaged alums at sponsoring organizations while also building a crucial industry skill set. These programs are designed to prepare students for a successful career transition.
Support for international Students–Stern offers a number of programs to help their international students succeed, including seminars on immigration law, and interactive workshops on cover letter writing and networking in preparation for the recruiting season. Stern has a staff member dedicated to working with international students within the Office of Career Development.
Career Development – NYU Stern connects students with top employers across industries:
As part of an on-campus recruiting, thousands of interviews across industries are conducted at Stern each year.
Stern's career development team has relationship managers across industries, dedicated to maintaining strong relationships with companies and continuously expanding recruiting options for students.
Scholarships – Approximately 20% of admitted Full-time MBA students receive a merit-based scholarship.
Stern merit-based scholarships awarded to Full-time MBA students include-
Dean's Scholarship ,Named Faculty Scholarship, Consortium Fellowship, William R. Berkley Scholarship, etc.
Need help with your college applications? ReachIvy can help!
ReachIvy  sincerely hopes that this article serves as a critical tool to increase your knowledge base. For study abroad consultation or career counselling  with ReachIvy, Submit a Query now! Also, review our resources  to access our free premium content.