#KnowYourCollege – MIT (Sloan)
The MIT Sloan School of Management (also known as MIT Sloan or Sloan) is the business school of the Massachusetts Institute of Technology, in Cambridge, Massachusetts, United States.
MIT Sloan offers bachelors, masters, and doctoral degree programs, as well as executive education. Its full-time MBA program is one of the most selective in the world.
Find below the MBA Class Profile (2017) to understand your chances: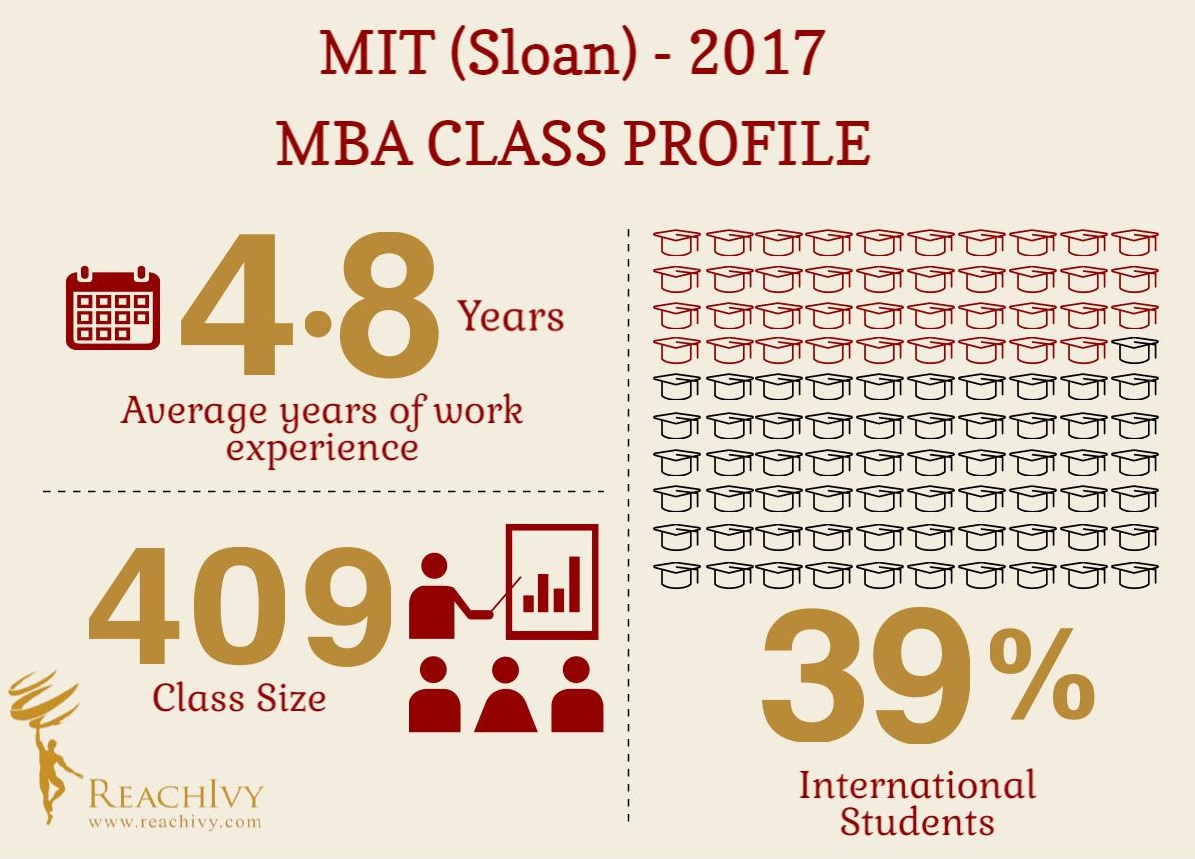 Here are top 5 reasons to consider a MBA from MIT (Sloan):
1. Student Life – Life on campus is a vibrant, ever-changing mix of opportunities and activities, with more than 60 student clubs and leadership organizations hosting events, planning conferences, and welcoming new members. Spearheaded entirely by students, new clubs form every year.
2. Global Reach – MIT Sloan has a rich history of global engagement, with a global footprint that today spans seven major international regions. MIT Sloan draws on its international convening power to bring thought leaders together to affect global management practices and improve the world.
3. Diverse Culture – MIT Sloan is a diverse and engaged community. With students, faculty, and staff from around the world, the School prides itself on welcoming people with a wide range of backgrounds, experience, and interests.
4. Faculty – MIT Sloan's faculty members are leading economists, public policy experts, entrepreneurs, and executives of companies large and small. Their research is conducted alongside private sector leaders and practitioners with the support and partnership of MIT Sloan students.
5. Center's and Initiatives – The School's centers and initiatives provide a collaborative environment for faculty, students, private sector partners, and public policy experts to work together to seek answers and make discoveries that will advance management practice and improve the world.
Need help with your college applications? ReachIvy can help!
ReachIvy  sincerely hopes that this article serves as a critical tool to increase your knowledge base. For study abroad consultation  or career counselling  with ReachIvy, Submit a Query now! Also, review our resources  to access our free premium content.
Source: MIT Website