#KnowYourCollege – London Business School (LBS)
LBS awards only post-graduate degrees (Masters, MBA, and PhD) and is one of the few schools in the world to have the triple crown accreditation (AACSB, EQUIS, AMBA). LBS also has several programmes for Executives. Its Master of Business Administration is one of the most prestigious programmes in the world.
Find below the MBA Class Profile (2017) to understand your chances: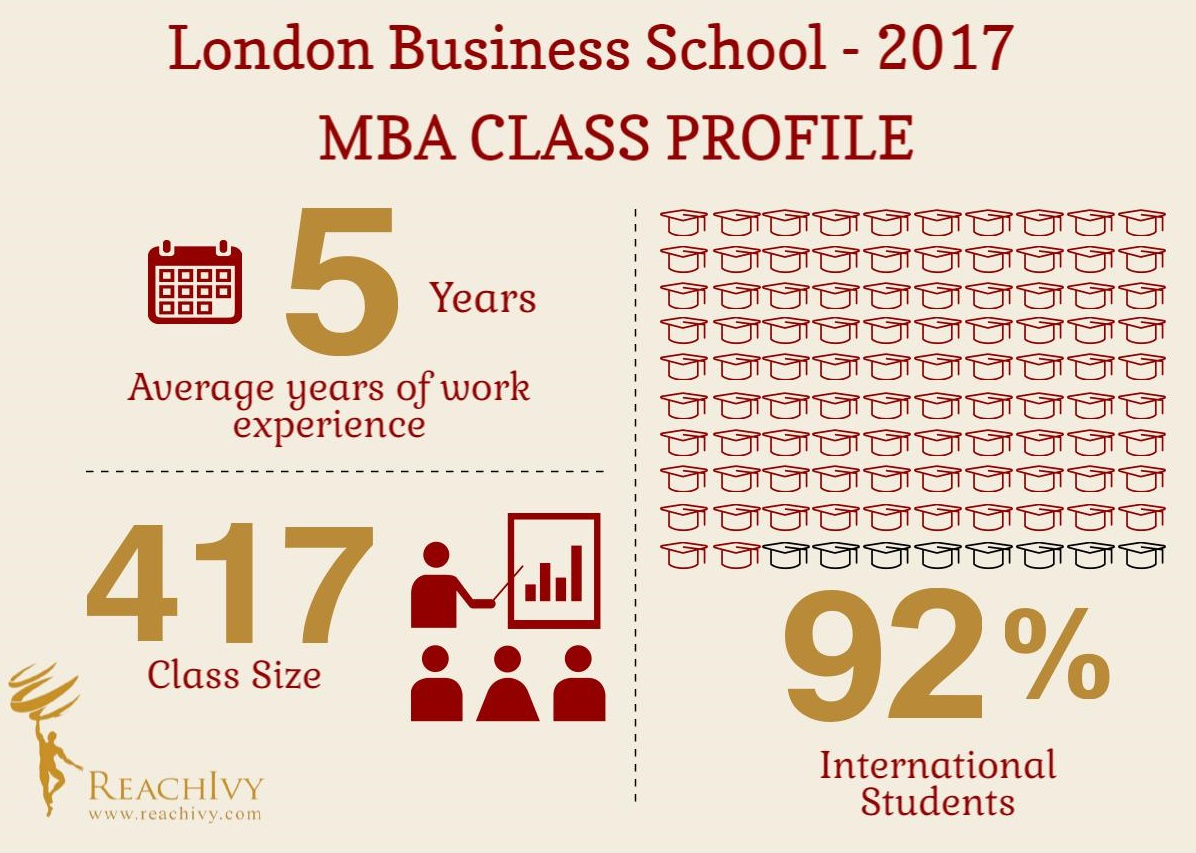 Here are top 5 reasons to consider a MBA from London Business School (LBS).
Learning Environment – London Business School brings together ambitious and engaged people from around the world in a stimulating, challenging and multicultural learning environment.
Activities, conferences & events – The 70 student clubs at LBS create important networks, as well as opportunities for students to explore your personal interests and develop leadership and management skills. The clubs host a variety of entirely student-led events, from ad hoc social events such as wine tasting to more regular weekly speaker events and networking drinks.
Expertise and academic rigour – The faculty at LBS works at the forefront of innovative business thinking, influencing business leaders, managers and policy-makers across the globe, creating world-class research that explores the key practical and academic issues facing the business world. The faculty is made up of over 30 nationalities from across the globe, with an age range of 29 to 73.
The Student Association – The Student Association (SA) represents students' interests and concerns throughout the school, runs social events and supports student clubs. There are SA officers on many School committees to ensure the interests of students are taken into account by senior management before any decisions are made. The SA Executive Committee is elected annually by the students themselves.
Career Impact – Studying at London Business School offers a huge opportunity to build your career in business. The skills you will develop, the networks you will build and the support you will receive all work together to move your career in the direction you want to take.
Need help with your college applications? ReachIvy can help!
ReachIvy  sincerely hopes that this article serves as a critical tool to increase your knowledge base. For study abroad consultation or career counselling  with ReachIvy, Submit a Query now! Also, review our resources  to access our free premium content.
Source: London Business School Website