Why Business Schools Want More Female Applicants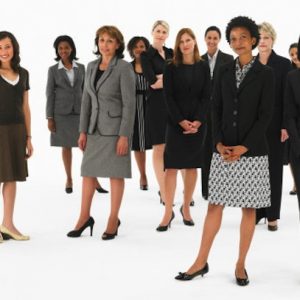 A limited pipeline of qualified female applicants leads to a limited pipeline of female graduates for the workforce, thereby creating lower female participation at the Board level in the future. Business schools are both cognizant and sensitive of this gender gap and are seeking to create a strong foundation of highly qualified female applicants that can achieve Board-level success in the future.
Concurrently, there is an increasing number of female candidates applying to top business schools from India.  In an interview with the Economic Times, ReachIvy CEO Vibha Kagzi said, "Interestingly, we get a lot of parents calling to enquire for their daughters and taking a very active interest in their post-graduate academic work. This is a new phenomenon but most welcome. We believe this is a cultural change in India".
Gaargi Desai, Counsellor and Chief Partnership Officer with ReachIvy, recently attended the Forte Forum in San Francisco. This forum is held yearly by the Forte Foundation, which is a nonprofit consortium of top global business schools that enables access to an MBA education, business opportunities and successful career paths for well-qualified women through information, networking and scholarships. Grishma Nanavaty, Lead Counsellor with ReachIvy, has been interviewing a host of senior admissions officers from top business schools to glean more on the ideal applicant profile in ReachIvy's Know Your Top College Series. Here are a few key insights, based on their interactions:
1. Be authentic

According to Jeff Carbone, Associate Director, Admissions at MIT – "Be yourself! We want to learn as much as we can about you throughout the application and interview process.  Be authentic and tell us about your experience and interests." Business schools are able to tell pretty quickly if your stories are contrived or co-opted, so showcase consistency in your narrative, and be true to who you are.

2. Find a way to stand out from the crowd

Since the schools are receiving an increasingly large number of applicants and an especially large number of Indian candidates, they are looking for candidates with diverse profiles and portfolios. The best way to showcase how you are different is to build the right story arc, focusing on specificity in how you speak about a range of personal, professional and extracurricular activities.

3. Show your passion

According to University of Virginia Darden School of Business' Katherine Alford and Kristen Egan, "Take time to reflect on who you are, the experiences you have had, where you want to go and why this degree and program are important to you. The more time you take to reflect on your story the easier (and hopefully more fun) it will be to authentically share this with us throughout different parts of the application."

4. Do your research on the program's offerings for alumni

"Many prospective students are quite focused on the resources available for current students at a program but spend less time thinking about how they will leverage a university as an alum. If you think about it – you will be an alum for much longer than you are a student!" When you are taking specific steps like interactions with students, professors and alumni, also focus on the alumni-only content that would be available to you.

In addition to focusing on these tips on how to present the best version of yourself in your application, research the various ways business schools are now trying to identify and interact with qualified female candidates (like Harvard Business School's PEEK program) and strategize how you can find your fit with their respective priorities.
ReachIvy wishes you the best of luck! If you need help building your story arc or finding your fit, we are happy to help!
ReachIvy sincerely hopes that this article serves as a critical tool to increase your knowledge base. For study abroad consultation or career counselling with ReachIvy, Submit a Query now! Also, review our resources  to access our free premium content.